This year's event was held at Central Park, which is the heart of the Winter Park, FL. business district and right next to a busy railway station.
It was easy to find the group, once we saw this sculpture. Parking was not as easy to find and the only thing that saved us, was knowing someone who was leaving.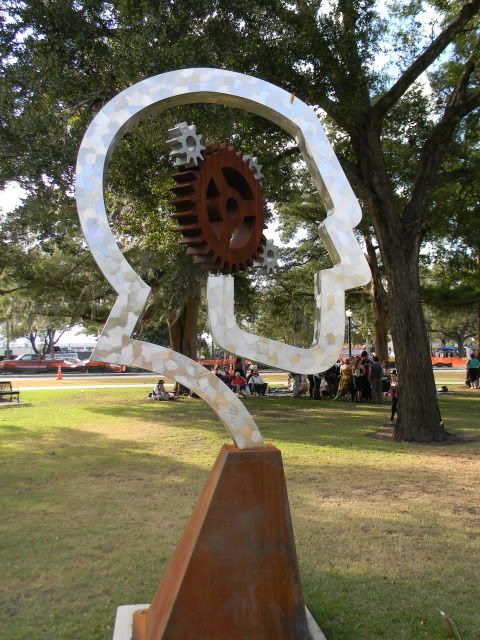 Once we got to the picnic, it was lots of fun. We met many new people, as well as getting to see people we hadn't seen in a long time.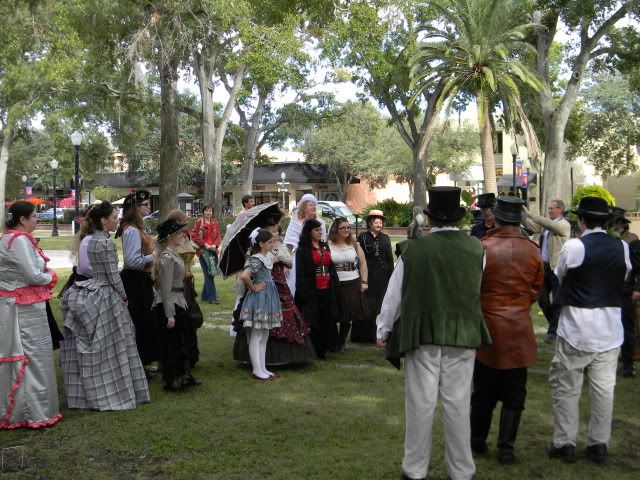 Blaze played in the croquet match, while I walked around talking to people and admiring everyone's creativity.
I love seeing all the work and imagination that go into the costumes.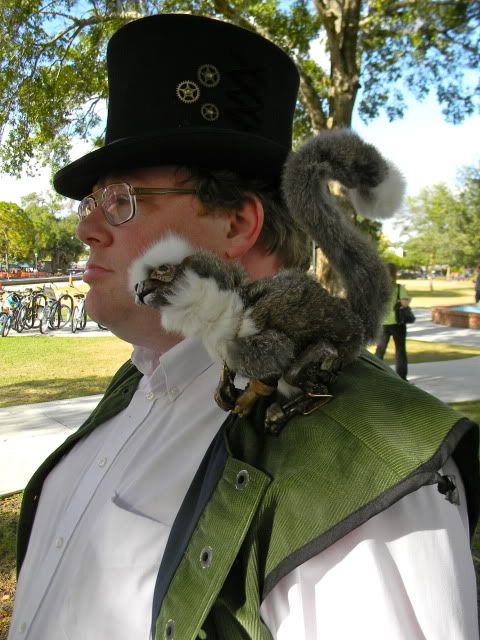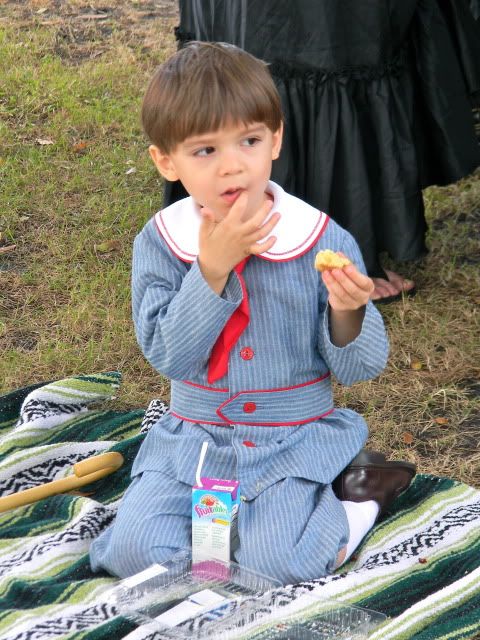 There were also some very elegant picnic spreads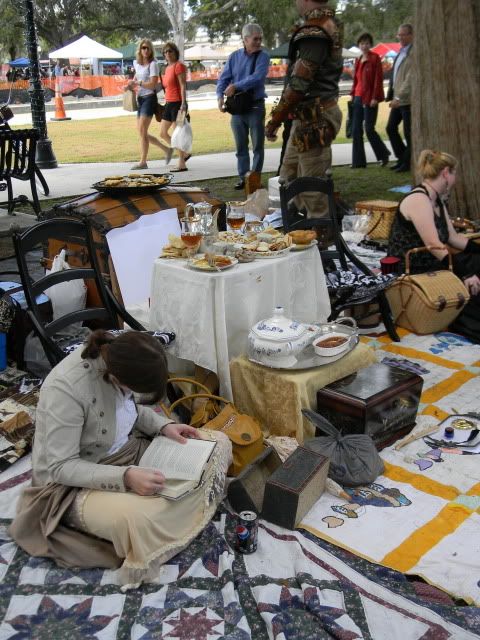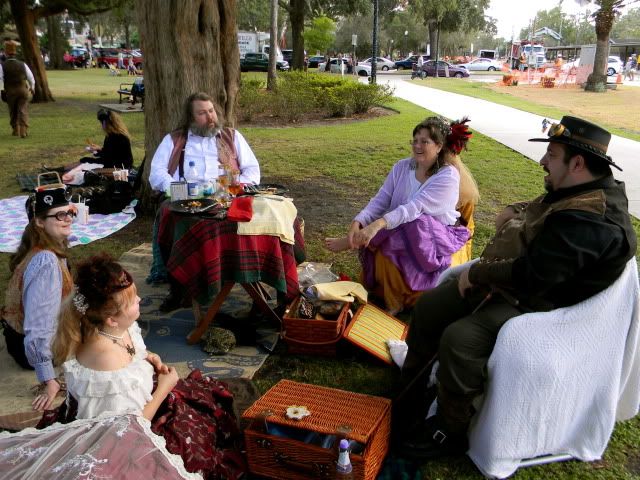 and I brought enough gingerbread cookies for everyone.