We inherited this ceramic Christmas village when DH's mother passed away.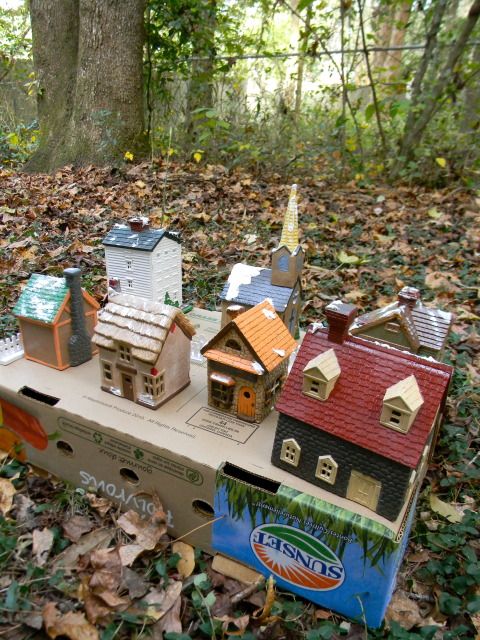 DH had been hoping that it was the beautifully painted set that he remembered from his childhood, but it was not. It was a somewhat sloppily painted set that he had never seen before. He hated it and talked about giving it away, but I convinced him that we should keep it, so that I could try to make it look prettier. It took me a long time to get around to this, but this past week, I finally did it.
I painted the entire set with white gloss spray paint.
The shiny white made the village look more like fine china.
I gave all the roofs an extra layer of paint and blaze sprinkled white glitter on the wet paint.
A couple inexpensive with trees from JoAnn Fabrics and some of the fake fur left over from the stole I made for my Halloween costume and the winter scene was complete.
" That is much better! I don't hate them any more," Said DH when he saw the newly painted houses.