Using some tissue paper, some Mod Podge, and a cleaned out jar that had once held spaghetti sauce, Blaze made a candle holder for our Thanksgiving table.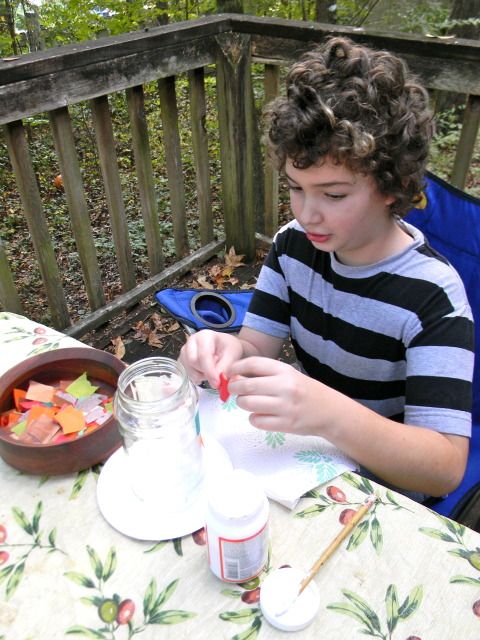 The Mod Podge was painted all over the glass and colored tissue paper was stuck to it. Then another layer of Mod Podge was painted over the top of the tissue paper.
After drying overnight, I added some jute twine (left over from gardening) around the top, because I like the natural/rustic way it looks. We set the jar in the middle of a wooden plate and took a walk to find autumnal looking things in nature that we could place around the jar.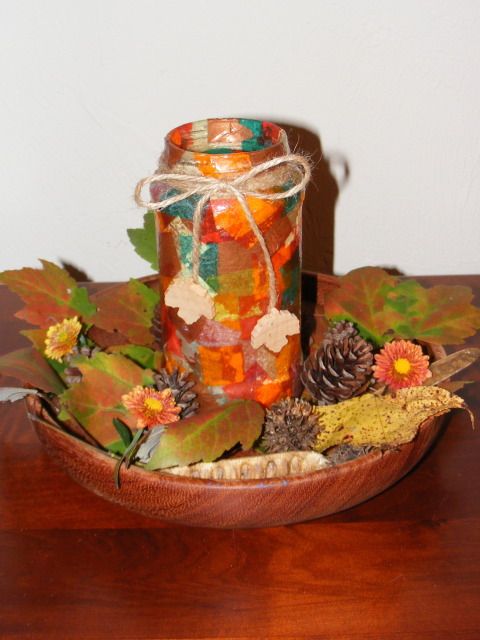 A small pillar candle fit nicely into the jar.