I am happy and exhausted. It really has been quite a week!
Monday was the first day of a new babysitting job for an adorable two year old, as well as being the day of the "manly" tea party.
Tuesday, we purchased a real Christmas tree.
Wednesday, Blaze helped me trim the bottom branches of the Christmas tree.
I then managed to carry it around the house, in the front door, and wrestle it into the tree stand. By the time DH got home from work, all the ornaments and lights were out and ready to be put on the tree.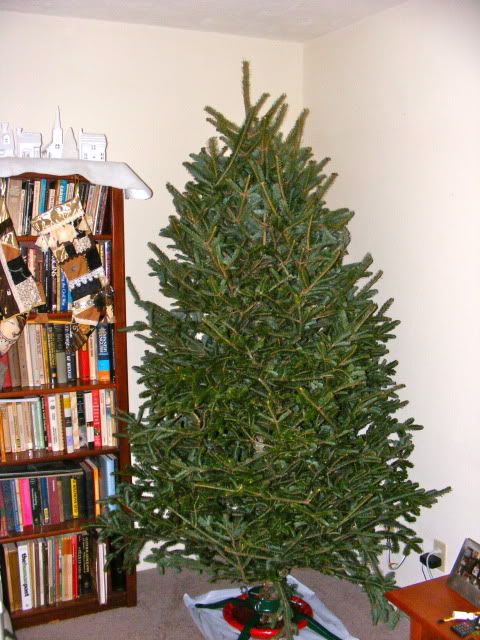 We had a very relaxed evening of eating pizza, listening to Christmas music, and decorating the tree.
Blaze has finally become too big to be lifted up to put the tree topper in place, although DH did try.
We also lit the candles on the little tinsel tree in Blaze's room for the first time this year.
Thursday (yesterday) was Blaze's birthday, but we postponed the celebration for a day so it wouldn't be overshadowed by the other thing we were doing, the Tallahassee Homeschool Group craft fair at Optimist Park.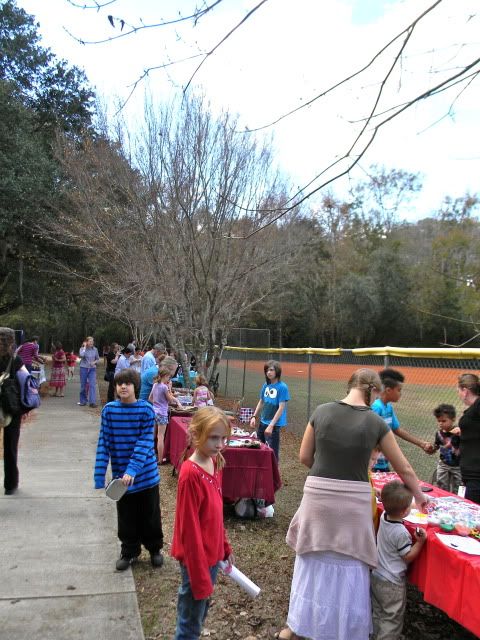 Today, we celebrated Blaze's 12 birthday. He wanted a Lego Ninjago theme, mostly focusing on his favorite Ninjago character, Kai, the red ninja.
For anyone who thinks that ninja cake pops would be a fun project, these were the most difficult thing I did all week. I started baking little round cakes around noon yesterday, stayed up until 12:30 last night decorating them, and finally finished decorating them at 4:00 this afternoon.
He was so happy and excited about the presents he opened that Blaze had tears in his eyes.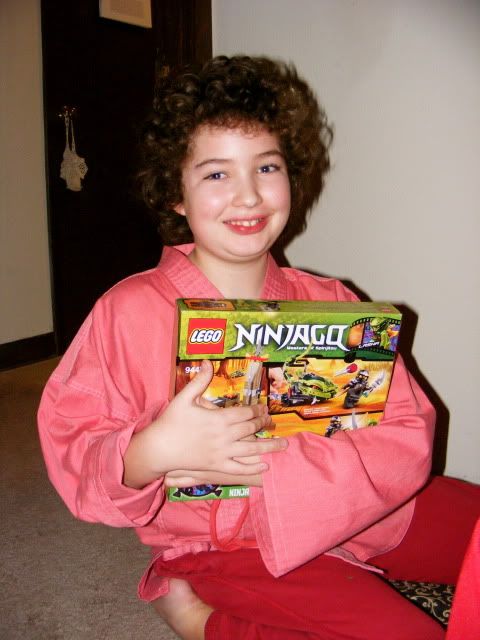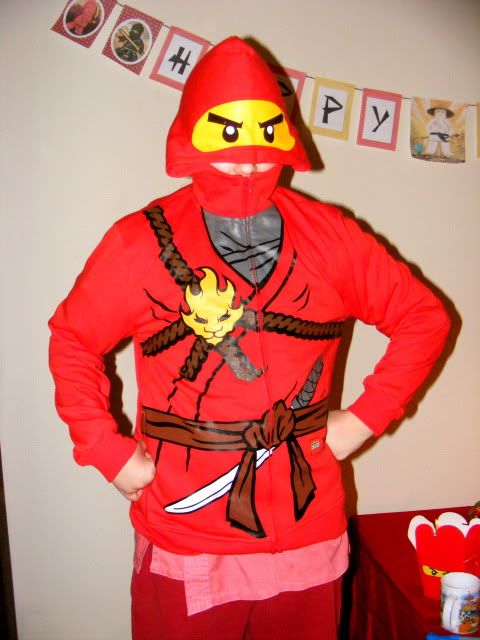 We stuffed ourselves with sushi, rice crackers, katsu chicken, rice, limeade, and birthday cake. Then Blaze ran off to his room to put together the new Lego kit, while DH promptly fell asleep.