Every Year at Christmas time, I real aloud
Christmas in Noisy Village
, by Astrid Lindgren (the author of the Pippi Longstocking books). It's a sweet picture book about three families in Sweden, celebrating a simple, mostly homemade, Christmas together.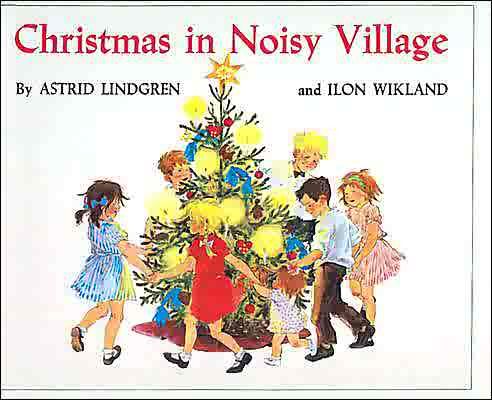 One of the pages in the book shows two little girls using red sticks of sealing wax to hold wrapping paper closed on gifts.
Blaze had never used sealing wax before and I had never used it on presents, but it turned out to be the perfect solution when the tape kept popping off our very slippery, metallic wrapping paper today.