Today's outing was to the Florida History Museum, where they were having their annual Children's Day.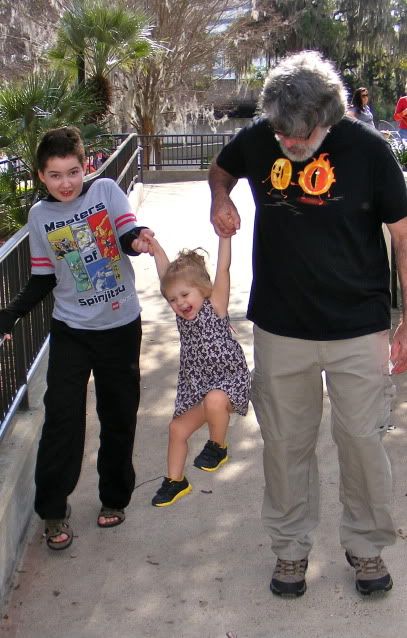 Before entering the building, we went to look at the statues on the museum grounds, which we had missed last time we visited the museum.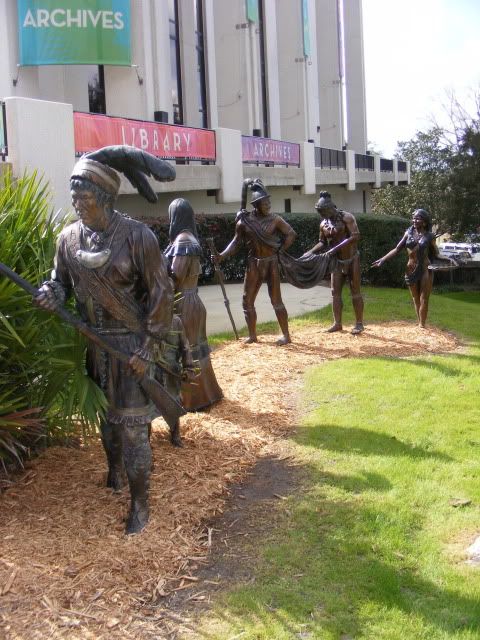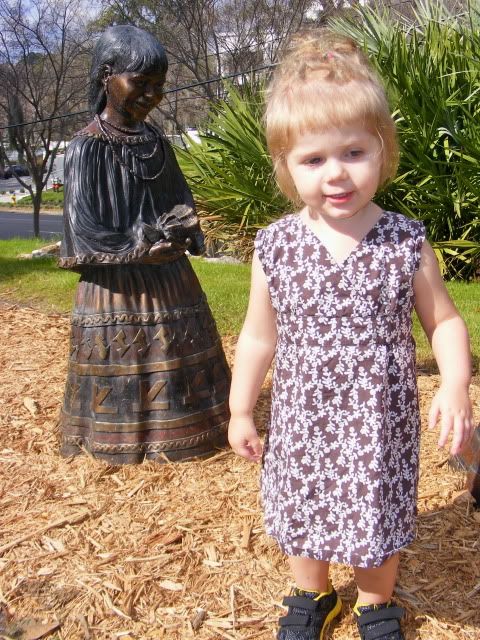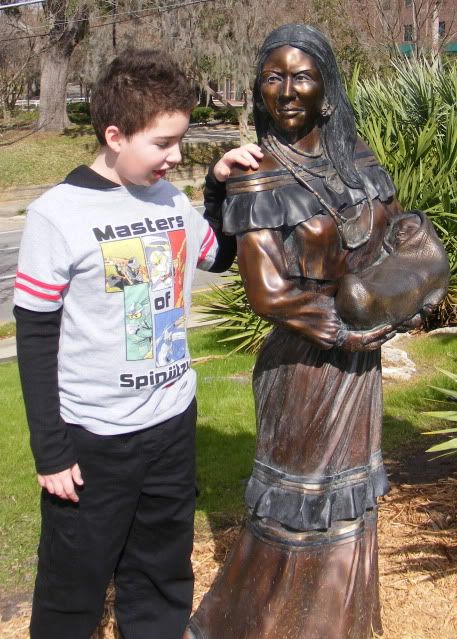 Inside the museum, there were various dance and musical performances going on throughout the day.
There were, also, some really cool science exhibits.
There were games to play and lots of coloring pages.
There was a very long line for balloon animals, but DH and Blaze kindly stood in it, while the toddler and I wandered around, took a ride in a time machine, and visited with some of her friends.
We made it back to the line just in time to get this dog balloon, which was soon partially disassembled.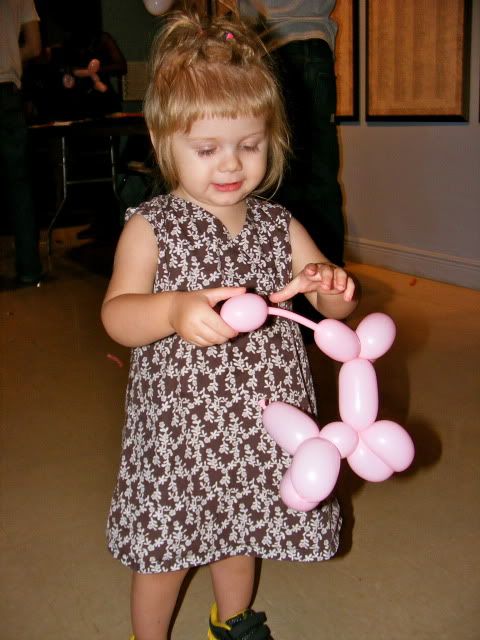 Robin Hood battles the evil dog snake: