This afternoon, the Tallahassee Homeschool Group held a Social Studies Fair at the public library. Blaze chose China as his subject, so we have been reading about China, watching movies, and building the display he took to the fair today.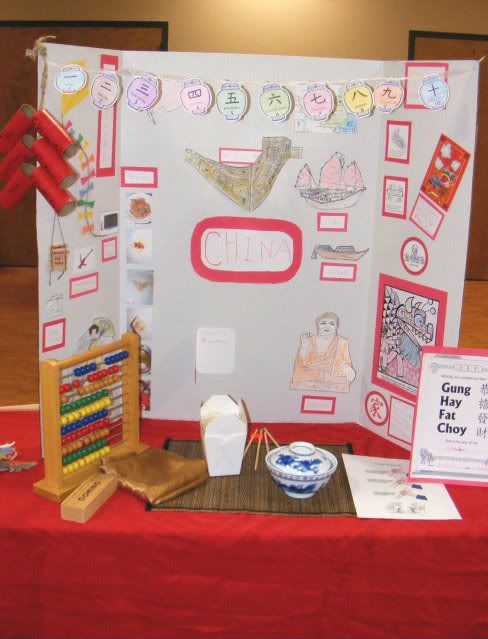 Part of the display was a chance for people to use chopsticks to move yarn "noodles" from a take-out box to a bowl.
There were regular chopsticks for the older children to try and chopsticks with special clips for the younger children.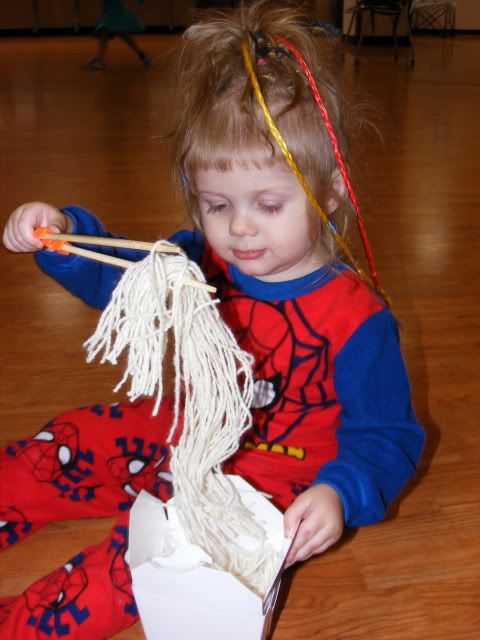 There were, also, paper dragons to play with.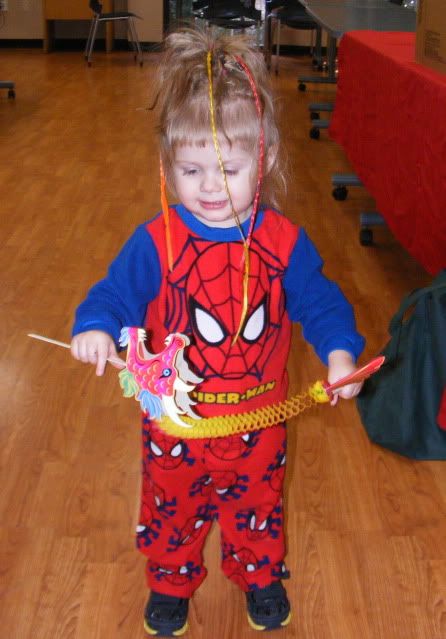 Blaze did not give an oral presentation (he just wasn't comfortable with that idea), but several other children did.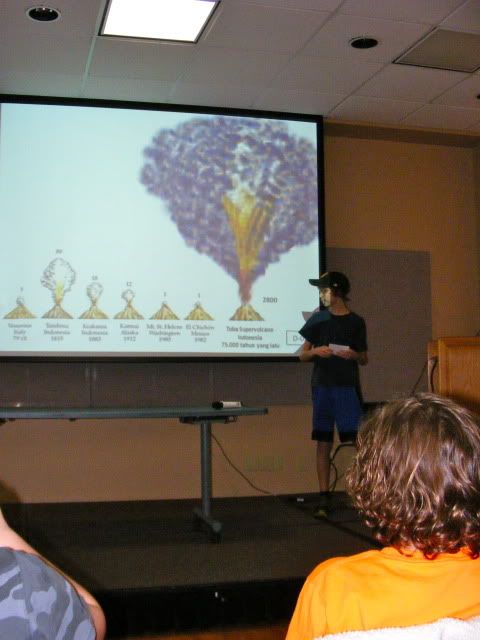 Originally, Blaze's display was going to include a model of The Great Wall of China, but the model is taking longer to build that I anticipated. He's going to keep working on it, but it didn't go with us today.