The Accessories: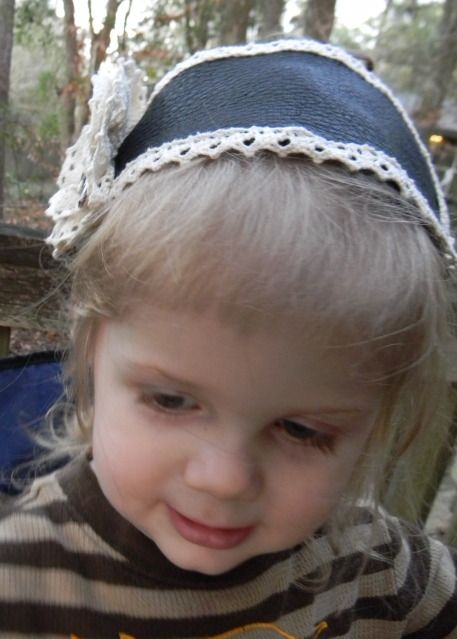 This little headband is made out of scrap leather and natural colored cotton lace. If you print the pattern image as a full page, it should be the correct size for a preschool child.
The elastic is cut to the measurements of the individual child's head.
The toddler-size utility belt was made from a woven belt that my son had grown out of and two pockets cut from a pair of worn out children's cargo pants. When I cut the pockets out, I included the fabric above the pocket with the belt loop and sewed that flap of fabric down in back of the pocket. The belt loops are now what these pockets are hanging from on the belt.
Cutting a woven belt down to a smaller size is amazingly easy. Simply pry off the metal clip that keeps the end of the belt from unraveling, cut the belt to the desired size, and replace the clip using a pair of pliers to squeeze it tightly together.
The boots I'm including with this outfit are not Victorian looking in the least, but with a small child, I think comfort is more important than authenticity.