This year's lunar new year begin Feb. 10, so here are some recipes to help you celebrate. These are all foods that are easy enough that children can help make them and include foods that most Western children are willing to eat.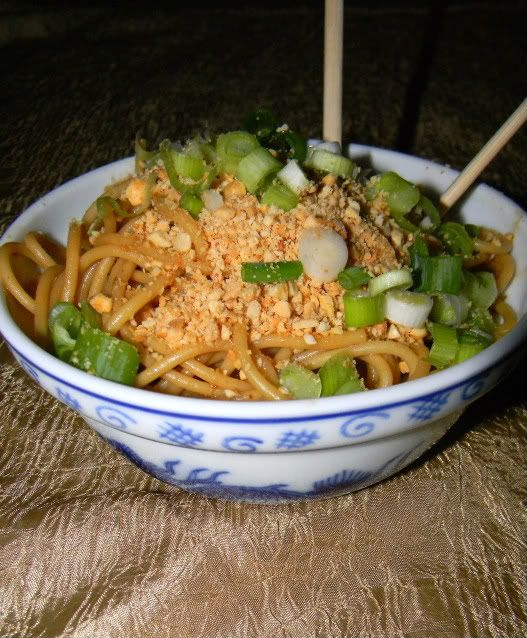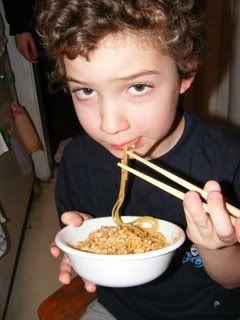 Birthday Noodles with Peanut Sauce
2 Tablespoons of smooth natural peanut butter
1/4 cup of hot water
3 tablespoons of soy sauce
1 teaspoon of honey
4 cups of cooked spaghetti
2 green onions, thinly sliced
chopped peanuts for garnish
In a small mixing bowl, stir together the peanut butter, water, honey, and soy sauce.
Stir mixture into cold, cooked noodles and sprinkle each serving with the green onions and clopped peanuts.
Eat with chopsticks.
The recipe for Dragon Eggs from Jan Brett's website:
http://www.janbrett.com/dragon_eggs_recipe_and_coloring_page.htm
Cucumber Salad with Spicy Dressing
1 tsp. soy sauce
1 T. white vinegar
1 T. sugar
2 tsp. sesame-seed oil
1/4 tsp. Tabasco
1/2 tsp. salt
2 large cucumbers, peeled and sliced thin
Combine soy sauce, vinegar, sugar, oil, Tabasco, and salt. Mix well. Add the cucumbers and stir until they are well coated with dressing. Chill until you are ready to serve.
The following step-by-step photos of how to make wontons, were made for Blaze's display board about China for the Homeschool Social Studies Fair: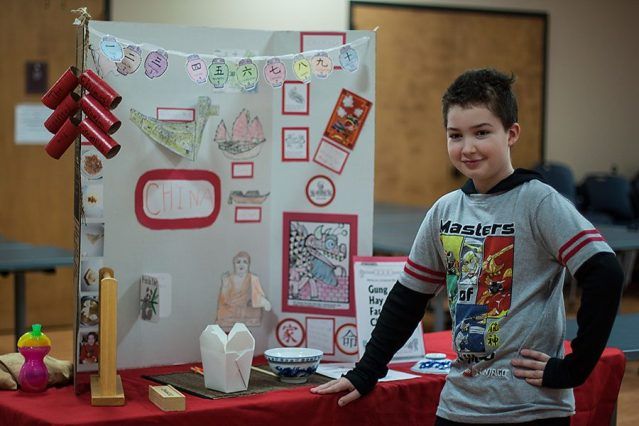 Wontons
1 pound cooked, crumbed, ground chicken
2 Tablespoons sugar
2 Tablespoons soy sauce
2 Tablespoons water
2 Tablespoons sliced, green onions
vegetable oil
one package of wonton wrappers (sold in the produce section of most grocery stores)
1. Mix
2. Fill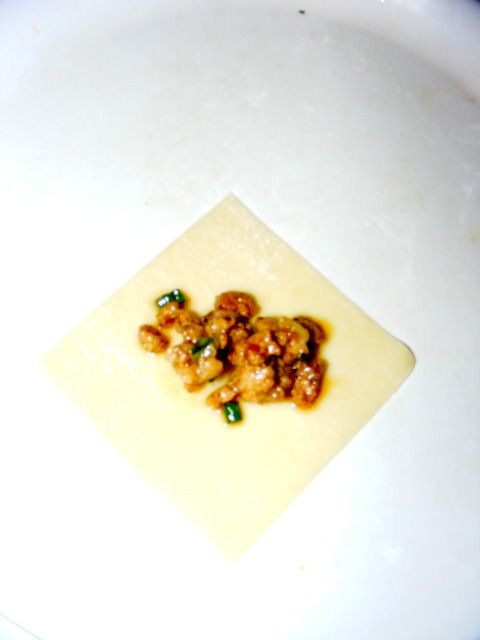 3. Fold and seal (a little water works like glue to seal the edges of the wonton wrapper)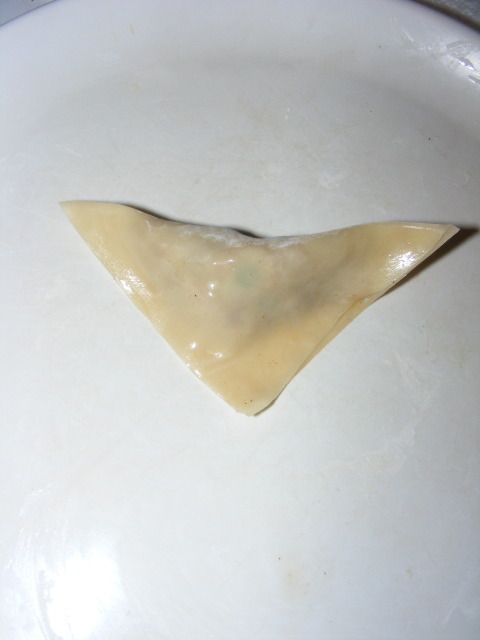 4. Pinch
5. Fry
6. Enjoy