I had never thought to myself, "I just don't have enough hair, " until I tried to do a more formal, Victorian hair style recently.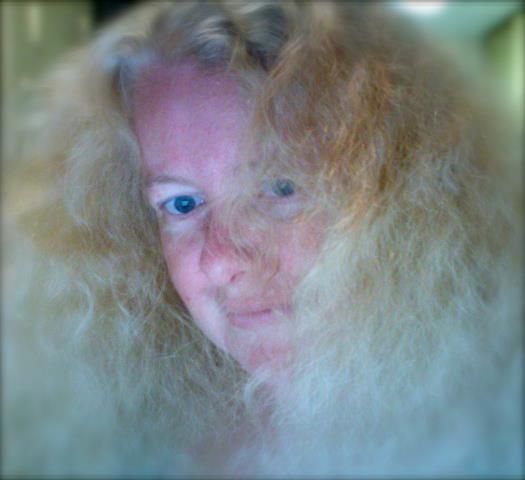 I wanted a sort of "Gibson Girl" hair style, with a bun and banana curls in back, but in order to have the loose pouffy hair in front, I had to make a ponytail that was too short for a bun. So, I created a fake bun.
I started with some wool stuffing (left over from doll making), which I dyed with hair dye.
yes, I know this does not look attractive. One of my friends said it looks like human skin.
After the wool was dry, I needle-felted it onto a bun form.
The color was pretty good, but my hair is far frizzier than that,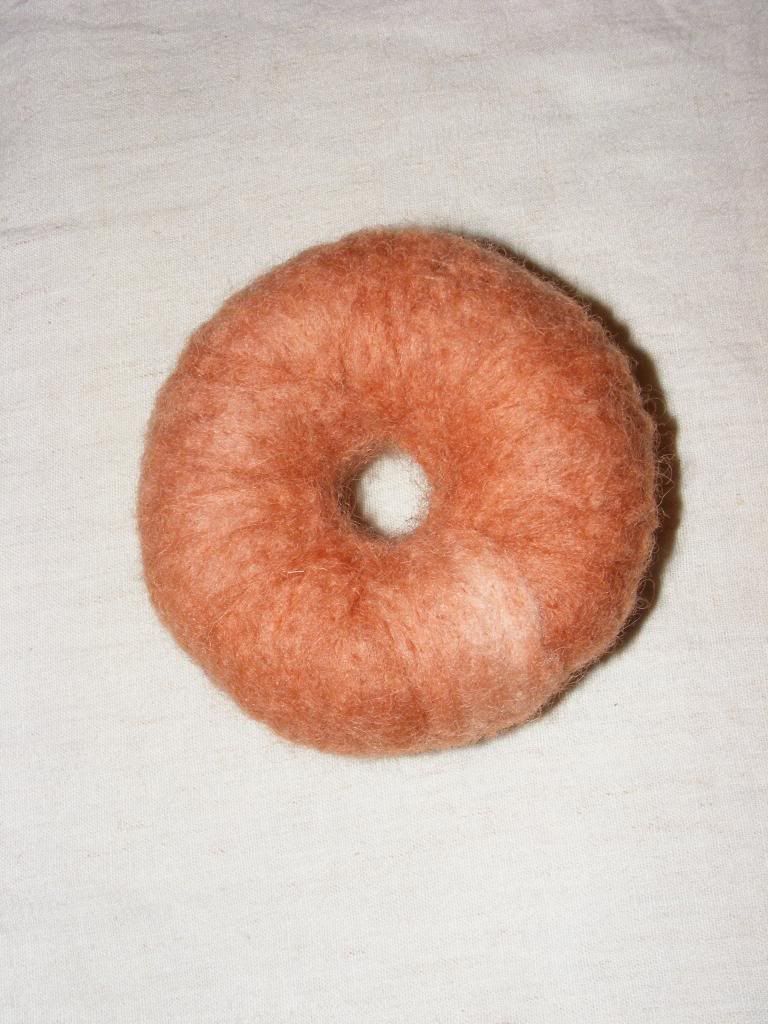 so I added some frizzy, red mohair (also left over from doll making).
When I cut my bangs, I also added that hair to the bun, which made it even more convincing. I don't know if anybody ever wonder about this or not, but, yes, human hair can be needle felted.
The finished bun, held in place with several bobby pins: