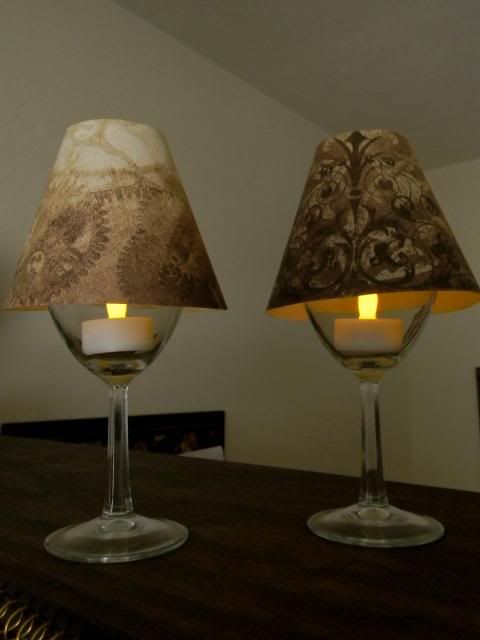 A very simple and inexpensive table decoration can be made using scrapbook paper, cheap wine glasses, and tea light candles or flameless candles.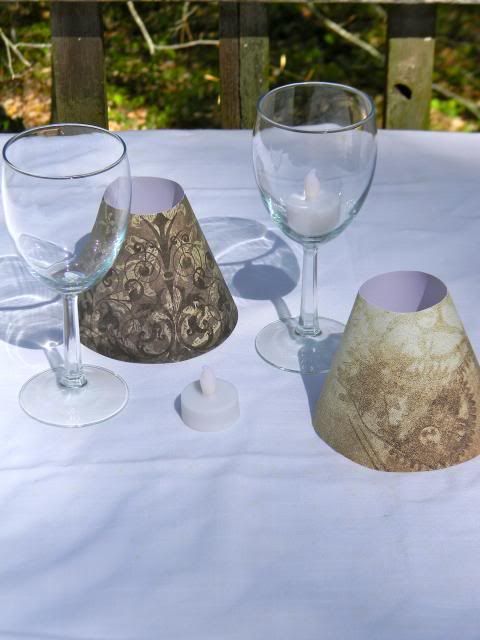 I recommend the flameless candles if you are using acrylic wine glasses, but a traditional tea light will be fine for glass, just light the candle before placing the lampshade on the glass.
If you are using 12-inch by 12-inch scrapbook paper, two lampshades can be cut out of each piece of paper.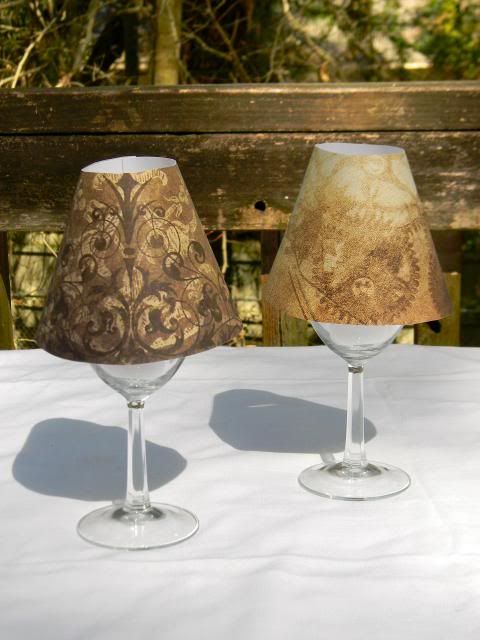 Print the template as a full page of letter-size paper. Trace it onto the back side of a piece of scrapbook paper, cut out and glue the ends together. I used a school glue stick, which worked fine.
With real glasses, I think these would be nice as party decorations, but with the acrylic stemware, I think they would be pretty on a picnic table.