We went to a small Civil War battle re-enactment near Tallahassee today, at Natural Bridge Battlefield State Park. I babysit most Saturdays, so this gave us a chance to get Steambaby all dressed up in the clothes I made her.
I didn't catch the musician's name, but the dog's name is Dixie.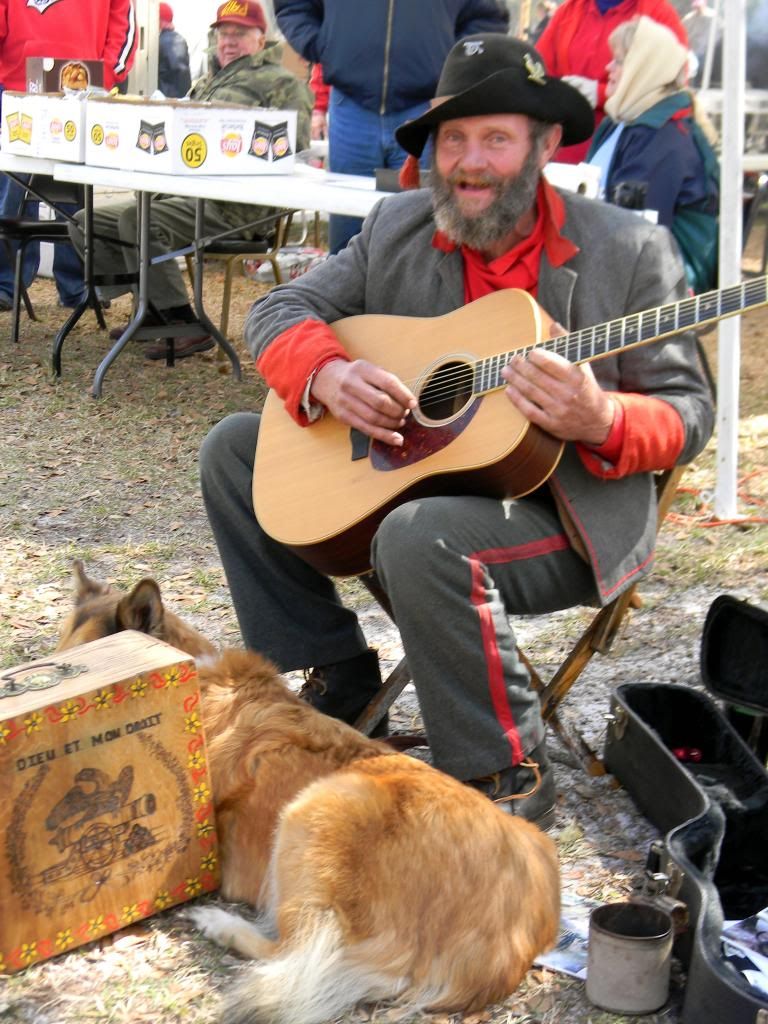 The little skirt got lots of compliments and several people told the toddler how pretty she was.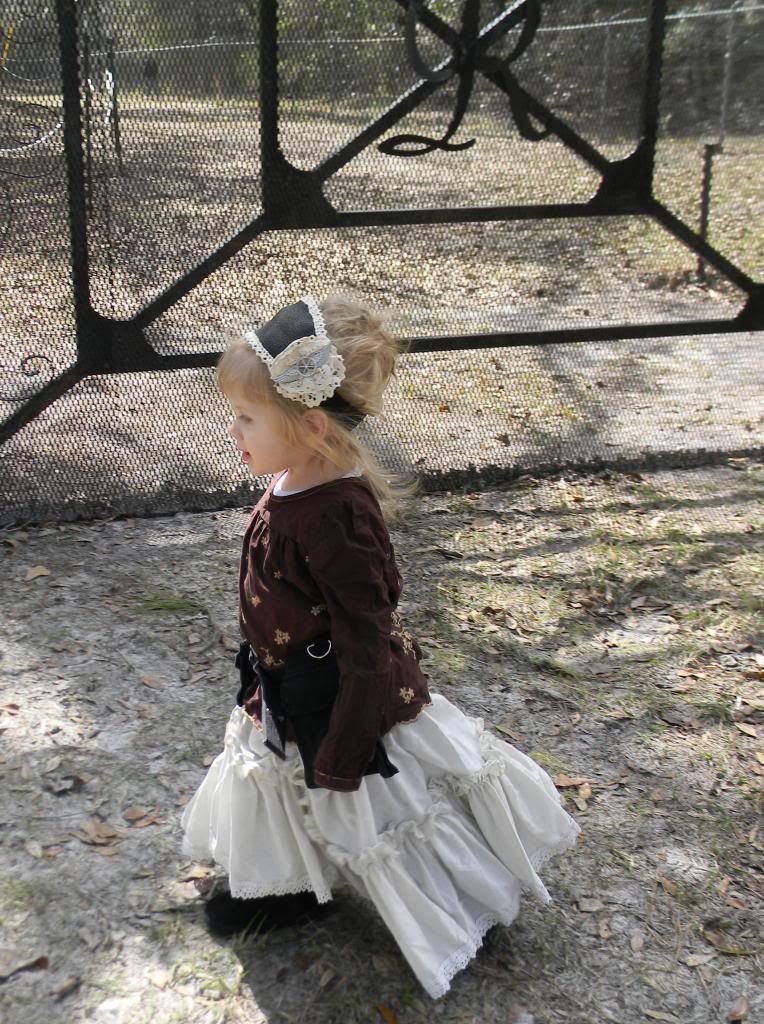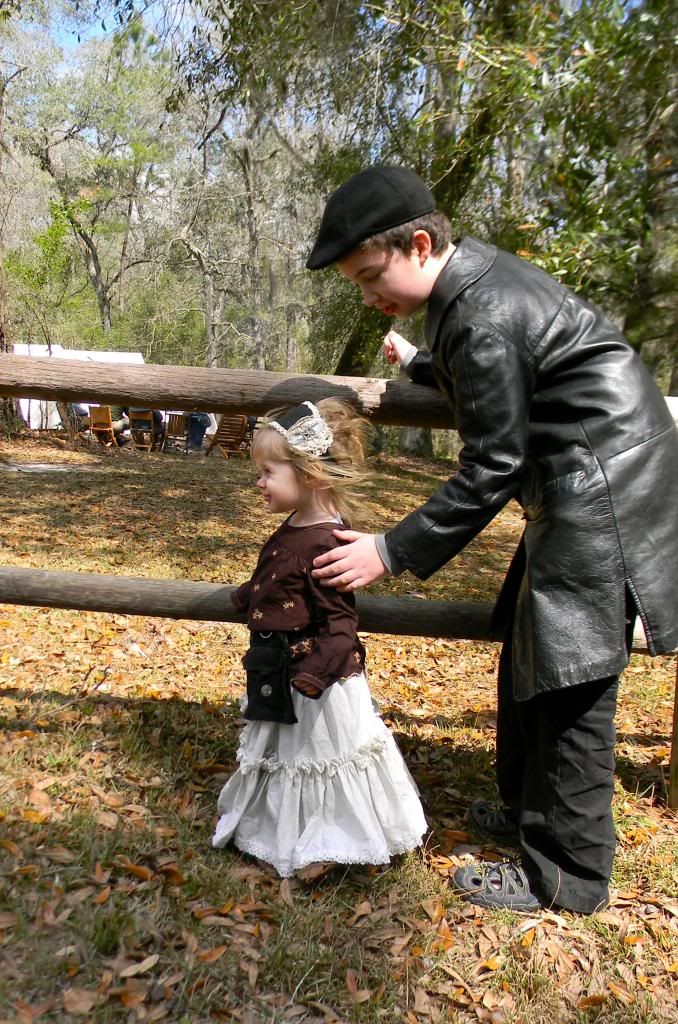 Blaze really liked the mono-goggles that we found in Steambaby's bag.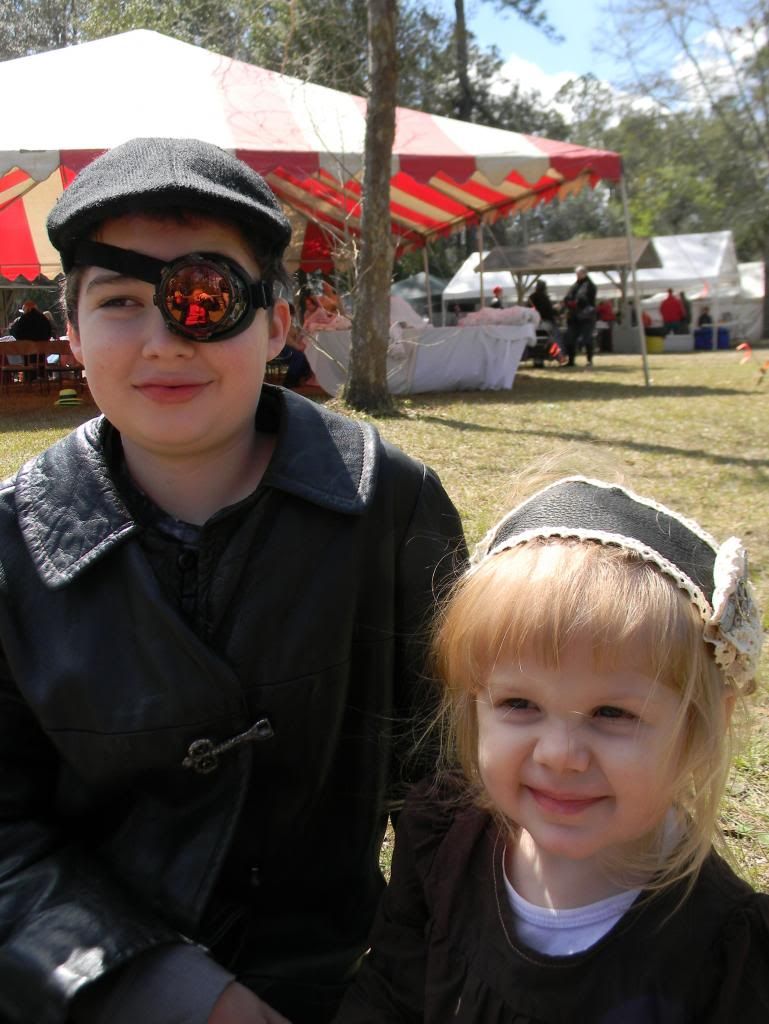 We didn't stay for the battle re-enactment.