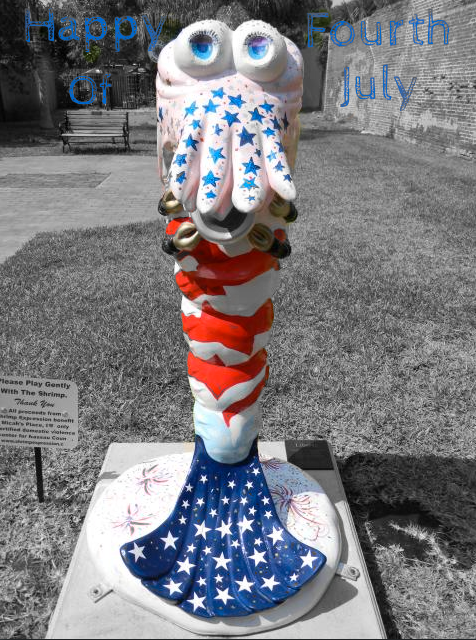 This is our first 4th of July in Tallahassee and it has been a stormy one for most of the day. The internet has informed me that this is not unusual for Tallahassee.
Our power went out for a little more than an hour this afternoon, while I was preparing food for a festive tea time. Luckily, I had everything cooked already, except for melting the cheddar cheese on top of the little twice-baked potatoes. I used the brulee torch for that.
We listened to Blaze's little wind-up radio and had a very nice meal. We had lemonade instead of tea, though, since we couldn't heat water.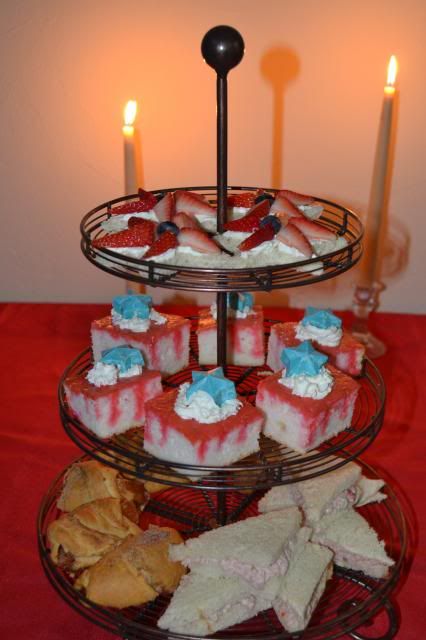 After we ate, Blaze and I went outside and threw Snap'n Pops at each others feet in the rain.
Blaze played with sparklers on our flooded back porch. This is probably the safest way to use sparklers, since all the sparks fall into water.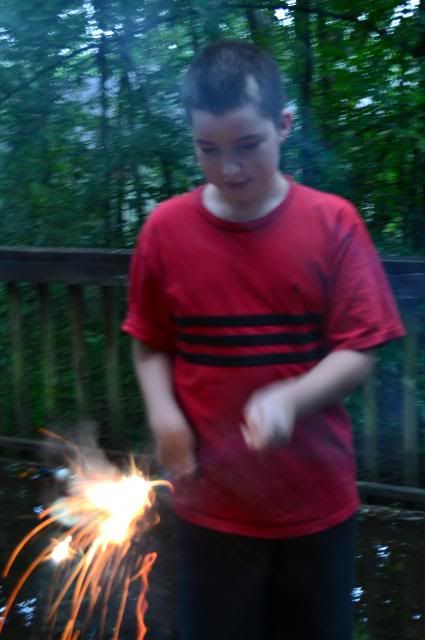 It finally stopped raining, just before the scheduled time for the city's fireworks show. We didn't go to the park where the fireworks show was being held, because we figured that would be too muddy. Instead we went to the Costco parking lot. Quite a few other people had the same idea.
We took these with us:
The lollipops themselves were flavorless, but Blaze had fun playing with the glowing sticks.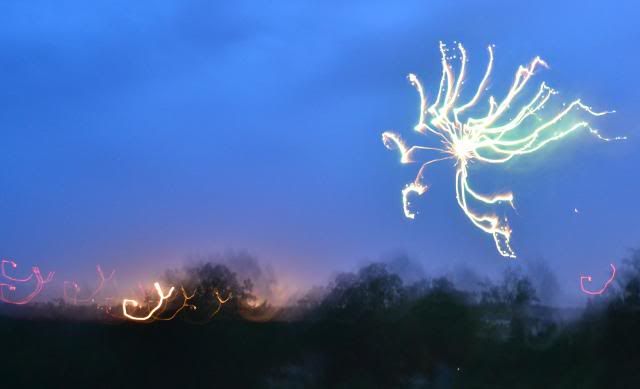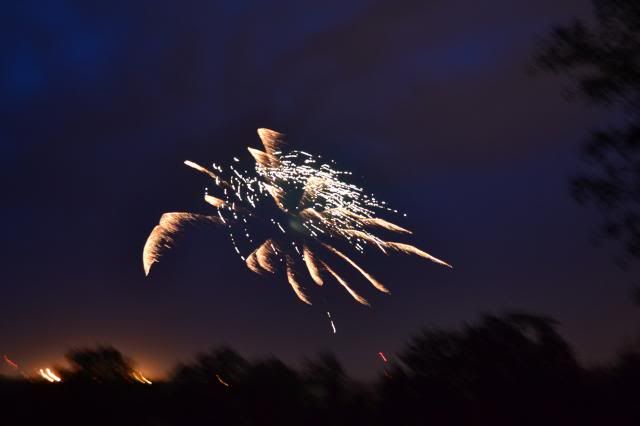 I hope everyone else had a safe and fun holiday, too!