We did some thrift store shopping while we were in Gainesville on Monday for Blaze's neurologist appointment. Blaze and I found this curtain rod for $3.99 at the Haven Hospice Resale Shop and fell in love with the idea of turning it into a fancy cane.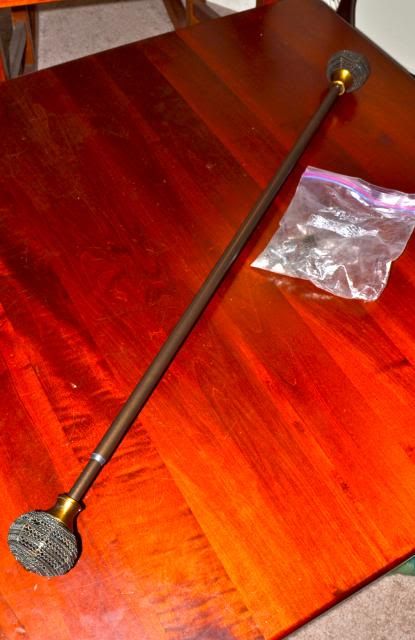 We used only one half of the rod, the thicker half.
The rest of the items we used for the cane, were things we already had around the house.
We decided it would be fun if the cane lit up, so I added a tiny flashlight that screws to turn on and off and a piece of red glass, so that the light looks red and not at all like a flashlight.
The thing glued to the end of the flashlight, was part of an old curtain tie-back tassel.
The hardest part of this project was cutting through the wires on the curtain rod finials.
Finally, I added the black plastic tip from a broken umbrella.