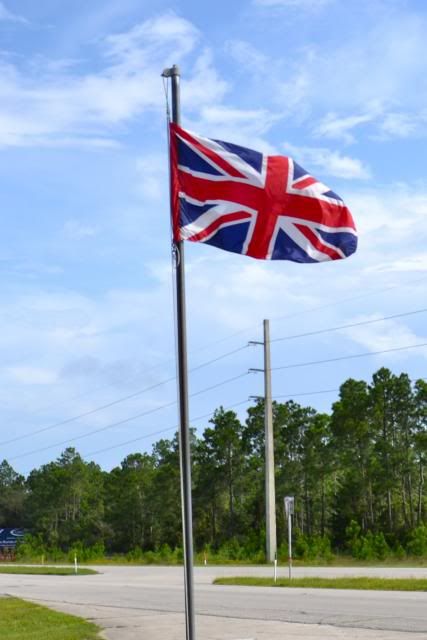 We just returned from a mini-vacation to St.Augustine. Friday was our 6th wedding anniversary, so we celebrated with a three-day weekend in the city we had visited for our honeymoon. This, also, was the weekend that the Cowford Steampunk Society had their outing to the Kings Head British Pub in St. Augustine. So, Saturday afternoon, Blaze, DH, and I dressed up and went out to tea with a wonderful group of steampunk people.
There was an antique store right next to the pub, which was fun to wander around as we were waiting for everyone else to arrive. We even ran into some people we knew there.
The Kings Head British Pub
:
The food was very good!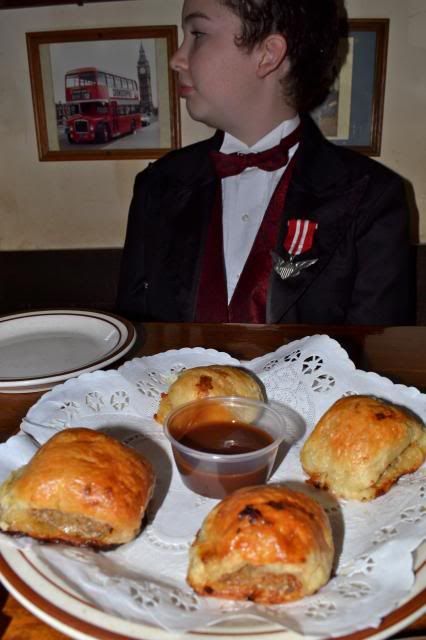 The company was good, too.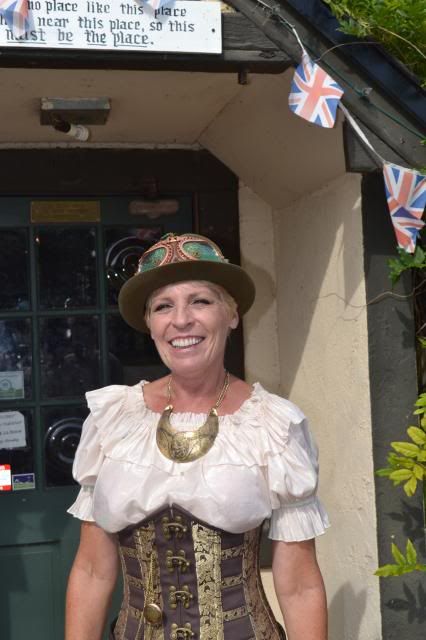 Time to head back to the hotel,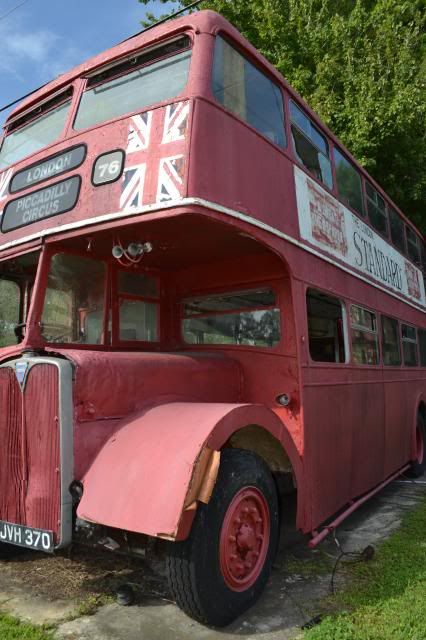 to get a little swimming in, before walking down to St. George Street.