A week ago Thursday was the last homeschool day at Optimist Park, until school resumes in the Autumn. Yesterday was the first homeschool educational program, plus swimming, at Wakulla Springs State Park.
The topic was
Geology of Springs and Sinkholes.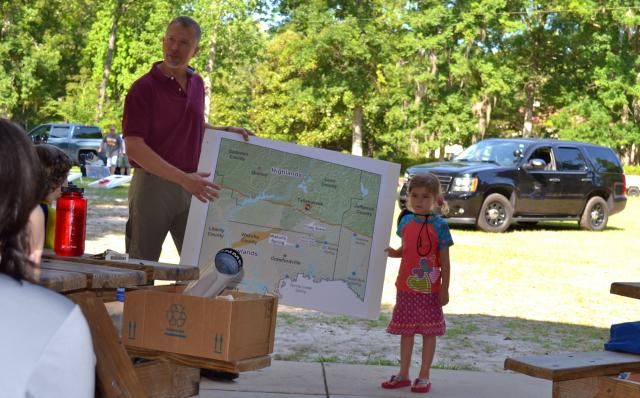 A demonstration of acid making calcite bubble:
Taking a walk to see two small sinkholes:
Sinkhole:
Time to cool off with a swim in the spring.
We are not exactly taking the summer off from school work. Too much would be lost during a three month vacation. So, the plan is to do school work Monday through Wednesday during the summer months, attend the educational programs at the Springs on Thursday morning, and have Thursday afternoon through Sunday off. Since we babysit Thursday afternoons and all day Friday and Saturday, this will make things much easier.