The weekend before my daughter's wedding, I wanted to make a detour through Asheville on our way to Minneapolis, because I have always wanted to see the
Biltmore Estate
and a traveling exhibit of costumes used on the show Downton Abbey made that an even more appealing idea right now. The only way we could afford to add this extra step to our trip was to camp instead of staying in a hotel.
A cold dinner at a rest area on the way to North Carolina:
The campground that we stayed in was easy driving distance to the Biltmore. It was also pretty and mosquito free.
The only problem we had with camping there, happened when we arrived, just before closing time.
We checked in with the campground attendant and arrived at our reserved campsite, only to find that it was already occupied by a group of people sitting around a blazing campfire. We returned to the camp attendant, told him what had happened, and he went to check it out. It turns out that the campground was full for the night with prepaid campers (which was supposed to include us) and these people had shown up and found that our campsite was not yet occupied and made themselves at home, thinking that we would not show up and they could use our already paid for site. We spent almost an hour in the car in front of the attendant's trailer, as he removed the opportunistic campers from our spot. It was after midnight by the time we got the tent up and the air mattresses pumped up. That doesn't mean that we all fell into a deep and restful sleep, though. Every time someone drove along the road behind our tent, DH and I were fully awake and worried that it was the campers who had been removed from our campsite coming back for vengeance. The truck revving it's engine at 3 a.m. was particularly worrisome.
Sunday was much better. Most of our fellow campers were packing up to leave or going off to have adventures when I was making breakfast.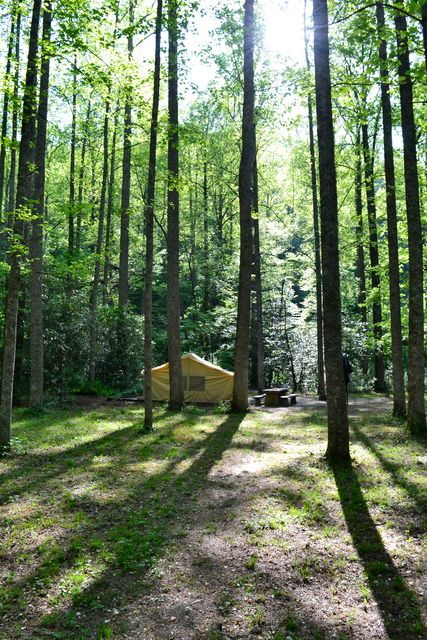 I didn't want to start a campfire and smell like smoke when we went to the Biltmore, but we had plenty of things for a lovely cold breakfast in camp and our one-burner camp stove works well for making coffee.
The Vanderbilts sure built a beautiful home! It's like the American version of Hogwarts and Downton Abbey combined.
The view from the house is amazing!
Photography is not allowed inside the house, but it is as magnificent as you would expect from a structure that looks like that on the outside. There are three above ground floors to walk through, as well as the basement that contains kitchens, servant quarters, a gym, a swimming pool, and a two lane bowling alley.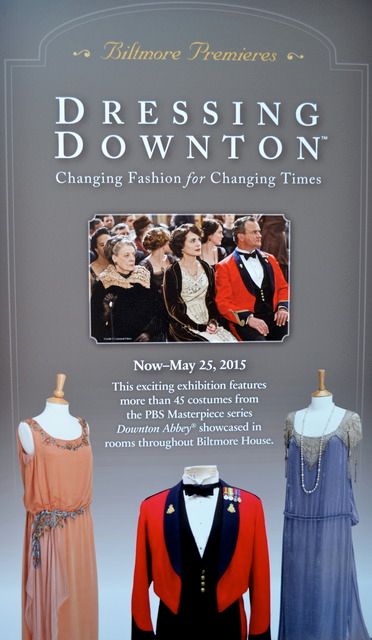 The Downton Abbey costumes were scattered throughout the house.
There was another good reason to visit the Biltmore Estate this time of year. May is the month when the flowers around the estate are blooming in their greatest numbers.
If this were the American equivalent of Hogwarts, this is where herbology class would be held: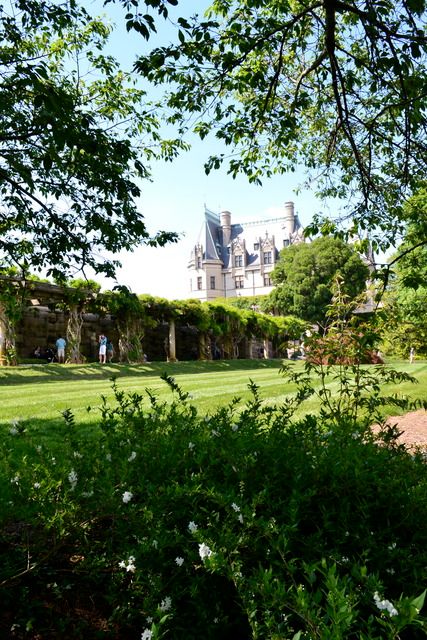 The Biltmore was created to be self sufficient. The estate is vast and driving is necessary to get from the house to the area where the hotels, winery, and small farm area are. If it's a hot day, I highly recommend walking through the cave under the winery.
There was a small petting zoo/farm area that contained mostly chickens and goats. Blaze made friends with some chickens.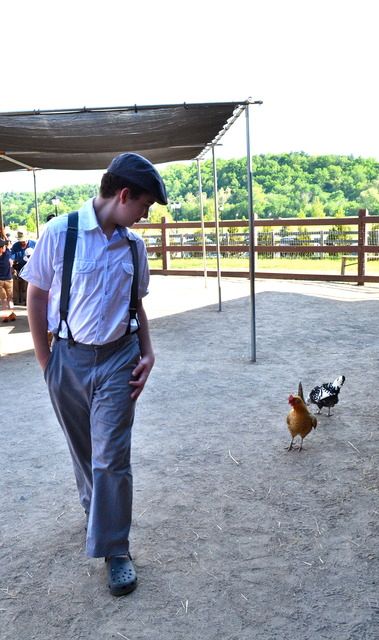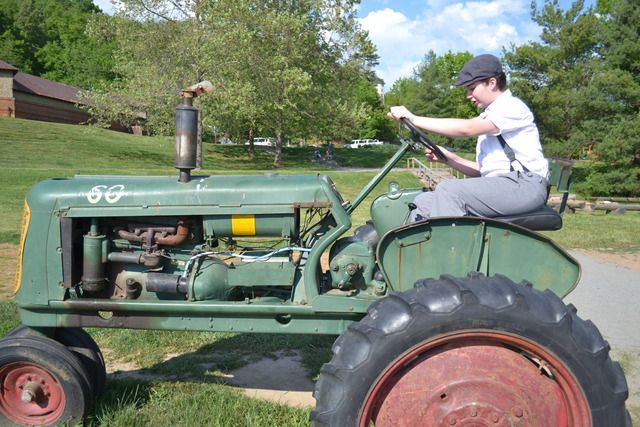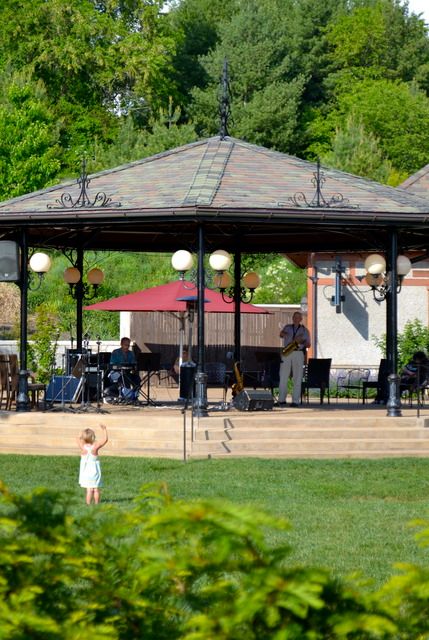 My souvenirs from the Biltmore were a patch to sew onto the suitcase and this tea cup: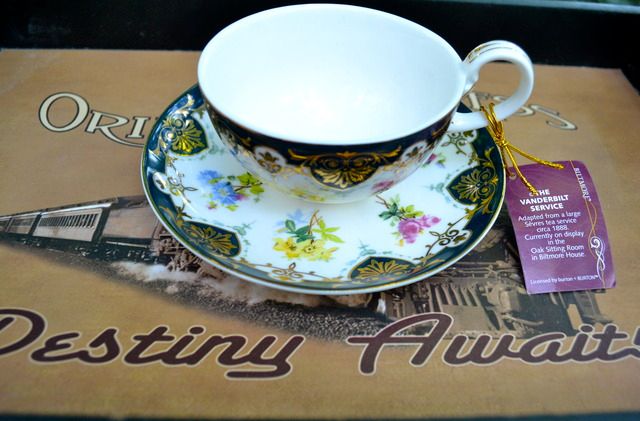 We went back to camp, had a relaxing evening by the fire, and a much better night's sleep.
In keeping with the idea that we were just visiting a school of wizardry, it really looks like Blaze was conjuring up a fire.
These people who were staying at the campground had a fancy set-up. The gray tent made out of tarps was a mess tent almost as big as a two car garage. The far side of it was open, so that when I walked past, I could see that it was full of shelves and supplies.