Ula is now married.
It was 54 degrees and rainy when the outdoor wedding took place last Thursday, but Ula has always had an affinity for water and a friend told me that rain on your wedding day is good luck.
The father of the groom did an amazing job of making sure that everyone stayed dry, by providing a canopy for the ceremony and several large beach umbrellas for the guests.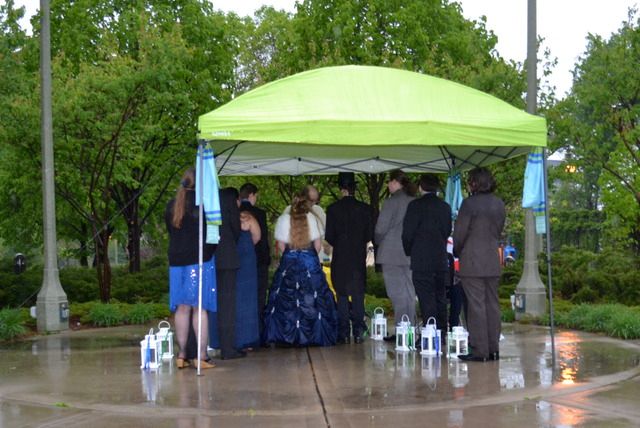 May I present, the newly married couple:
My children:
The beautiful bride and the proud mother-of-the-bride:
The next couple to show up to use the stage at Wolfe Park:
The wedding may have been damp and chilly, but the reception at
Psycho Suzi's
was tropical.
The food and the vegan chocolate cake were excellent!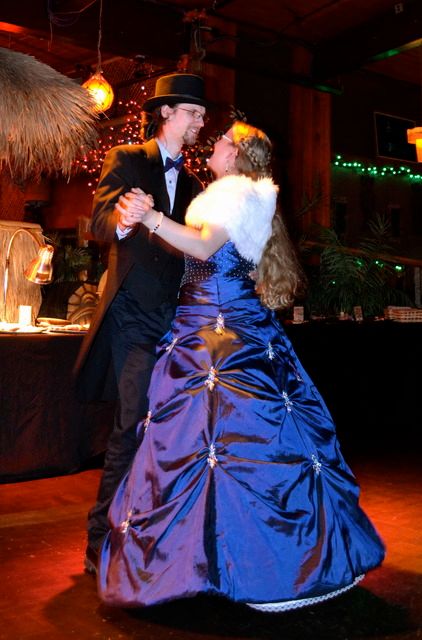 I made a compilation of the short videos I took during the ceremony and the dancing at the reception, but this video needs to stand alone. This is the father-daughter dance that set the tone for the other fun that was to follow.
Random wedding fun:
Blaze arm wrestling one of the bride's maids: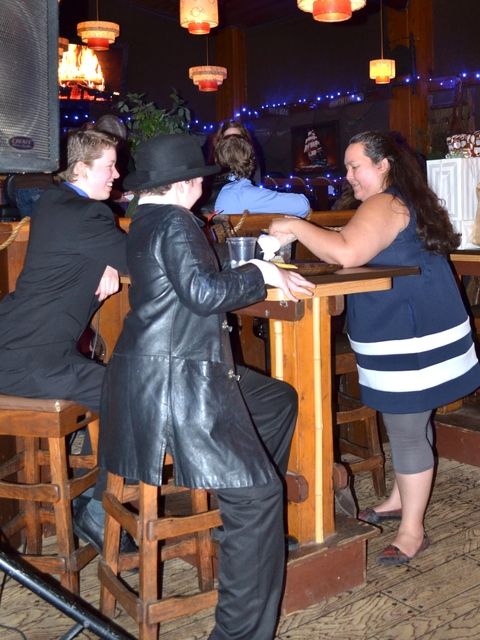 This was an incredibly long road trip, in a short amount of time. I'm so tired that it's hard to think straight, but I'm very glad we went. We picked up my mother in Illinois and took her with us and I'm glad we did that, too. She kept talking about how much fun the reception was.