We arrived in Minneapolis on Wednesday afternoon (May 13), so that we could attend a dinner for the bride and groom's families at Pizza Luce in Downtown (excellent pizza, by the way). Then we had most of Thursday to entertain ourselves, until it was time for the wedding. My original plan was to go to Como Zoo on Thursday morning, but it was raining. Ula had suggested several free places to visit in Minneapolis, so we tried the next one on her list, the
Minneapolis Institute of Art
, instead.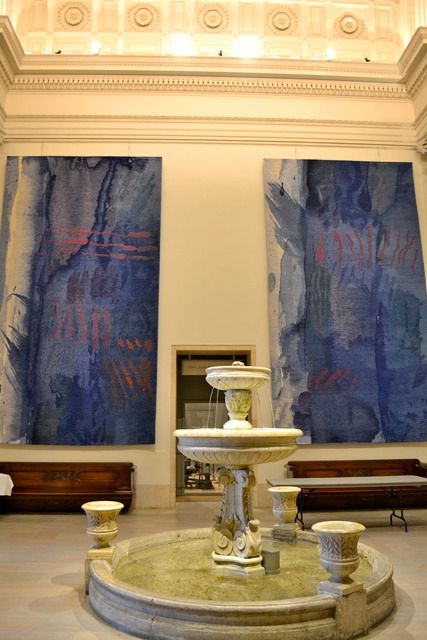 This was a great place to spend a rainy day!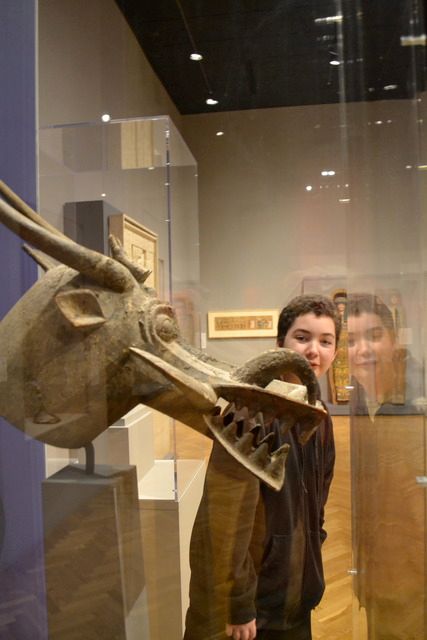 Benches with a tablet attached to each end, showing information about nearby displays, were scattered throughout the museum.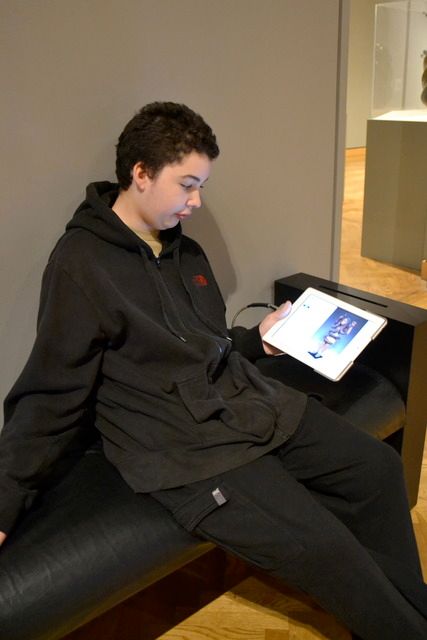 There is an impressive collection of Asian art.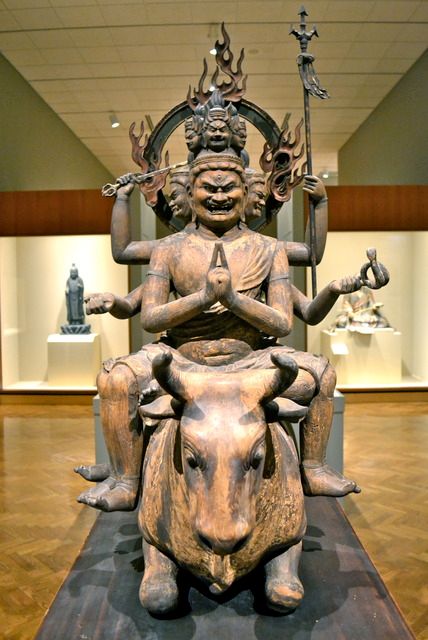 Blaze and Grandmother looking at art together:
Then we went back to the hotel to prepare for the wedding.