I said I was going to take a holiday break from doing teapot racing related things and just focus on the Steampunk Christmas Facebook page and getting things ready for my family's Christmas, but there was this remote controlled car sitting in there, completely un-modified...
Blaze picked out this RC car as my husband's birthday gift, so that he could compete in our first teapot race, back in October. When it was time for the race, nothing had been done to the car.
It took a long time for DH to admit that he was never going to do anything with the car and that I could have it, but once he did, I wanted to work on it. I had actually had ideas for it from the very beginning.
This is what it looked like fresh out of the box: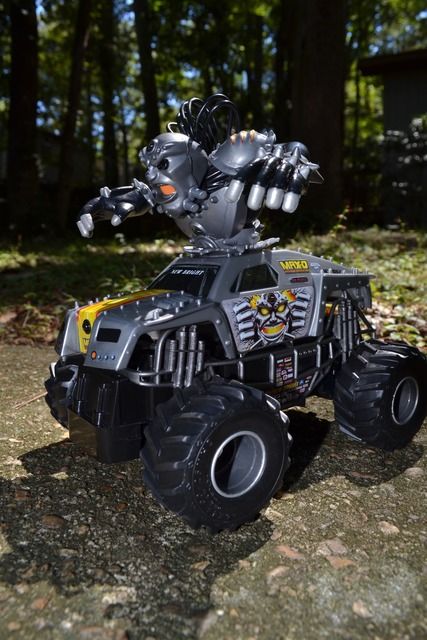 I removed all of the decals except for the ones that look like windows.
I painted over the dull gray car with metallic model paint and added brown paint "mud" splatters.
Here is what I have, so far: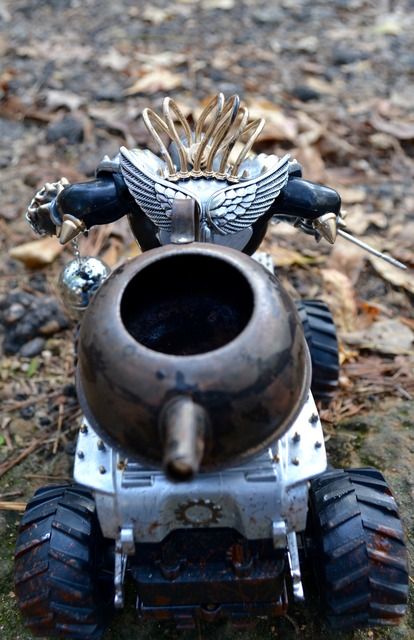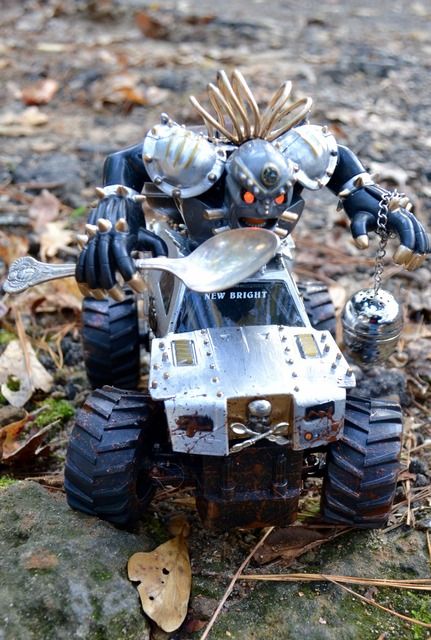 I haven't come up with a good name for this racer, yet.