Firstly, my new batch of cheesy jokes:
I found these chocolates in the specialty foods section of Marshall's for $3.99.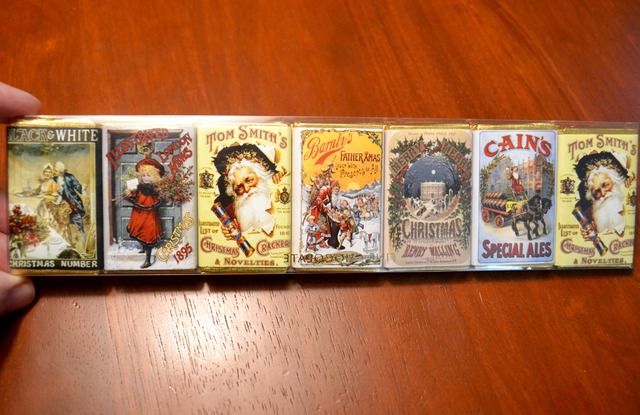 The paper crowns are all the same this year and are made out of printed tissue paper that I purchased last year at World Market.
The prizes inside the crackers are from the dollar store and a clearance display at Party City.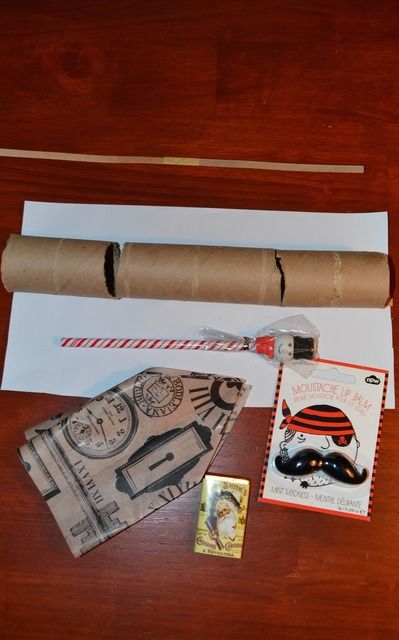 This wrapping paper was meant to be.
Somehow, after wrapping presents, I had exactly the amount of wrapping paper leftover to wrap these three Christmas crackers.