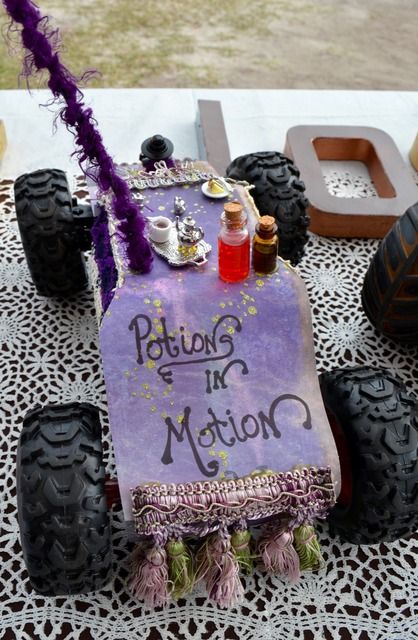 This week's featured teapot racer is Potions in Motion, a racer built by Stephanie Dunnam and run by Tracy Dunnam.
Potions in Motion won the ribbon for best design at Renninger Steampunk Industrial Show on Oct. 15, 2016. The judges had some disagreement about the winner of this award, but two factors led to this racer being chosen the winner.
1. Two out of three games of "Rock, Paper, Scissors" and
2. One judge's love of purple.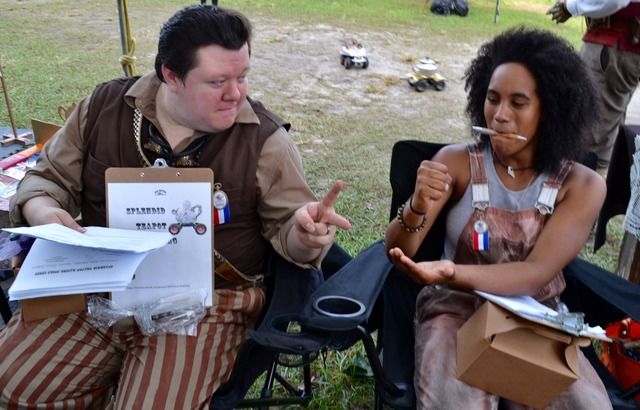 The Dunnams also took home the medal for fastest course completion and no other racer even came close to their time of 1 minute, 5 seconds.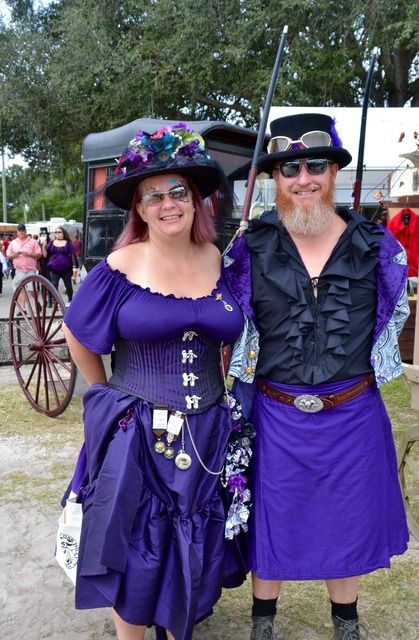 The bribing of the judges:
Preparing to race: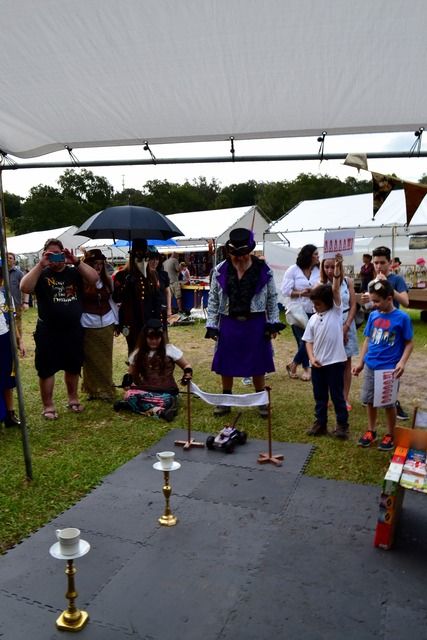 Stephanie and Tracy did not receive a single deduction and were given extra points for showmanship.
Save
Save
Save
Save