Today, I am featuring two teapot racers, "Tea U Later" and "Layla III", both were teapot drag race champions at Big River Steampunk Festival, in Hannibal, Missouri. "Tea U Later" won our first drag race, Sept. 3, 2016, and "Layla III" won the drag race on Sunday, Sept. 4, 2016.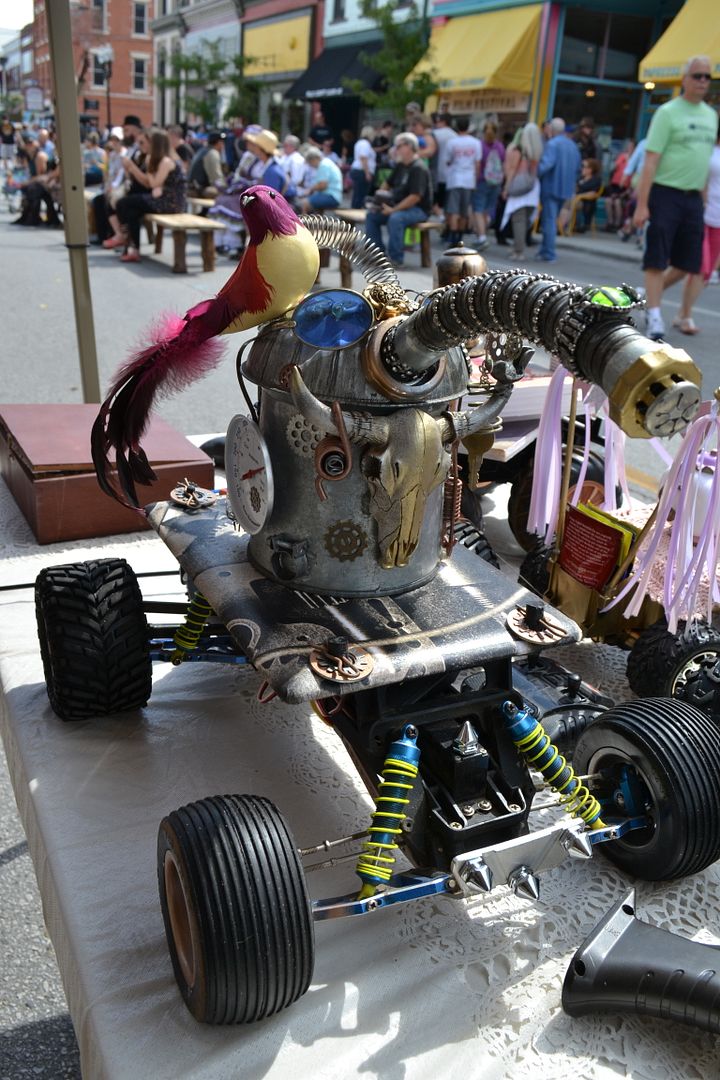 This elaborate teapot racer is "Tea U Later", created and driven by Jordan Weltha. It is FAST! I had not thought that a racer with this kind of power could be controlled around the tightly placed obstacles, but I was wrong. "Tea U Later" won the ribbon for "Most Splendid Speed", by completing the course in only 56 seconds, without any manual assistance.
There was some concern about the size of "Tea U Later", which towered over all the other teapot racers, but when Jordan tried it in the Tunnel of Terror, it fit. There is a 12-inch height limit in the rules, so points were deducted for size, but Jordan's mom attempted to earn back those points with copious compliments directed at the judges.
There is no video of the Saturday drag race, because "Tea U Later" had finished the race before I could even start recording.
This amazingly detailed mechanical spider is ready for a tea party.
Ophelia of
Airship Gypsy's Gold
is the designer and driver of "Layla III".
The bribing of the judges: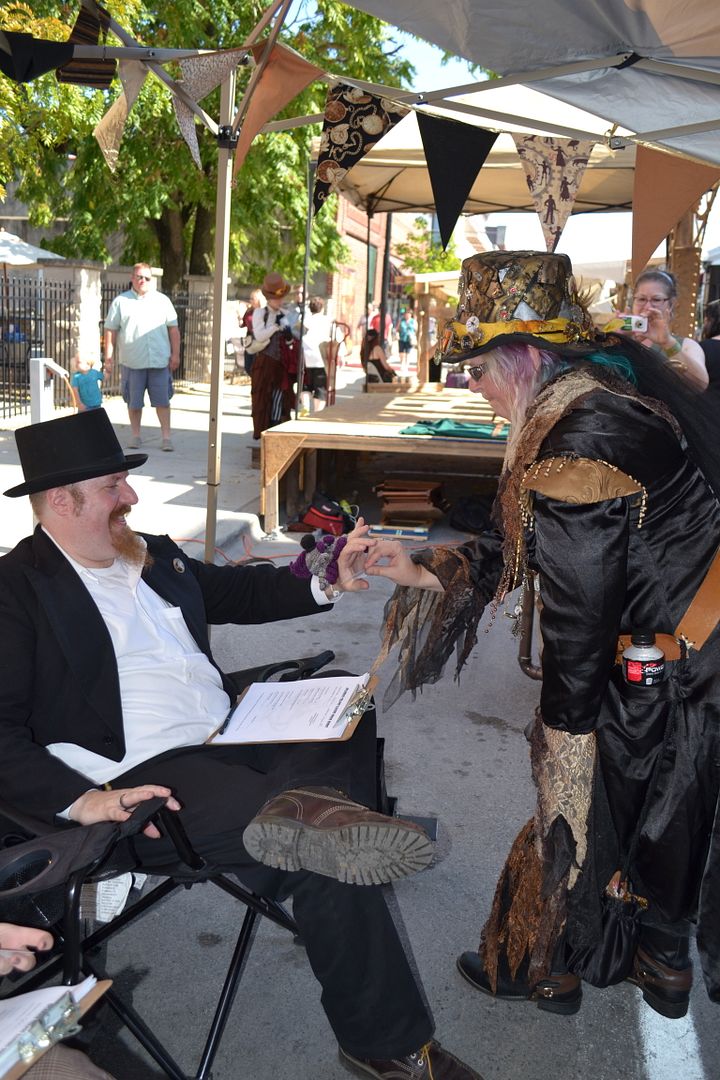 Crocheted octopus wristbands.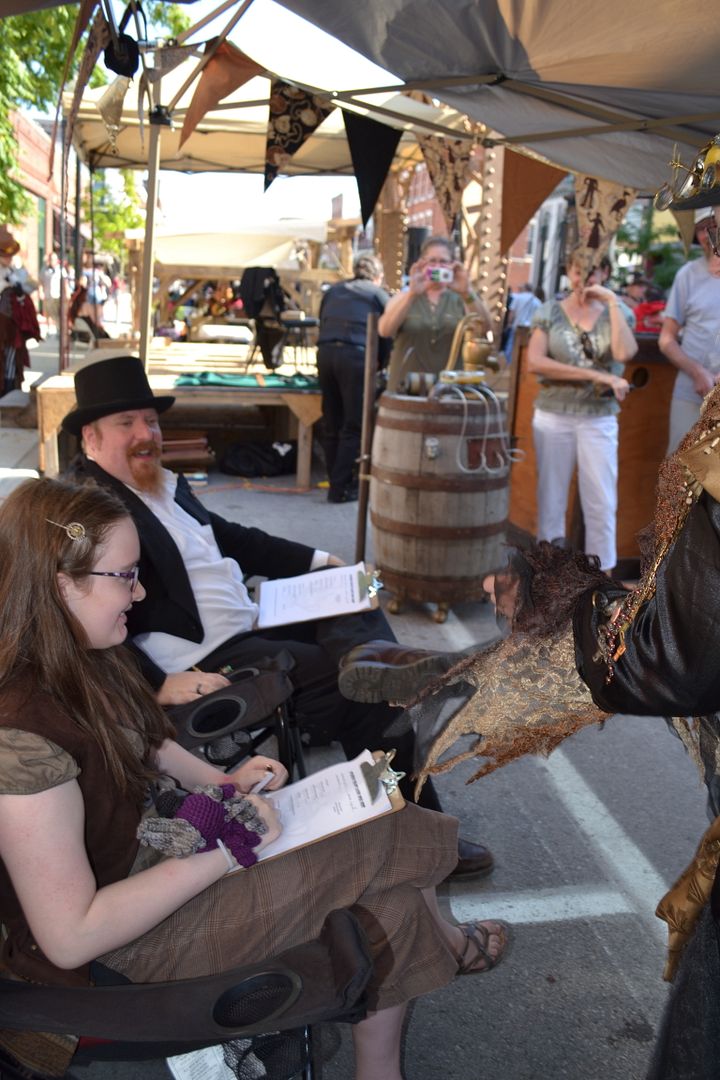 "Layla III" had issues during the obstacle course, but Ophelia made up for a lot of that with showmanship, the high quality bribes, and the workmanship that went into the building of the racer.
Course completion time was 2 minutes, 15 seconds.
After watching the obstacle course video, you may be wondering how "Layla III" could possibly be the winner of the drag race, but she can go in a straight line like a champ. Also, all the rest of the vehicles had remotes that were canceling each other out.