This week's featured teapot racer "Bruiser" was built and operated by Rocky Sawyer and competed in the Royal Renninger Races at Renninger's Steampunk Industrial Show in Mount Dora, Florida on Oct. 15, 2016.
The workmanship on this racer was stunning!
So shiny!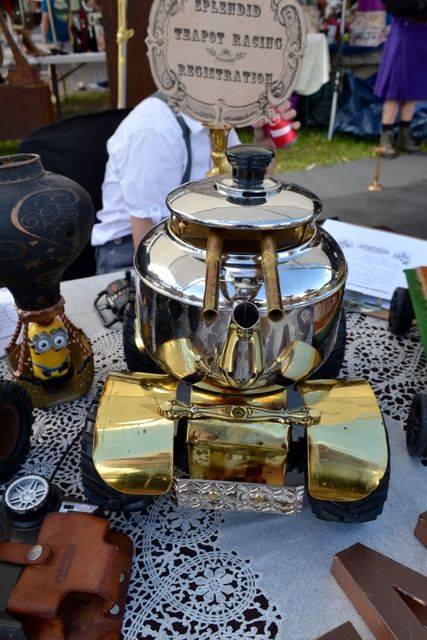 This was not "Bruiser's" first race. It had premiered earlier this year at Ancient City Con in Jacksonville, Florida.
Bribing the judges with custom-made judge's badges:
This large, armored teapot racer may look heavy, but it drove very well through the obstacle course. It steered through the candlestick slalom with no trouble at all and, even through it had some trouble on the Ramp of Doom, it did not require any manual assistance.
Rocky received extra points for the quality of his bribe and showmanship.
"Bruiser" completed the course in 1 minute, fifty-five seconds.
Save
Save