I have worked on scrapbooks for two of my children and purchased photos and supplies for the third child to work on her own scrapbook, but I have never had one that is just for me, until now. About a week ago, I decided it would be nice to have a scrapbook that just recorded the steampunk related costumes and projects I have made, and the steampunk events we have attended. This idea was hatched after realizing how many steampunk themed scrapbook supplies were currently available and seeing some examples of journals and scrapbooks that did not confine themselves to flat pages that could fit into plastic sleeves, but instead incorporated 3-dimentional elements into their pages.
THE PAPER: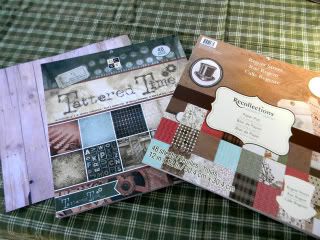 I found these paper "stacks" at Jo-Ann Fabrics and Michael's. They are listed as $19.99 a pack at both places, but I have yet to pay full price for any scrapbook supplies. Both stores frequently offer coupons for 40% to 50% off a single item. That's when to buy these pricey packs of paper.
The Regent Street paper pack from Recollections (sold at Michael's) contains some sewing themed pages, houndstooth fabric print, button print, old newspaper print, and these top hat designs: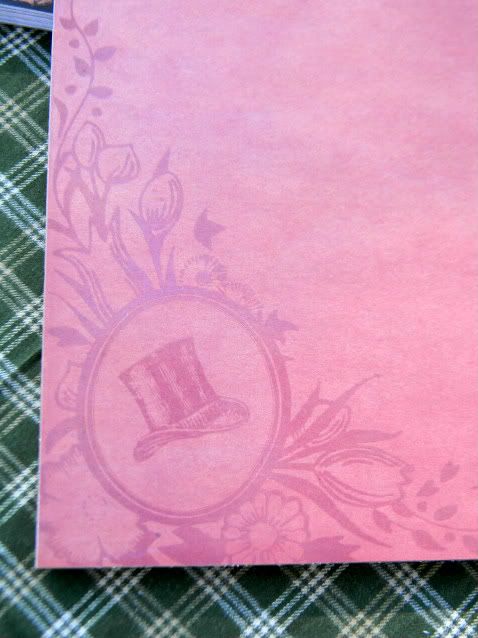 The Tattered Time paper has several gear designs, two type writer designs, vintage tickets, rulers, machines, dominos, and more.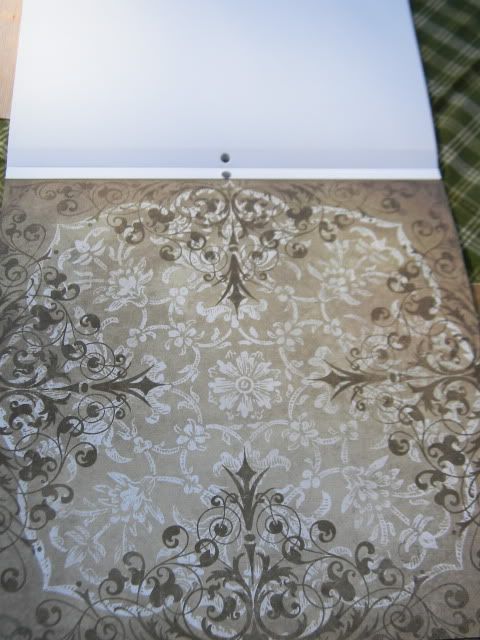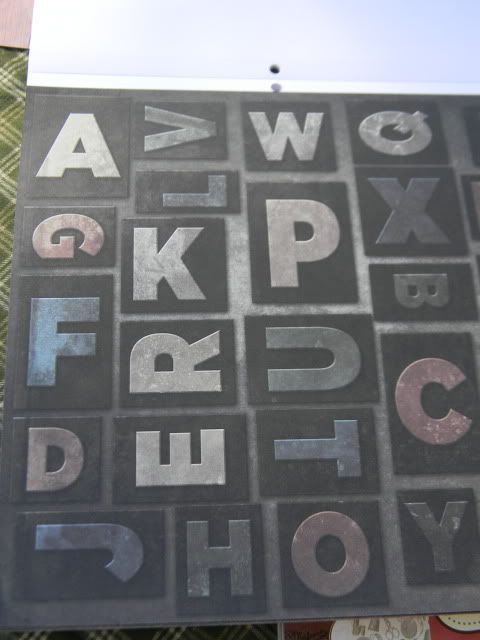 Individual pages that have wood print, bricks, metallics, or solid colors will also work well for a steampunk album.
THE PAGES:

Since I will not be covering the pages with plastic sleeves, I plan to add many interactive, moving, 3-D elements to the pages. I've only been working on this for a few days, but this is what I have so far: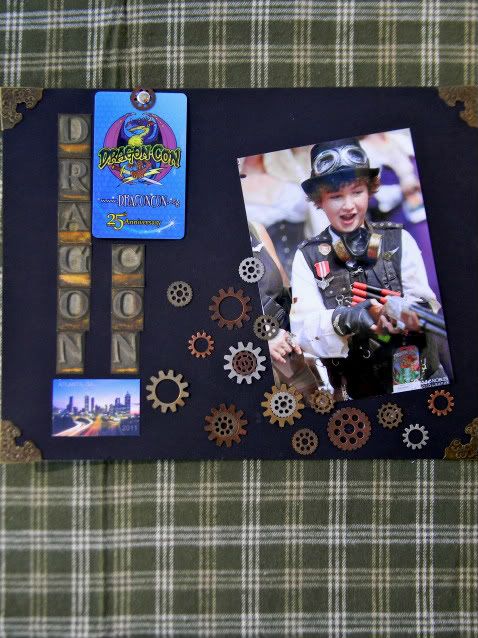 The outside of the Tesla Ranger page:
The saloon doors open to revel the pictures: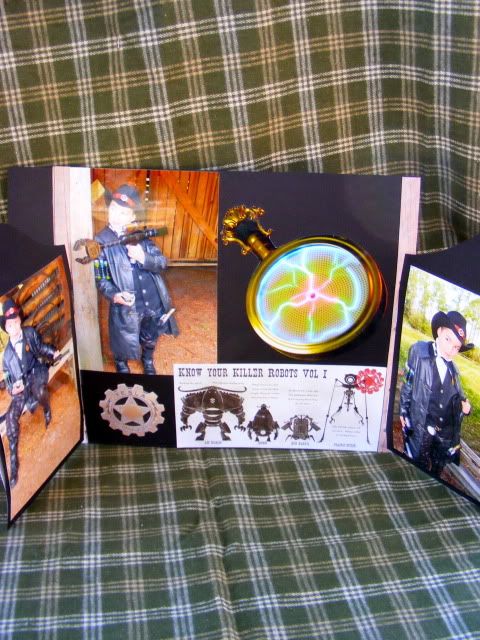 For the Tesla Ranger pages I used some of the artwork from the website of the originator of the Tesla Ranger concept,
Cheyenne Wright
.
The outside of the first page of this year's Christmas pictures:
It opens like a card to revel a pop-up picture of the tinsel tree from Blaze's room along with other Christmas decorations:
Page 2 of Christmas has the magnetic advent calendar, first a picture of the whole calendar, and then the individual boxes that I like best.