Yesterday, we met up with people from the Central Florida Steampunk Association for a full day of shopping in St. Augustine, the nation's oldest city.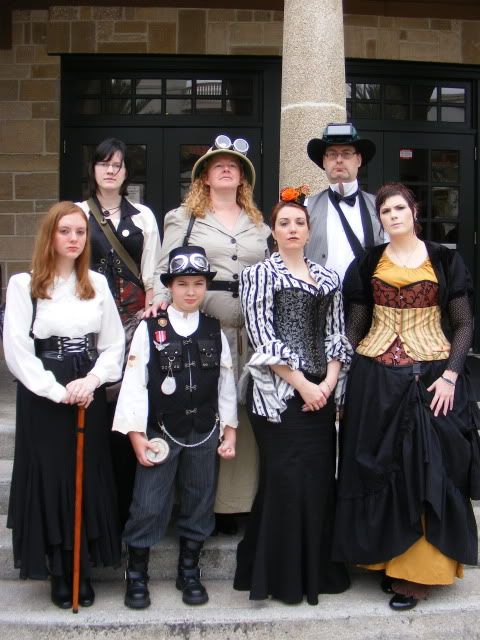 We started at the Visitors' Center at noon and made our way through the City Gates.
St. Augustine is one of those places that is so full of costumed re-enactors all year long, that people in historic-based costumes don't seem that out of place as they wander from shop to shop.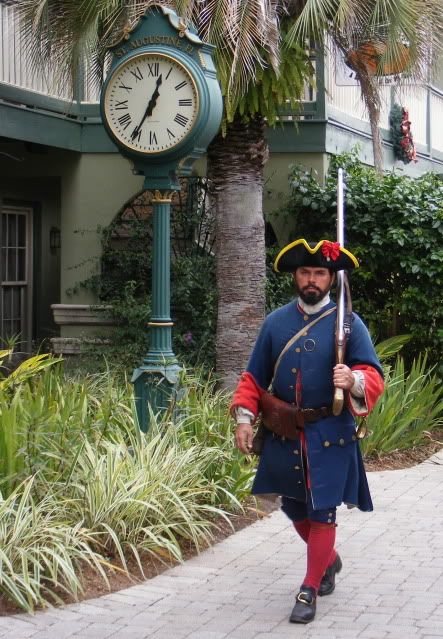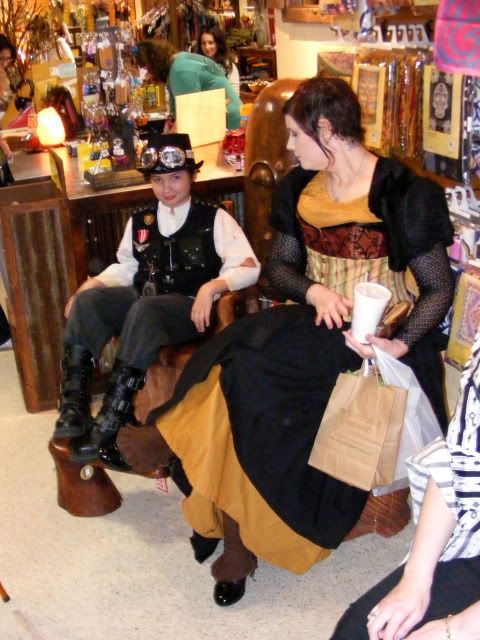 There were lots of fun shops to look in, a hat shop, a pirate store, handmade soaps, tea and spices, and vintage clothing were just a few we visited.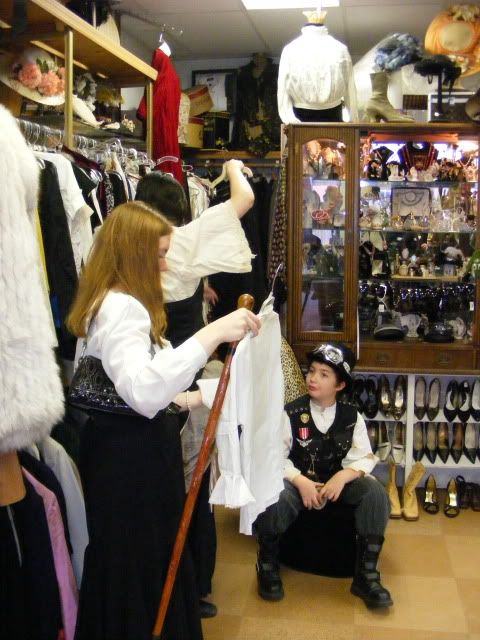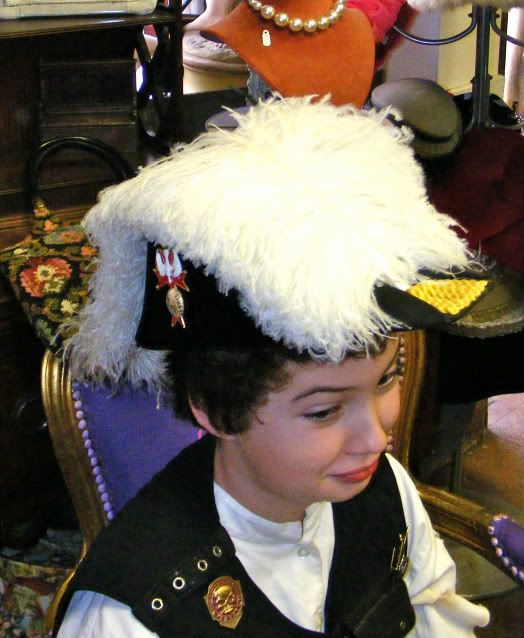 One of the things I really love about St. Augustine is the street venders and musicians, who make the shopping district so much more vibrant and colorful.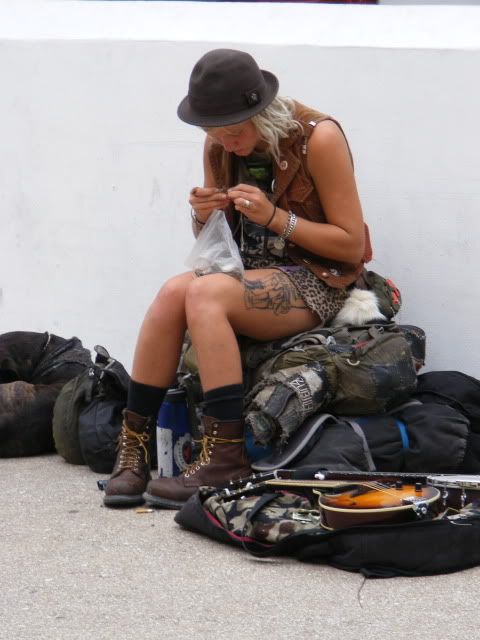 This man made some very clever, wrapped wire jewelry using computer circuit boards.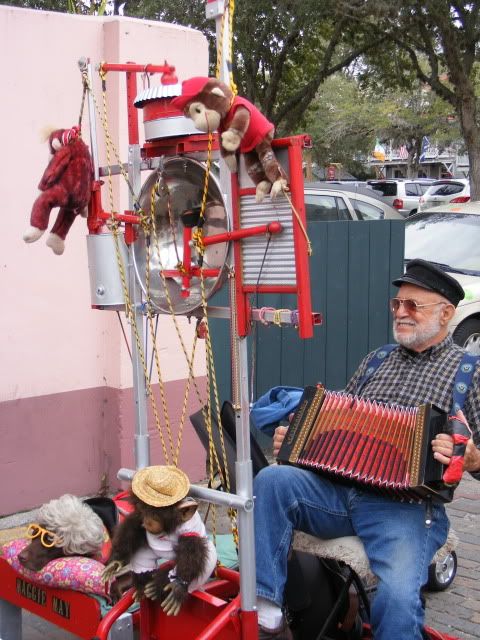 This very friendly one-man-band tried to get his dog, Maggie May, to sing for us.
Maggie May is the most patient, and lazy, dog you can imagine.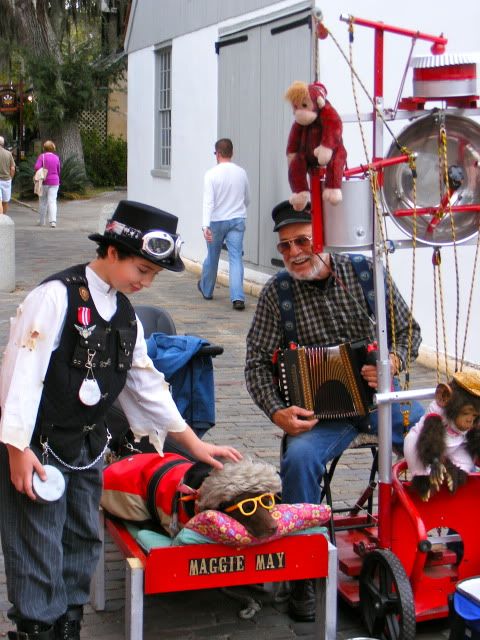 This group said that yesterday was the first time they had preformed together, but they were very entertaining.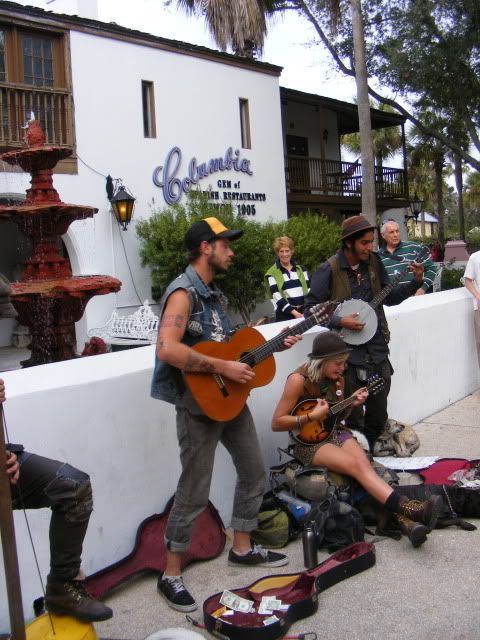 After we listened to one song, we were about to walk away, but we had to stay when they told us their next song was called "Trains and Dinosaurs".
We finished off our evening with a walking tour with
Ancient City Ghost Tours
.
Our tour guide, Shannon, was entertaining. Blaze is not actually the bravest person when it comes to scary stories, but Shannon's mixture of history, ghost stories, puns, and silly punch lines, had the audience groaning over the bad jokes, more than the gruesomeness (although there was some of that, too). It kept Blaze interested without scaring him too badly, until our last stop, where he insists something brushed against his leg.
Our final stop of the ghost tour was the old military hospital.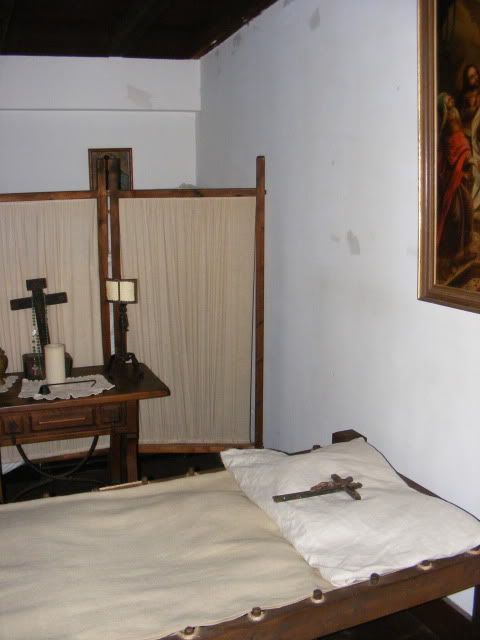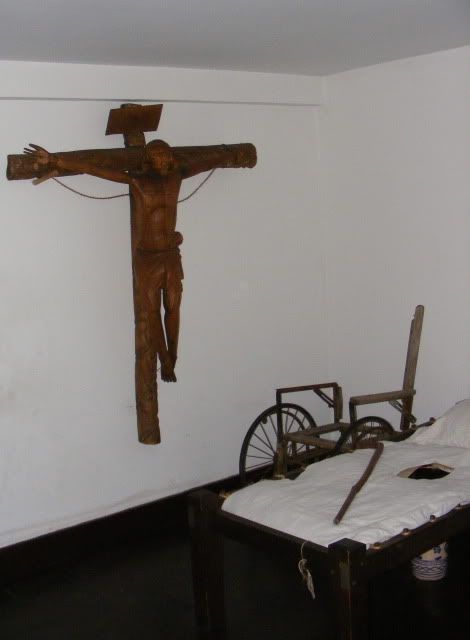 As we were leaving the ghost tour and walking across the park, we were stopped by a group of photographers and asked if we would all pose for pictures. There were many group photos taken, as we were used to help photographers learn how to take better photographs using artificial lighting. I have the card of one of the photographers and hope to see some of those pictures soon.