While we were in Jacksonville, Friday, I went scrapbook supply shopping at Hobby Lobby. I have found many items at the Michael's store here in Gainesville, but we don't have a Hobby Lobby and they really do have a larger selection.
My collection of supplies now includes stickers, chipboard, and metal embellishments.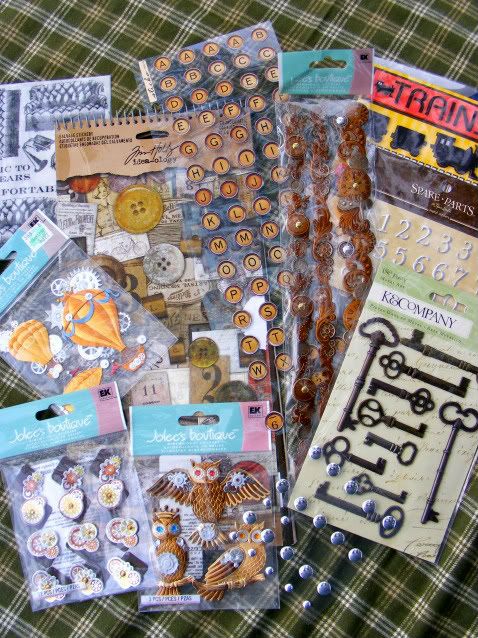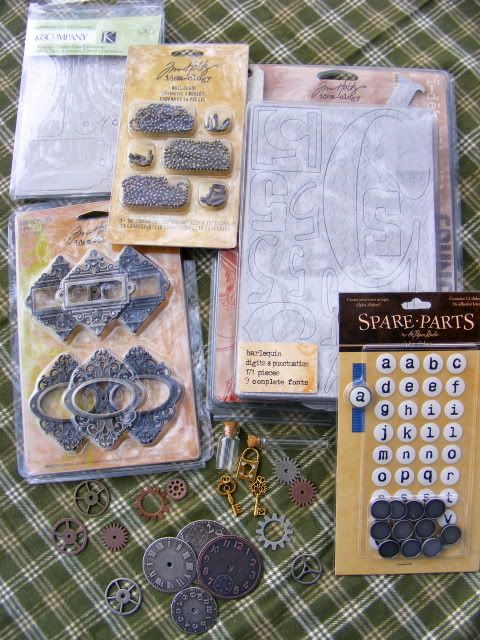 Designer,
Tim Holtz
makes a line of scrapbooking supplies that lend themselves very well to steampunk. Both of the craft stores and many on-line stores carry his products.
Sunday, I was back to work on the scrapbook ( it was the perfect sedentary occupation, since my feet still hurt from a full day of wearing pointy-toed Victorian boots all day Saturday).
A sheet of 12' X 12' paper, when cut down to notebook paper size, left a strip of left over paper exactly the right size to make this pocket to hold a bundle of pictures.
Even though I chose to make an eight and a half by eleven-inch scrapbook, I still want to fit in quite a few pictures, so I've been finding ways to layer them. The bundle in the pocket is one way, this is another:
Yet another: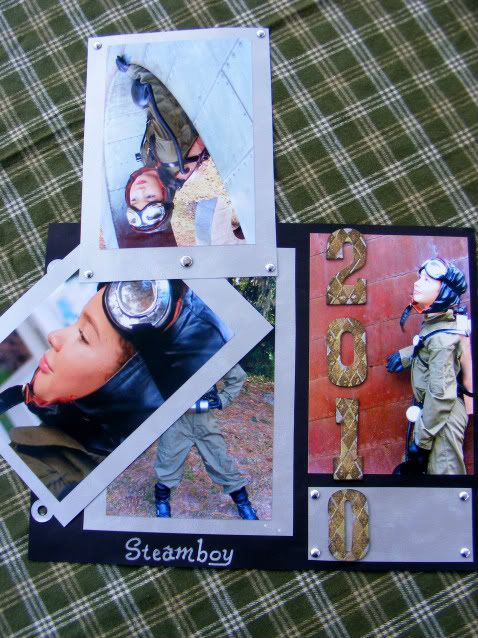 This is the introductory page I did for Blaze's 10th birthday party pictures. There is only one photo on this page, but I hope to fit more onto the next.
Daylina Miller of Tampa Steampunk
sent me this amazing link to steampunk scrapbook pages, many of which list the sources of the materials used in creating them:
http://www.scrapbook.com/gallery/?type=searchwords&s=steampunk