I feel sort of like Scarlett O'Hara, making my clothes from the curtains.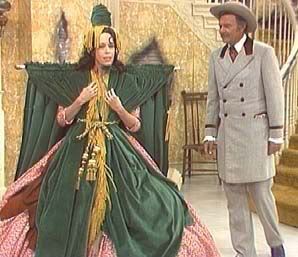 (Carol Burnett in "Went With the Wind")
My new tie-on bustle started life as two window valances I found at the Haven Hospice Resale Store.
I didn't need to do anything to the smaller valance, other than thread a wide ribbon through the casing meant for the curtain rod.
I cut the larger valance, so it was the same length as the the shorter one and folded over enough fabric to give the bustle a nice layered look. I was also able to turn that folded fabric into hidden pockets, under the bottom ruffle.
I've always complained that women's clothes do not have enough pockets. This takes care of that.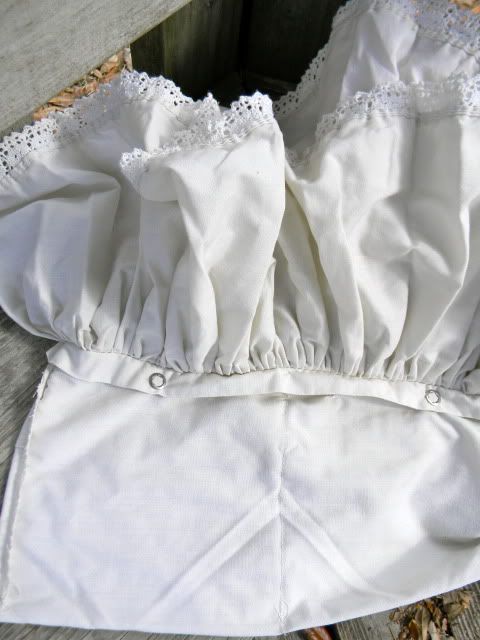 I added a snap to each pocket.
I found the card of snaps in a draw of my grandmother's old treadle sewing machine. They had cost her 29 cents in 1962, but she had only used one.
Then the two layers were sewn together.
The finished bustle: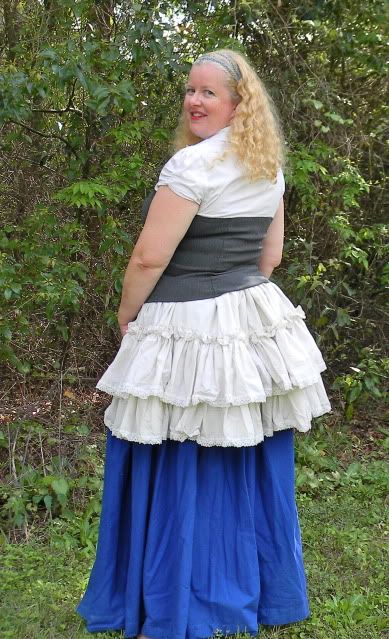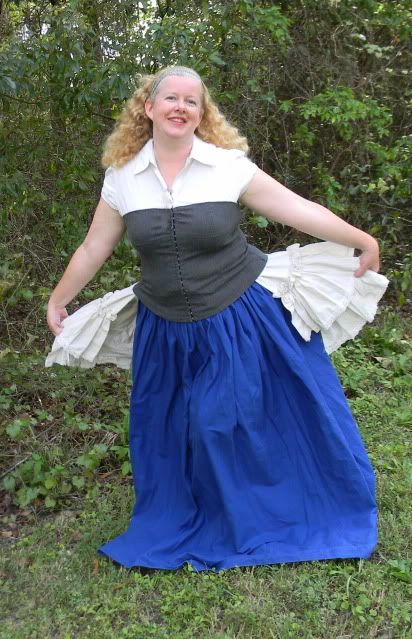 If it gets cold, the bustle can also be used as a cape.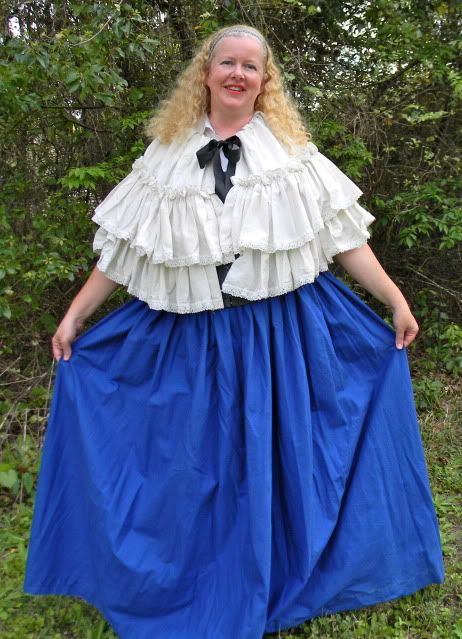 This project did have left-overs. There is a good size piece of the longer valance that I didn't use, so I'm trying to decide what I can make out of it.