My oldest daughter will be turning 24 on June 10th. Even though that is still three days from now, I am posting her birthday blog post now, because I know she has already opened the package we sent her.
So, Ula, I found the perfect birthday song for you on YouTube:
Blaze made a card.
We've been reading the Harry Potter books, so Blaze based his birthday card design on the "Monster Book of Monsters".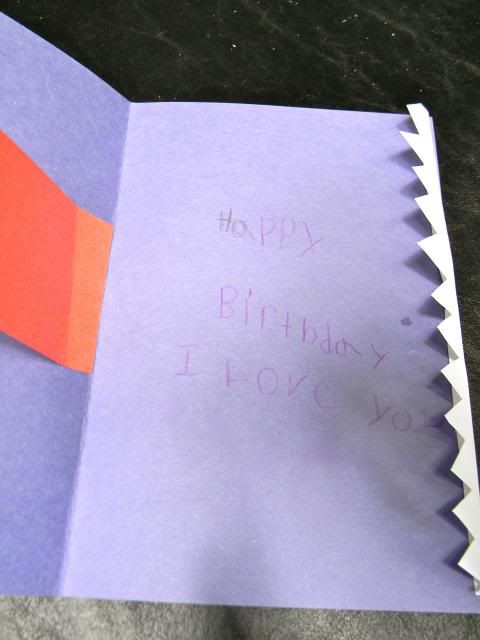 I sent her a T-shirt:
and a check, which almost fell into the wrong hands.
The reason that Ula opened her birthday package already, is because someone tried to steal it, but was scared away in the middle of opening it and dropped it in the driveway. I'm very grateful to whoever frightened the thief away.
I made a new video retrospective of Ula's life, for her birthday, using what she claims is "the song I will use for my campaign for world domination."