Blaze and I really enjoyed going to
Dragon*Con
two years ago (DH, not so much, since big crowds bother him). If you have never heard of Dragon*Con before, it is a HUGE convention, covering just about every topic in popular culture. It's held every Labor Day weekend in Atlanta, Georgia.
The crowds in just one of the five host hotels in 2011: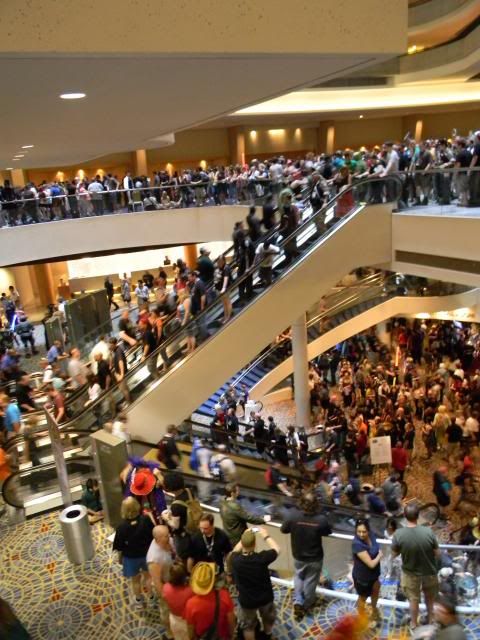 We weren't able to go last year, because we had just moved to Tallahassee and didn't have any money to spare. This year, however, we will be attending. We have tickets and hotel reservations, now we just need to choose and complete costumes. DH is working on a costume for the first time. He plans to be Indiana Jones.
Blaze and I are sorting through our steampunk clothes and choosing what to wear each day of the con.
I've been doing a little repair work on the Ghost of Christmas Past costume, so that I can wear that one day of the con.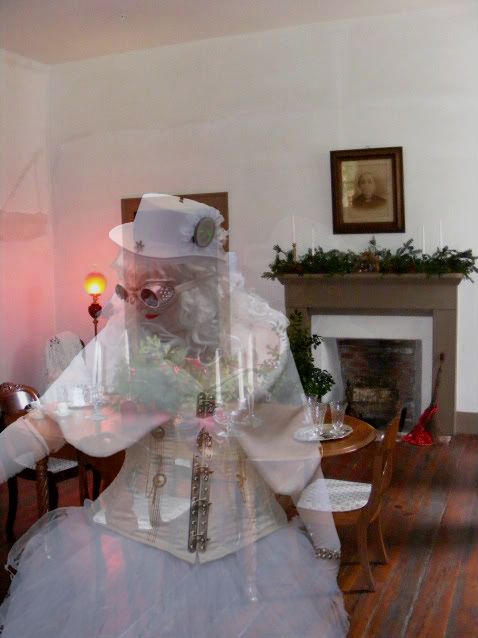 I am adding a Sam Brown belt to my adventurer's outfit.
I have already added a
teacup holster
, a fan holster, and a little box (the latter two items, purchased at the Hoggetowne Medieval Faire) to the belt and I plan to add more things before the con.
We're taking the Tesla Ranger costume for one day, since it was created after our last Dragon*Con.
We've also been working on a new inventor's costume for Blaze. Even the little girl I babysit for has been helping out with costume creation (if you want something to look old and battered, let a toddler bang on it with a hammer).
Here are some of the kinds of things we have to look forward to at Dragon*Con (these are pictures I don't think I put into any of my blog posts about the con two years ago).
Awesome steampunk costumes: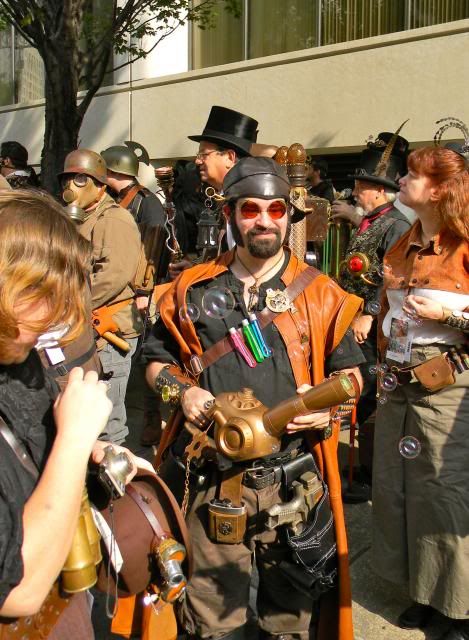 fantastic concerts,
and panels for some of our favorite t.v. shows and movies.
The "Being Human" panel:
The "Walking Dead" panel: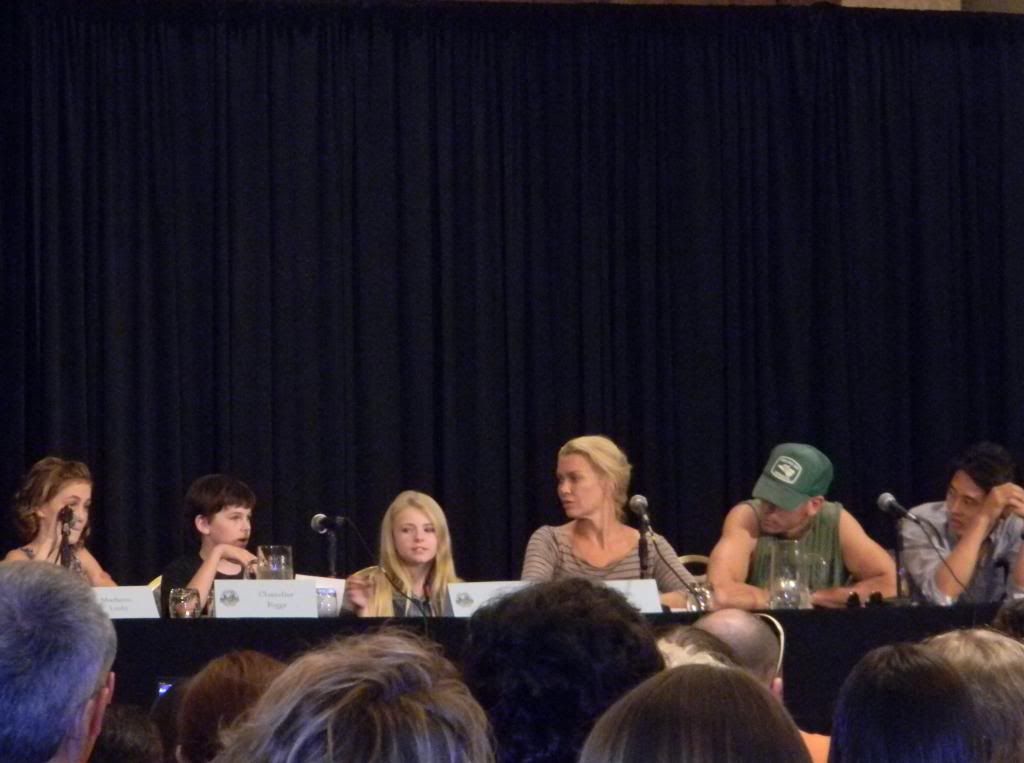 More of the pictures I took two years ago can be seen in the following posts:
http://overthecrescentmoon.blogspot.com/2011/09/steampunk-at-dragoncon-parade.html
http://overthecrescentmoon.blogspot.com/2011/09/more-dragoncon-steampunk-2011.html
http://overthecrescentmoon.blogspot.com/2011/09/other-costumes-of-dragoncon-2011.html