The Tallahassee Homeschool Group has an outing to
Wakulla Springs State Park
every other Thursday from June through August. Today was our first time going (two weeks ago the event was cancelled due to the first tropical storm of the season). It started out with Ryan Means presenting a very hands-on and engaging talk about prehistoric mega-fauna that lived in the Wakulla area.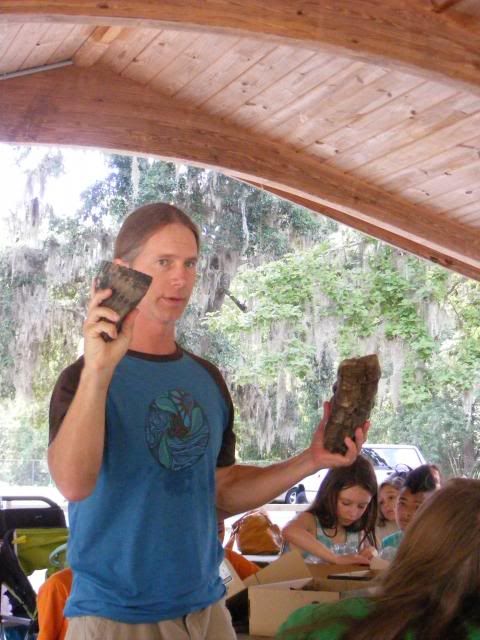 After the talk, we were all free to explore the park on our own. For most of the kids that meant going swimming in the Spring.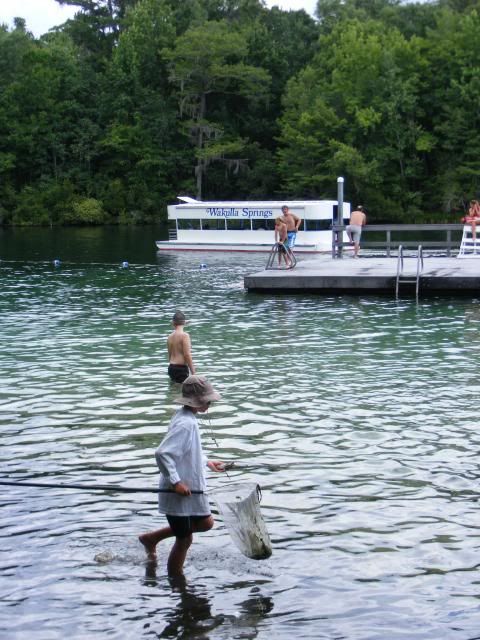 After an hour of swimming, we went on the boat tour. The boats are a great way to see wildlife close up. We saw many birds and fish, several alligators and two manatees. The tour guide also pointed out sites that people may have seen on the silver screen. Wakulla Springs was the location for two Johnny Weismuller Tarzan movies (1941's "Tarzan's Secret Treasure" and "Tarzan's New York Adventure") and the 1954 "The Creature from the Black Lagoon".
Then we were back to swimming for a little while before it started storming.