This event was two competitions, a fashion duel and a tea duel.
By-the-way, it was not held at dawn (the only way that anyone at DragonCon ever sees dawn, is if they are still up from the night before), but at 4:00 p.m. Friday.
The MC for the event was Professor Elemental, who was really excellent at this job. He explained things clearly, was funny, and regaled us with songs whenever there was a lull in the competitions.
Here he is introducing the fashion duel: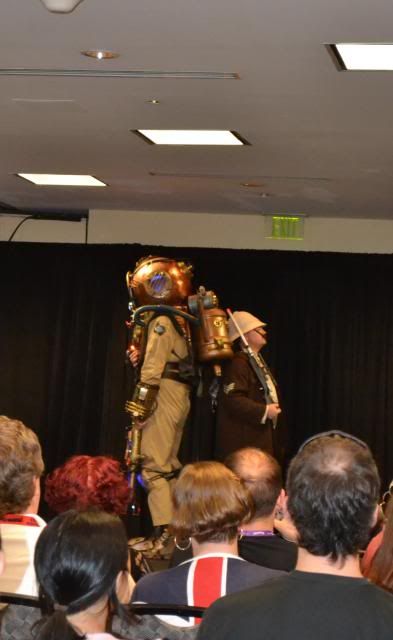 A musical interlude with lots of audience participation:
I signed up to participate in the second half of the event, the tea duel.
The Professor demonstrates tea dueling:
Before the tea duel, there were three women who I would consider to be my friends, even though we have only interacted online and never met in real life. Now there are only two, because I was able to meet one of them at the tea duel.
This lovely lady and I have been following each other's blogs for many years:
We not only had a chance to speak in person for the first time, but she was also the person that I completed against.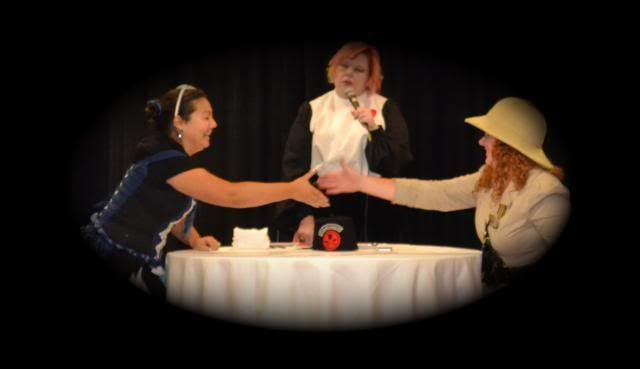 Choosing our cookies:
Dip: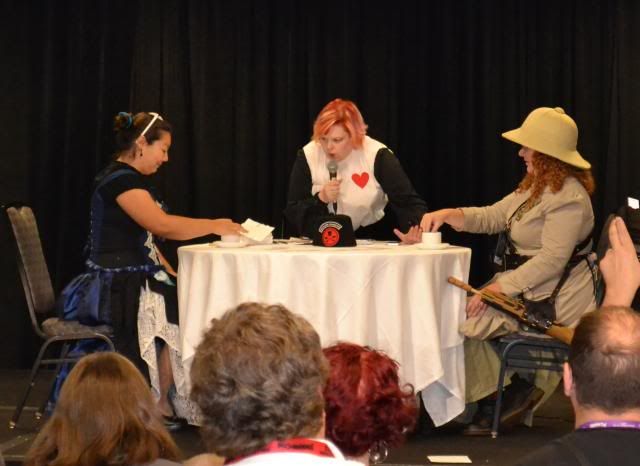 hold:
Then, I dropped a soggy cookie down my shirtfront.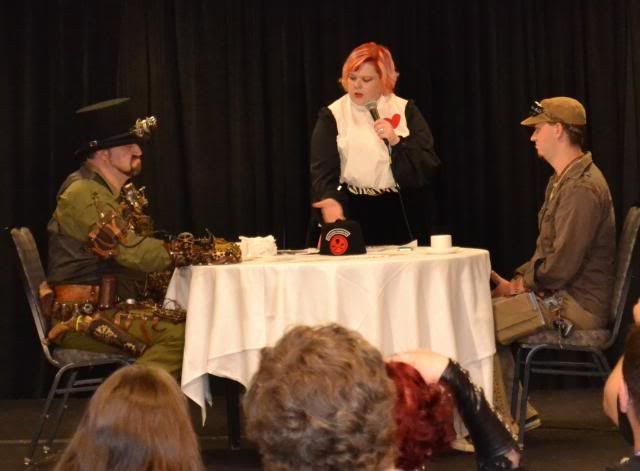 The winners of the first round, went on to a second round, and so forth.
Finally, only two remained and a winner was declared.
For more information about tea dueling, check out the American Tea Dueling Society on Facebook:
https://www.facebook.com/americanteaduelling