I have been doing a poor job of keeping this blog up-to-date, but a very good job of keeping busy.
This past Saturday we took Blaze and the 3 year old I babysit for to the
National High Magnetic Field Laboratory
for an open house. It was a great science field trip because there were so many fun, hands-on demonstrations for the children.
The whirly gigs were a lot of fun, even though sometimes they headed towards the heads of parents, instead of through the hoops they were supposed to go through.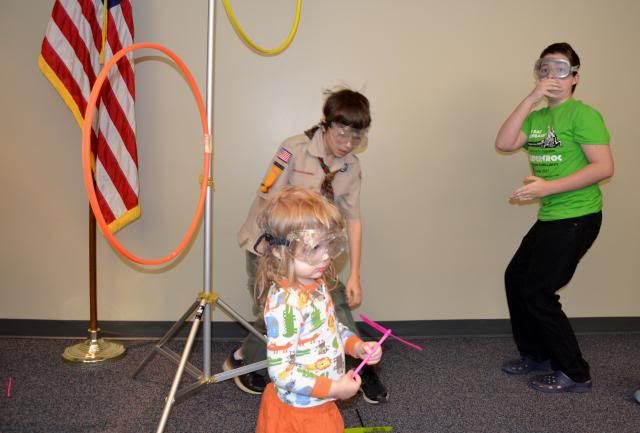 She didn't understand the magnetic part, but she sure liked the shaking out the metal filings part.