I was once told by someone who did not live in Florida, that steampunk wouldn't work well in Florida, because it was too hot here to wear elaborate costumes. This is not the case at all, we just schedule our events differently. There are more outings during the late autumn, winter, and early spring. Also, there are some beautiful places for indoor events (this is the state where air conditioning was invented).
Florida has a very vibrant steampunk community. Steampunk has brought people together from all over the state, into a big, extended family, where everyone can interpret the concept of steampunk their own way, feel acceptance, and share their talents. The community includes small children, retirees, and everybody in-between. Among our active members are artists, writers, filmmakers, leather workers, seamstresses, make-up artists, metal workers, photographers, prop makers, and musicians (such as the band, The Cog is Dead, from DeLand, Florida). Many of these people share their talents with the rest of us through convention panels and small classes.
Without further ado, Let me show you what Florida steampunk looks like.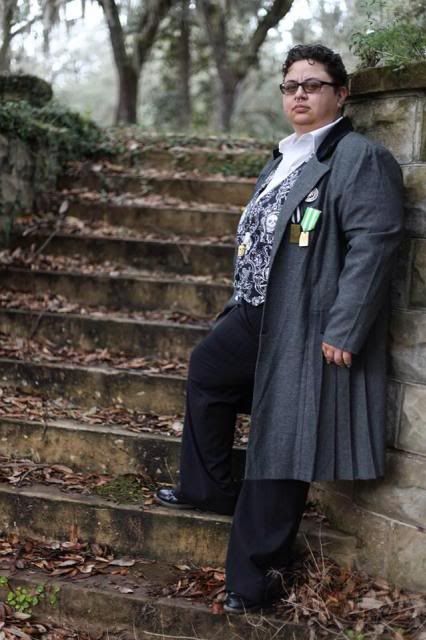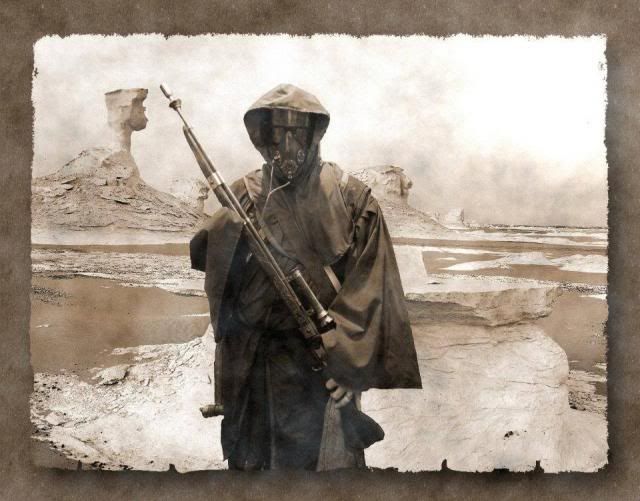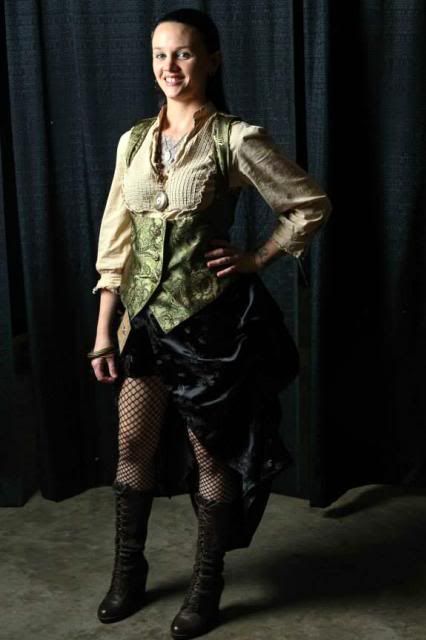 (photo by John Pena)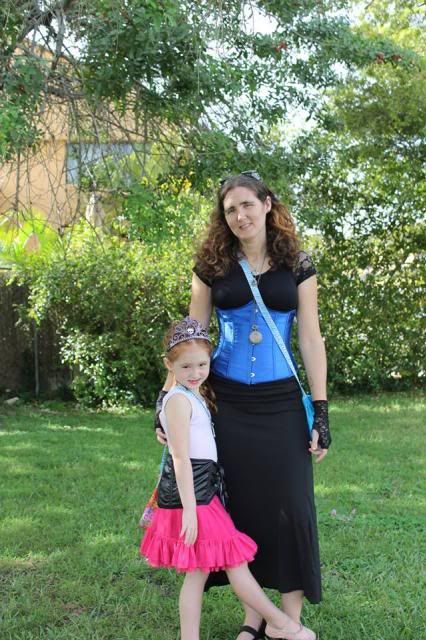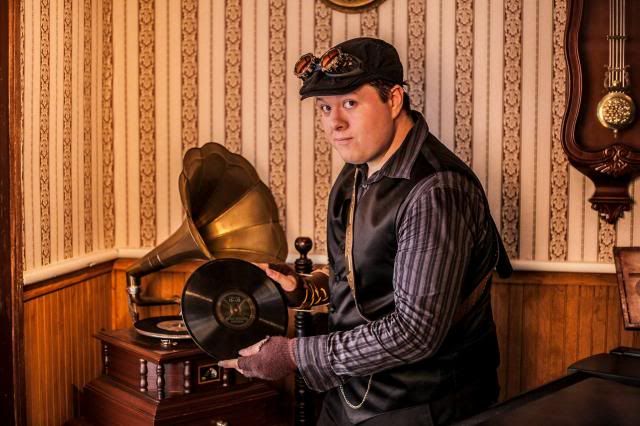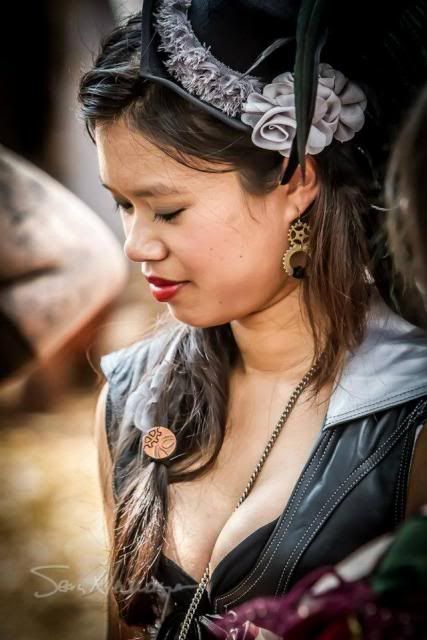 (the above picture was taken by
Sean Neumayer)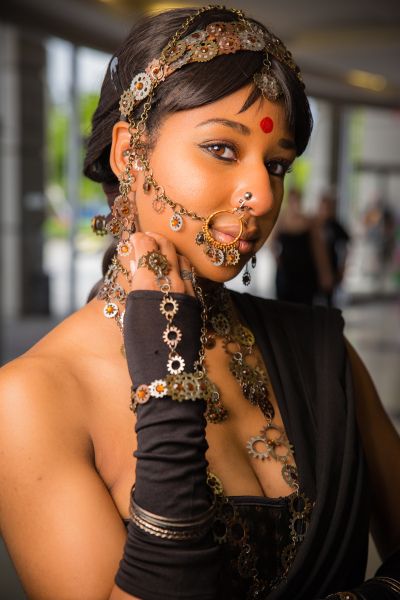 (
photo by Andrew Williams)
(photo by Ken Smits)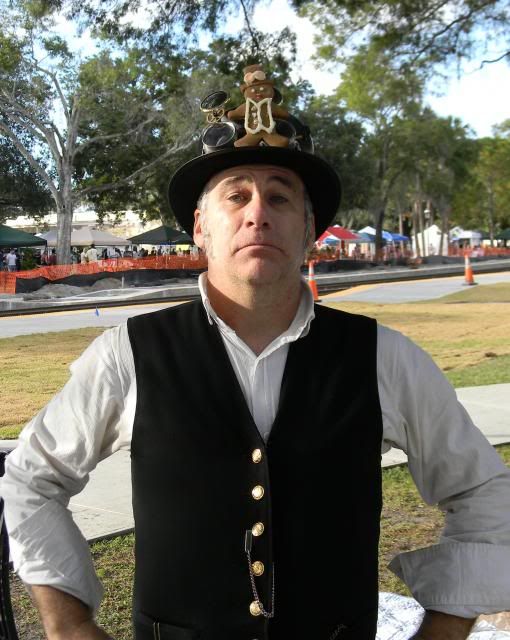 (photo by John Pena)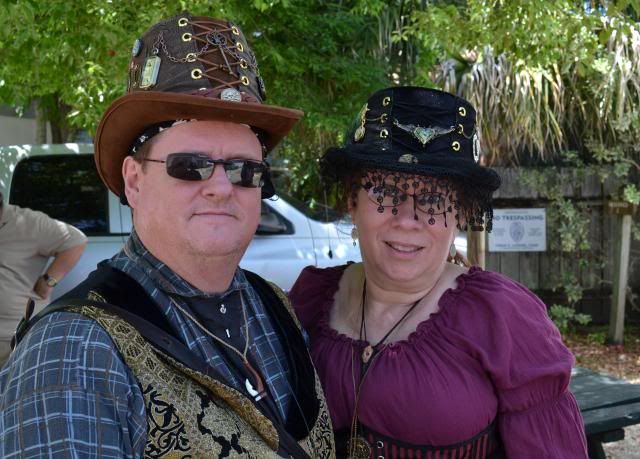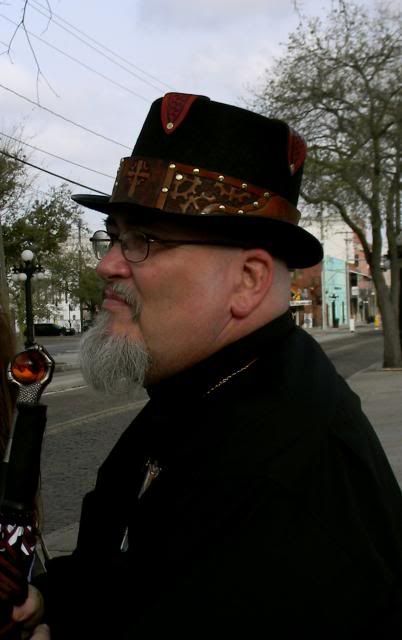 (photo by John Pena)
(photo by Ken Smits)
(photo by Ken Smits)
(photo by Tim Baker)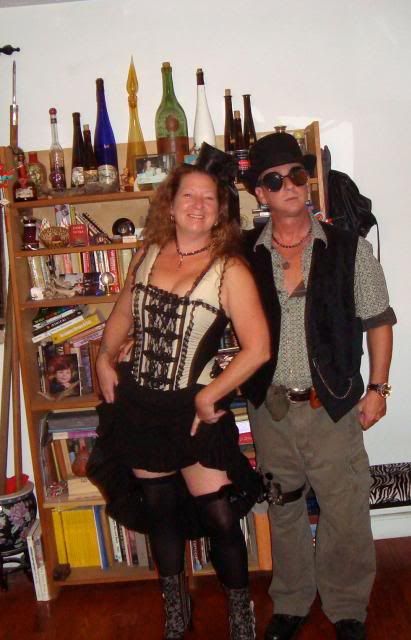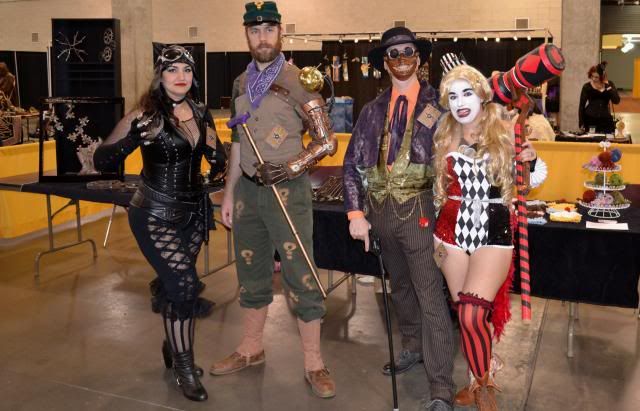 (photo by Ken Smits)
(photo by Ken Smits)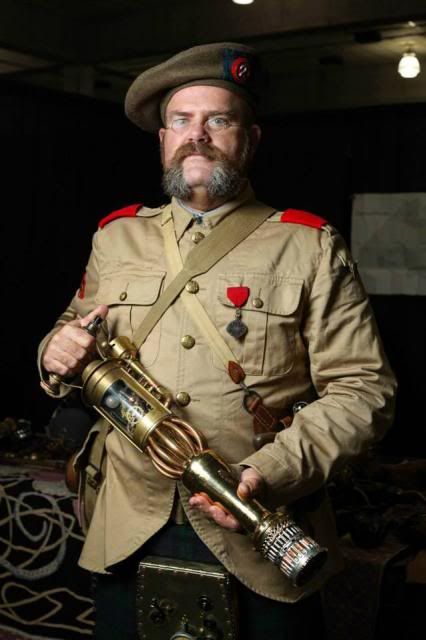 (photo by John Pena)
(photo by Curtis Frey)
For more information about steampunk in Florida, please check out the following groups:
In the Orlando area:
https://www.facebook.com/groups/CFSteampunks/
In East Central Florida:
https://www.facebook.com/groups/IRLSteampunkConsortium/
In the Jacksonville area:
https://www.facebook.com/groups/54807605258/
In the Tampa area:
https://www.facebook.com/groups/TampaBaySteampunkSociety/
In the Tallahassee area:
https://www.facebook.com/groups/362389590506821/