Blaze dressed as the Tesla Ranger to visit the Bookshelf on S. Monroe St. in Tallahassee this morning. Free comic book day was a big deal there, with super heroes out in front of the store and customers packing the inside.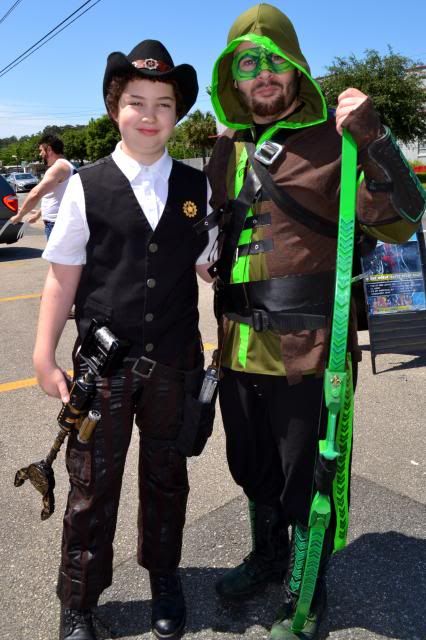 After lunch, we took the toddler with and went to two more comic book stores, Fall Out Comics on Apalachee Parkway and Cosmic Cat Comics in Railroad Square.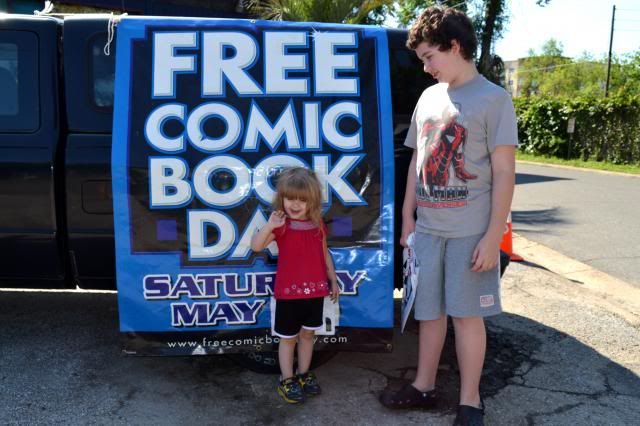 This is the combined haul of both children today:
I purchased one comic book for Blaze, all the rest were free.
This was a really good way to get new people into these stores, because I had never entered any of these stores before today. I will definitely be going back to The Bookshelf, because it has turned out to be more than a comic book store. It's actually a well-stocked used bookstore that just happens to also have a nice comic book section.