Part two of our Memorial Day road trip, was traveling to Apalachicola

to visit the John Gorrie Museum.
I just learned about Doctor Gorrie's work while we were touring Flagler College a couple weeks ago and when I saw that there was a museum and monument dedicated to him, I knew we had to go.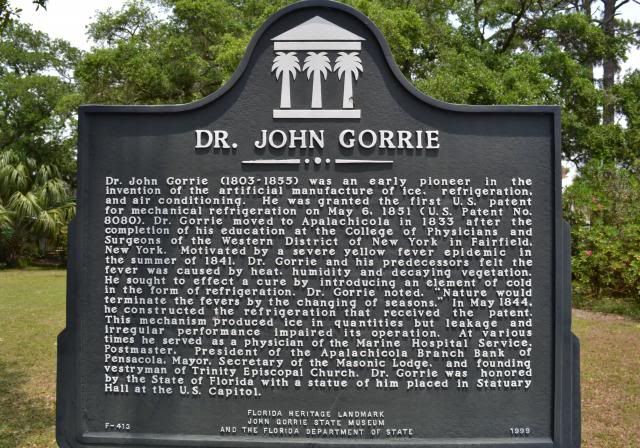 It's a very small museum, just a single room, with displays along the walls and a 3/4-size model of the first ice machine in the middle. It is well put together, though. When the ranger asked us if we had any questions, I couldn't think of any, since everything was so self explanatory. I later regretted that I hadn't thought of anything to ask him, because we were the only visitors at that time and he must have been bored.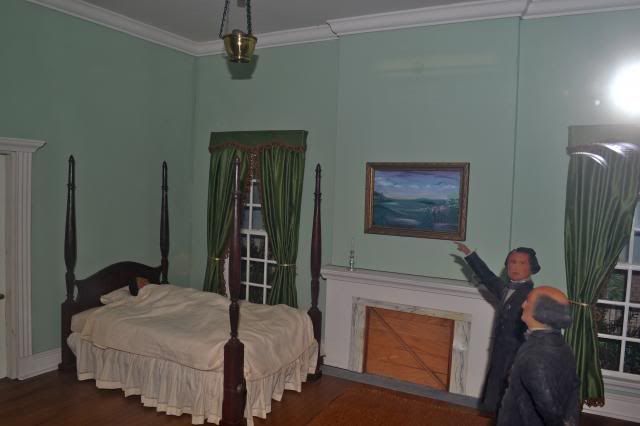 All hail the inventor of the ice machine and air conditioning!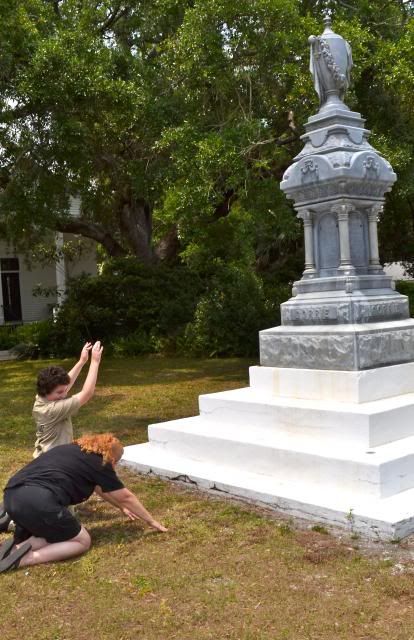 We ate a picnic lunch at one of the tables outside the Gorrie Museum and then went for a walk around the old-fashion downtown/ waterfront area Apalachicola.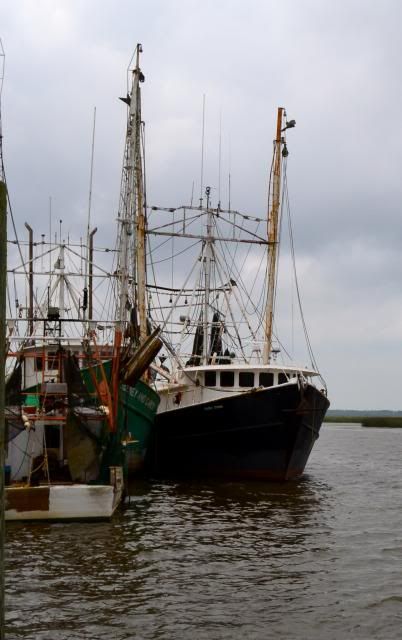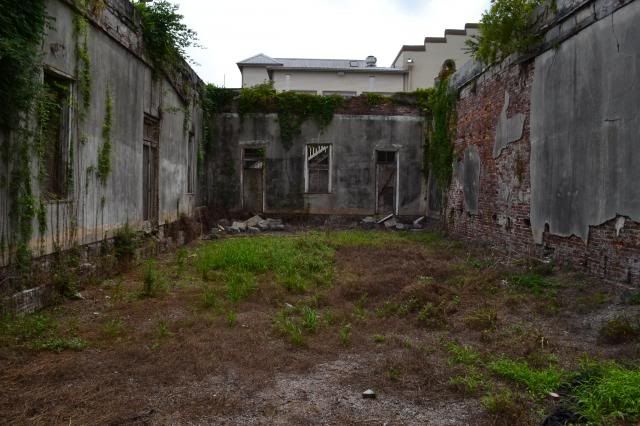 There are some fun, quirky stores to wander through.
And, after wandering around in 95 degree heat, there is an air conditioned soda fountain.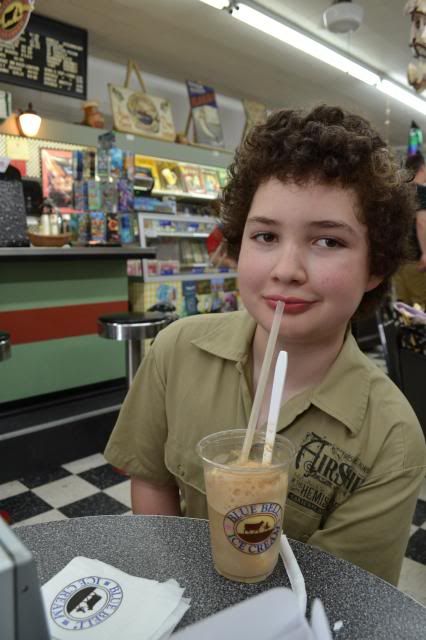 This still left time for us to stop at a beach on the way home.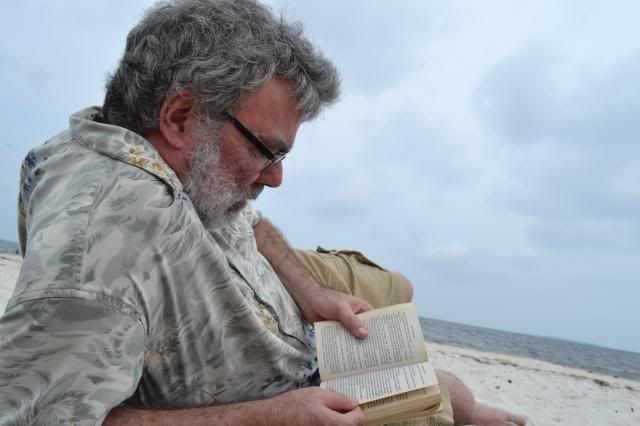 Even the stop at the beach turned out to be educational. I saw a man holding up what I though was a large snake skin to show his family. He dropped it onto the sand as they left and I went over to have a closer look. It wasn't a snake skin, but I had no idea what it was, so I took this picture and posted it to Facebook last night.
My friend Andi has now informed me that it is whelk egg cases:
http://matthewwills.com/2011/05/17/whelk-egg-cases/