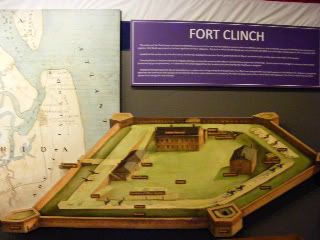 Yesterday, we took a field trip to
Fort Clinch
, a Civil War era fort neat Fernandina, Florida.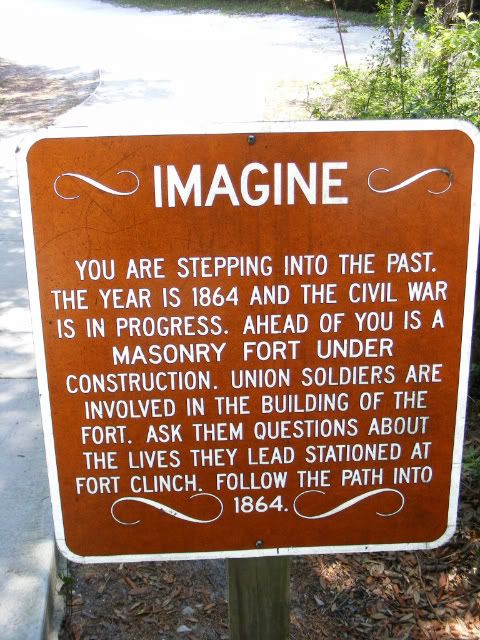 Blaze had been playing with this head-lamp flashlight in DH's room at the plantation before we left in the morning, and insisted he needed to take it with us. I thought it was silly to wear it during a bright, sunny day, but it turned out that there were plenty of dark passageways at the fort, where he could play with the light.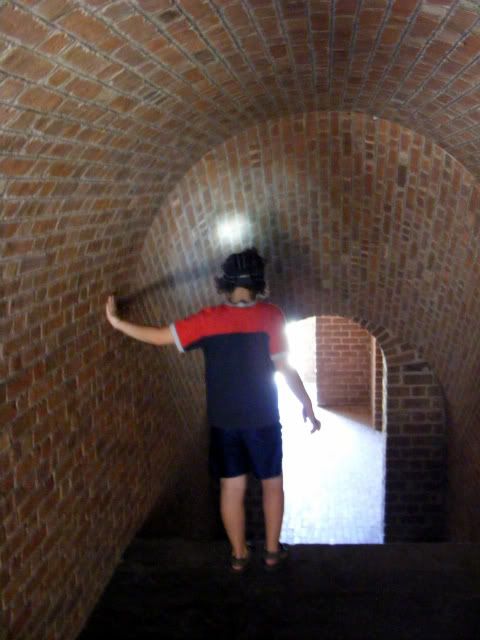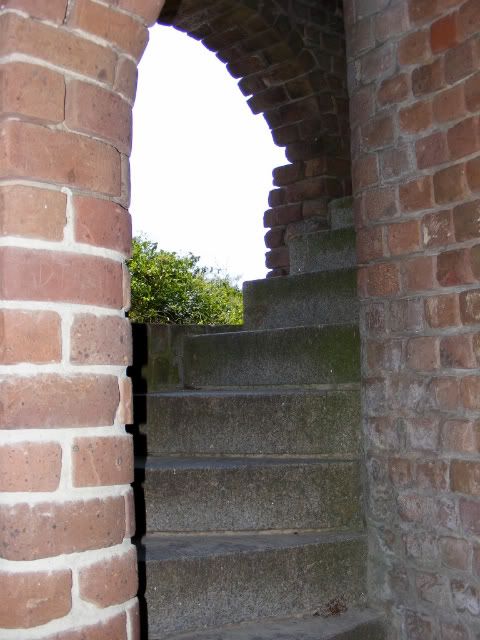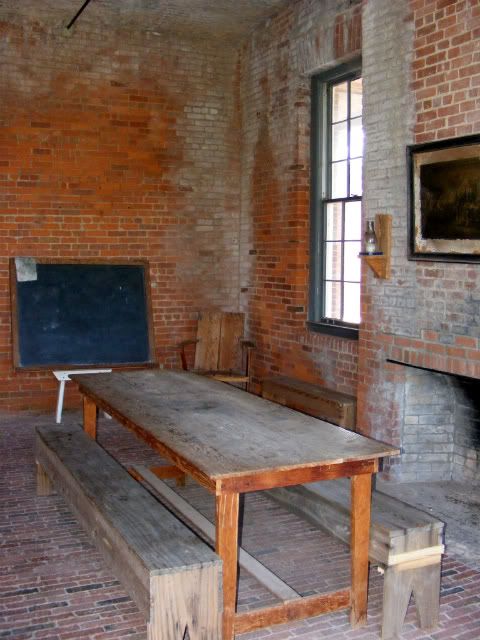 The laundry: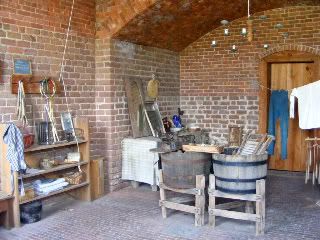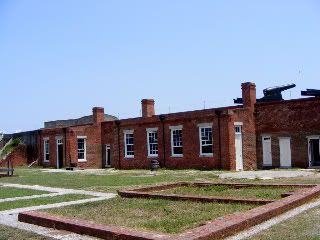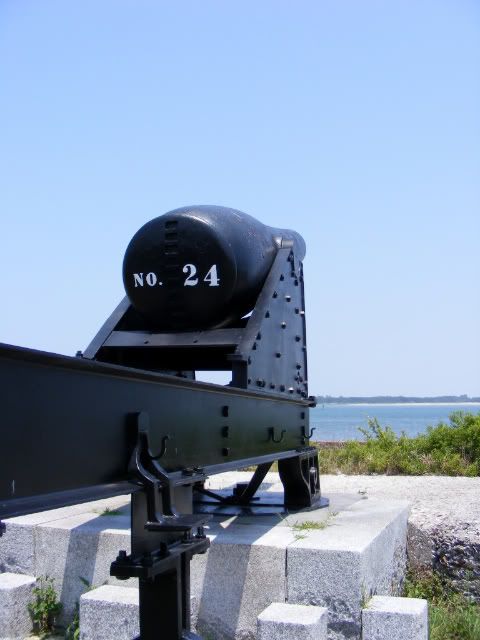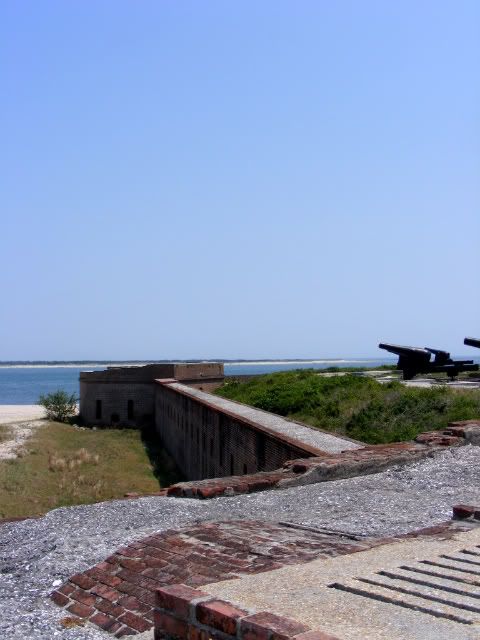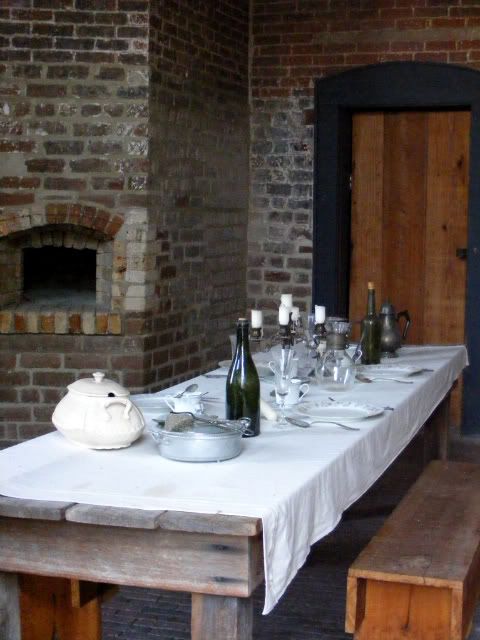 A costumed interpreter explained about fort life and then wrote Blaze a pass so he could leave.