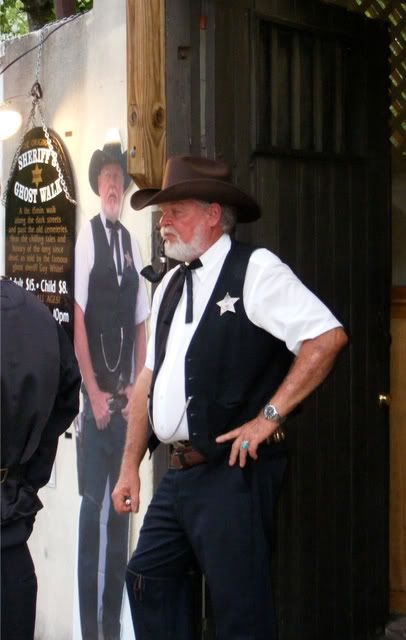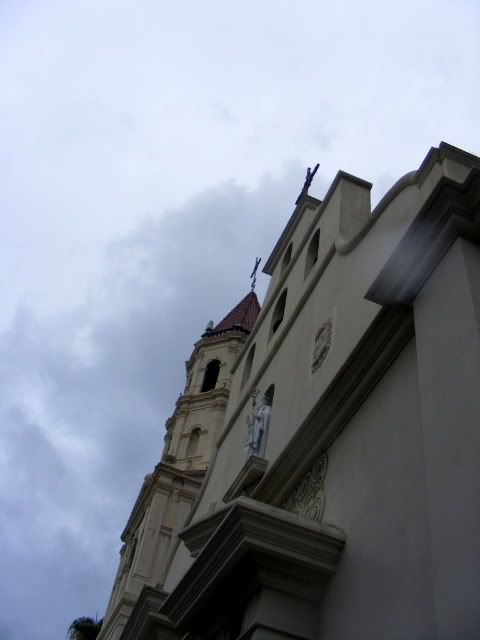 A secret Garden
Dusk on Sunday, the most deserted I have ever seen St. George Street.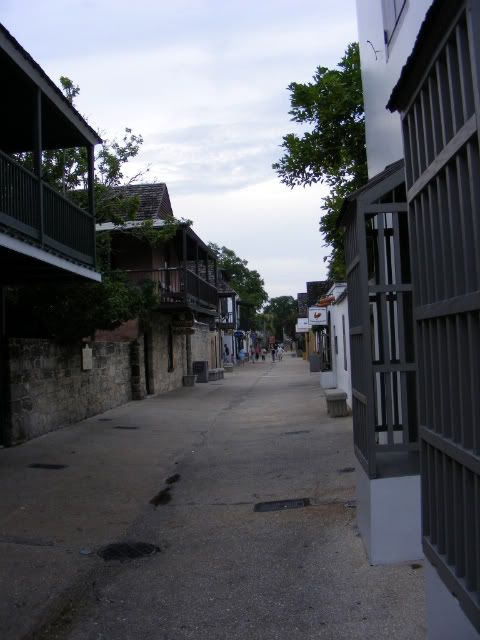 Flaggler College: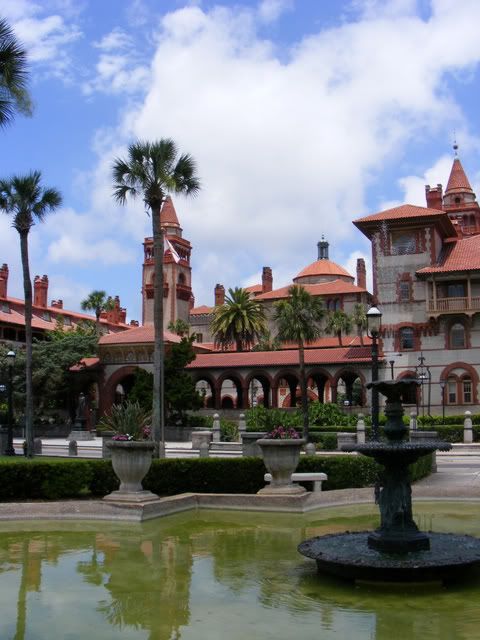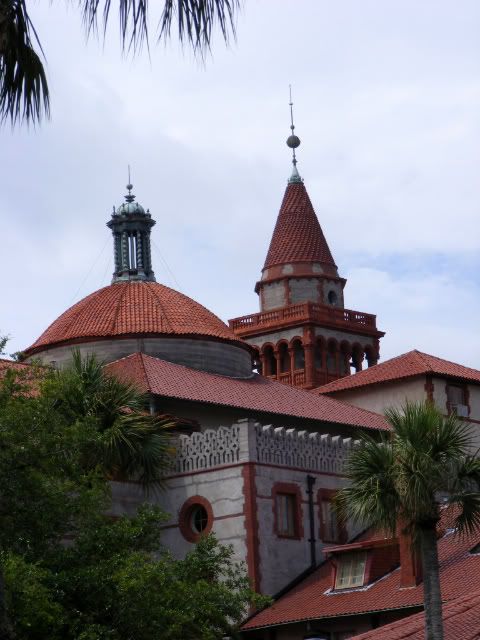 The Lightner Museum
: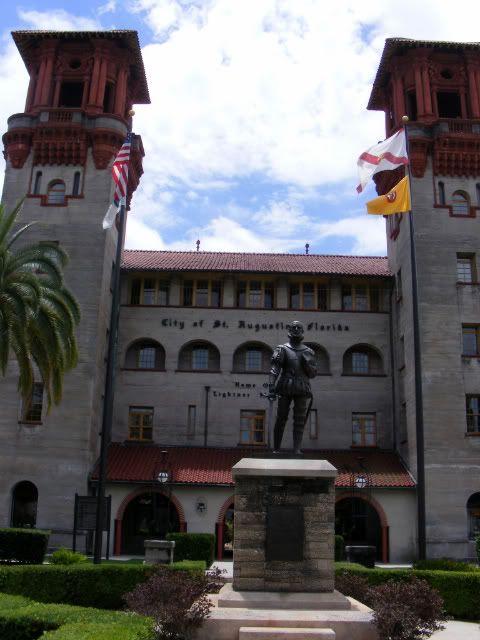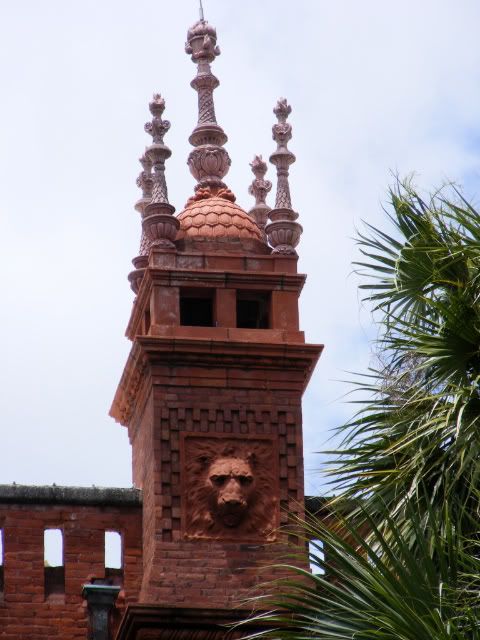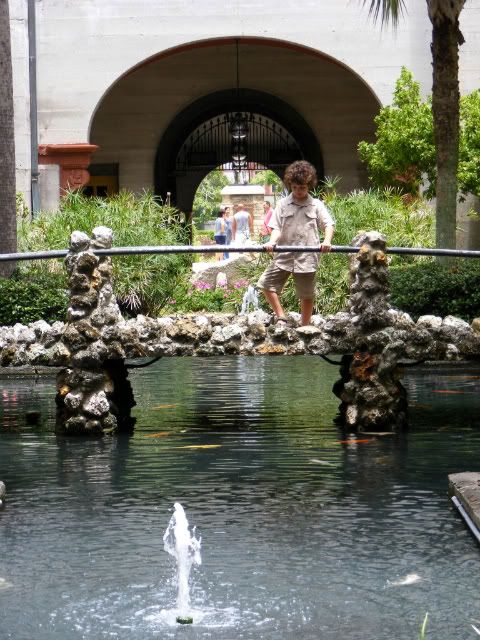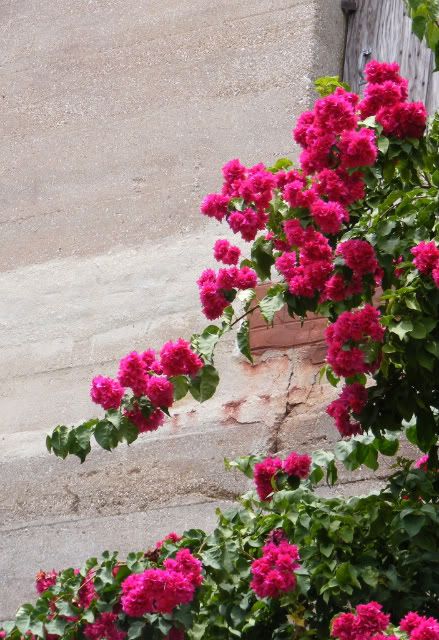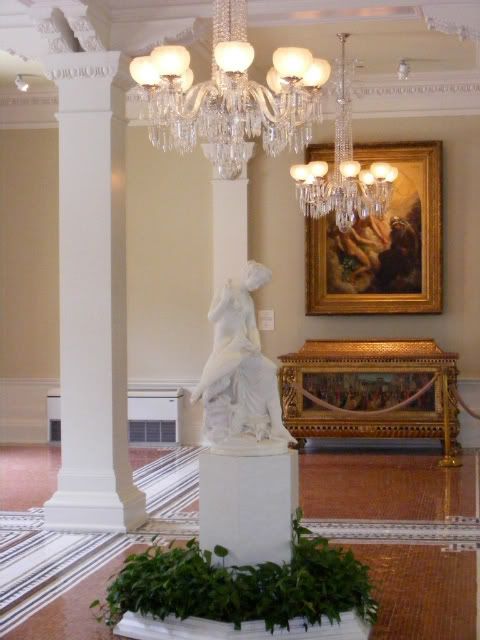 There are so many wonderful places to eat in St. Augustine, that we will probably never try them all, but we did try three really excellent places this weekend.
Athena Greek Restaurant serves wonderful breakfast food until 2 p.m.on Sundays.
For lunch on Monday, we went to the very small, but very wonderful Casa Maya. They make their own guacamole and the Mayan soup is fantastic.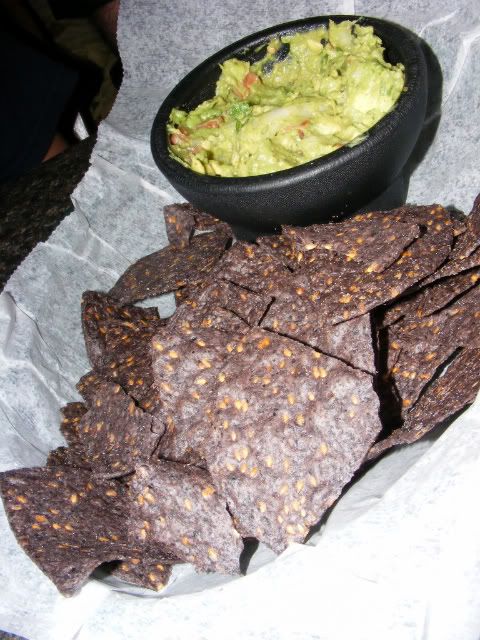 For desert, we had popsicles made with real fruit and spices from the new gourmet popsicle shop that just opened 4 days ago, next door to the Casa Maya.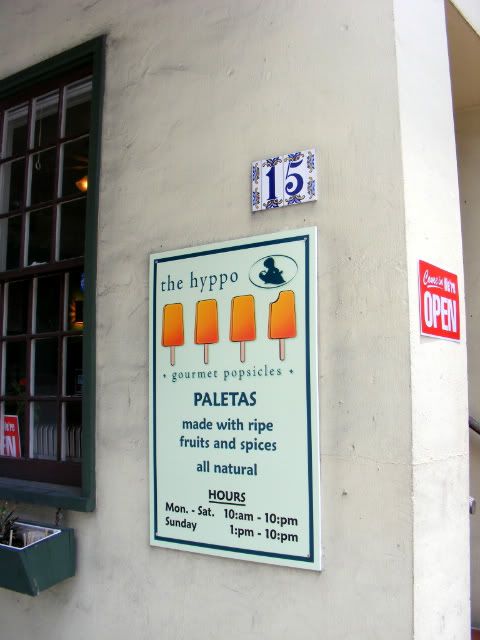 It rained off and on all weekend, so Blaze got a new umbrella from one of the many pirate stores,
but in St. Augustine they know how to deal with pirates.