There was a really nice turn out for Public Archeology Day. Blaze and I showed up just as DH was doing a question and answer period after his talk.
Question: Were all these tree here back then?
Answer:
DH was giving his talk at what they've been calling "The sugar mill", although they are not really sure that is what the structure was. The whole time he was speaking, and for a short time afterwards, two students were working on a unit right there.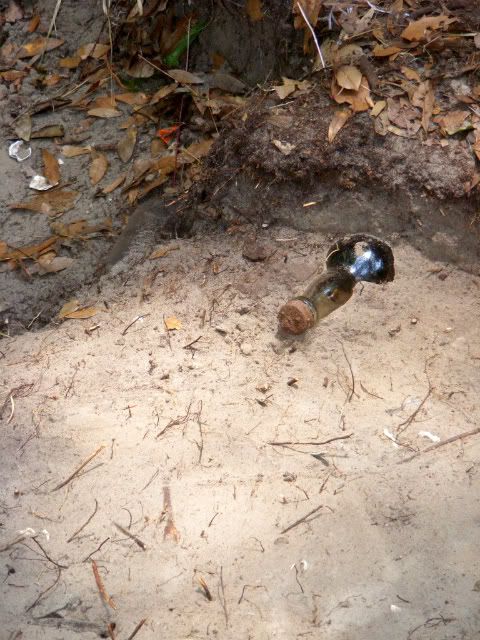 Sifting through the dirt to uncover several pieces of various colored, broken glass.
Not far from the sugar mill, in the woods, between the mill and the river, DH proudly shows off that with a single shovel test he has found the tabby floor of another building.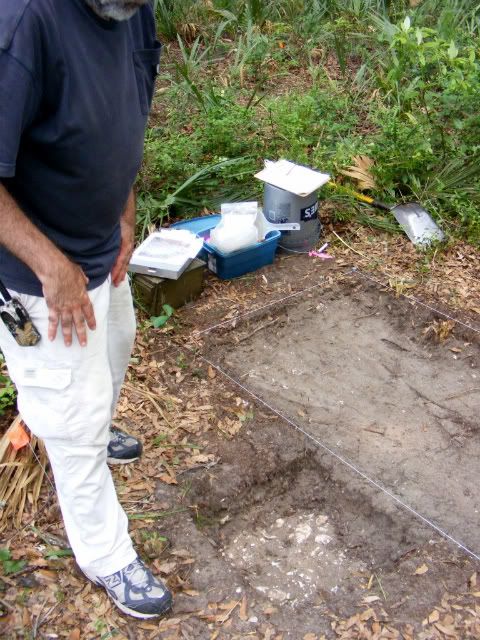 Blaze helping dad brush dirt away from the new building site.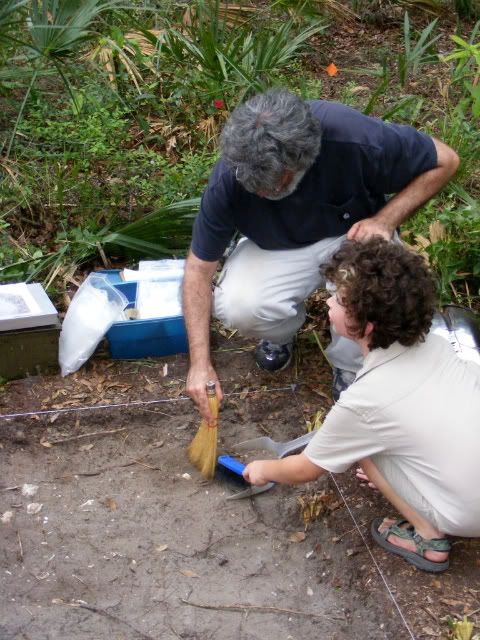 One of the other grad-students gave a talk at the cabins, where she showed the crowd the well they just uncovered behind one of the cabins.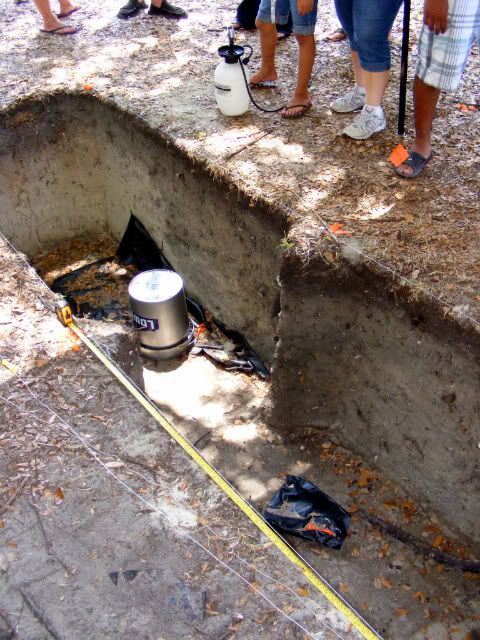 There were students hard at work in the floor of one of the cabins.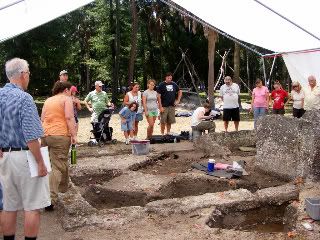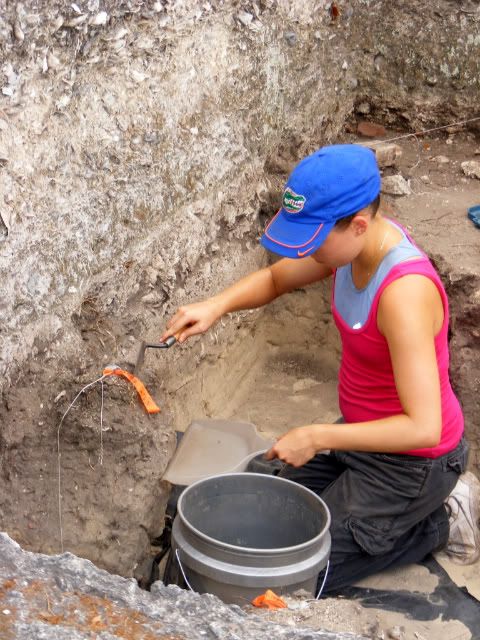 Sifting dirt from the cabin floor.
In a previous post, I mentioned the hand charms and showed a picture of one found on another plantation. Here is a picture of the two found at Kingsley over the past three weeks. They are a hook and eye (one of each, making this a complete set).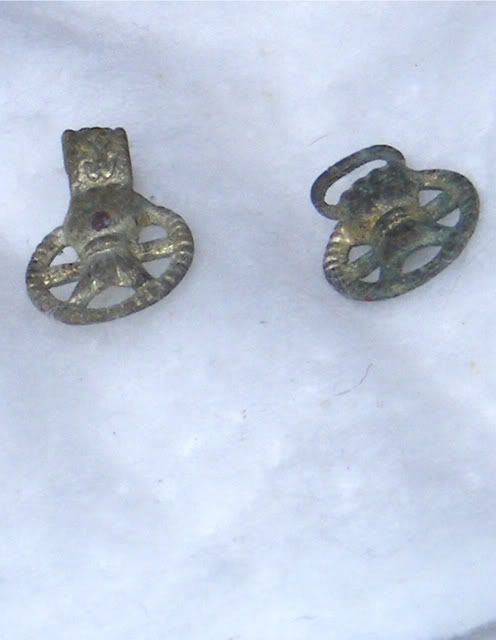 I just have to include this picture, because I'm so pleased with how it turned out. This is one of the park rangers at Kingsley.