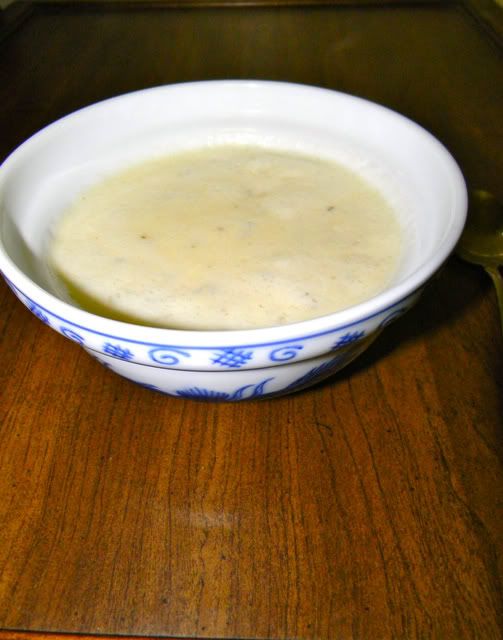 This soup tastes complex, but it's very easy to make.
Avgolemono (Greek Lemon And Rice Soup)
8 cups chicken broth
1 cup rice
4 eggs, separated
1/2 Cup lemon juice
Freshly ground black pepper
Bring broth to a boil and add rice. Simmer until tender, about 20 minutes. Salt to taste.
When the rice is nearing tenderness, whisk the egg whites in a separate bowl until medium peaks. Add egg yolks and lemon juice, whisking continuously.
When the rice is done, transfer 2 cups of the hot stock to the egg/lemon mixture, adding very slowly in a constant stream and beating vigorously to prevent the eggs from cooking quickly and becoming lumpy.
Take the soup off the heat and add the beaten mixture back into the pot, whisking to incorporate. Serve immediately with freshly ground black pepper.
My husband had a funny way of describing this soup, "It's like an Orange Julius made with chicken". Believe me, this is not a bad thing. He's made this soup for us twice in the past two weeks.