Gainesville did not have their usual 3rd of July fireworks show this year, mostly due to lack of funds, although a burn ban was also in effect until 2 or 3 days ago. The smaller communities in the area are still celebrating, though.
We went out this morning to the nearby small town of Micanopy to see their 4th of July parade. It was the kind of old fashioned parade that fit in perfectly with the quaint, old fashioned atmosphere of Micanopy.
Waiting for the parade to start: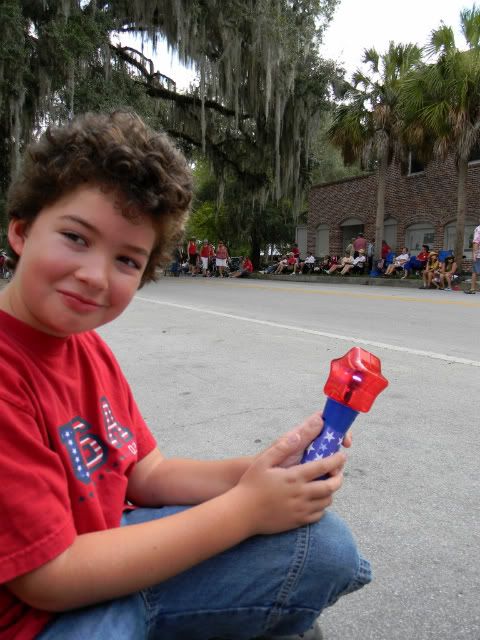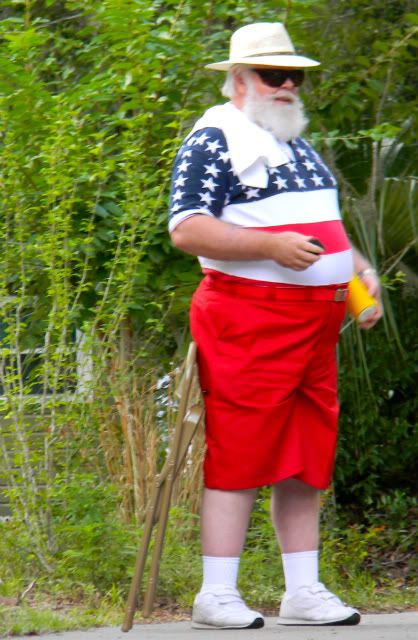 The parade begins: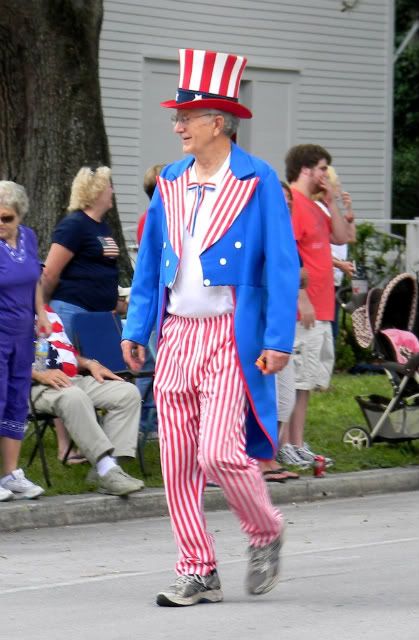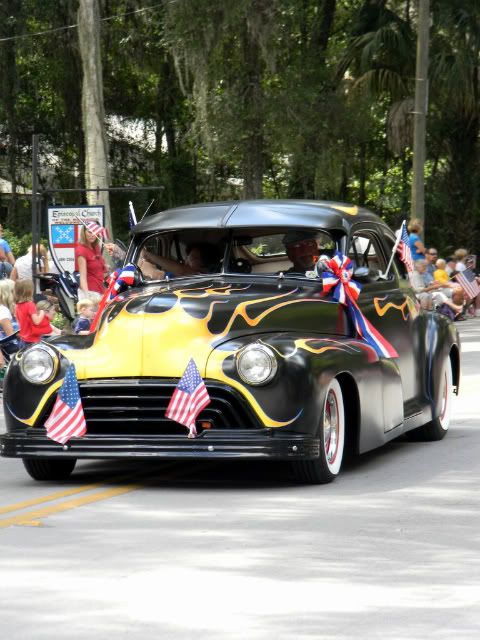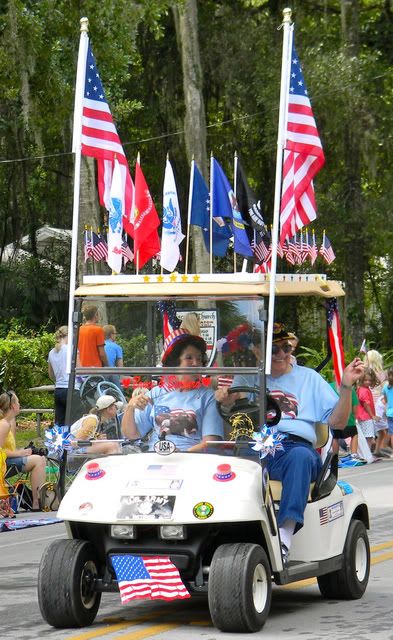 Blaze had never been to a parade where so much candy was thrown out. He insisted on putting it all in one pocket, so that by the end of the parade, that pocket had become so heavy that it threatened to pull down his pants.