We went to see the last Harry Potter movie this afternoon. If you are thinking about going to see it, my advise is bring tissues ( I had tears running down my face more than once during the movie). It is very intense, so take small children to see Cars 2, not Harry Potter.
While the world is focused one last time on Harry and his friends, I decided it was a good time to repost some pictures of the Harry Potter bedroom that Blaze had before we moved to our current apartment and some pictures of the costume that won two copies of The Deathly Hallows when it was first released.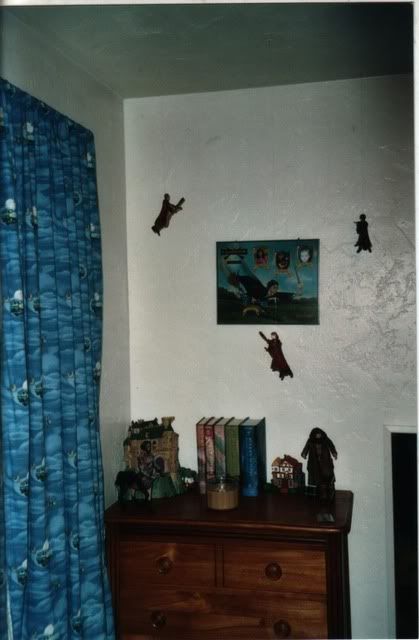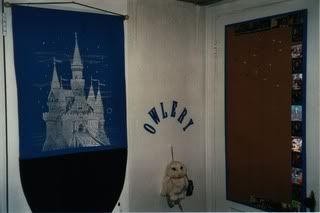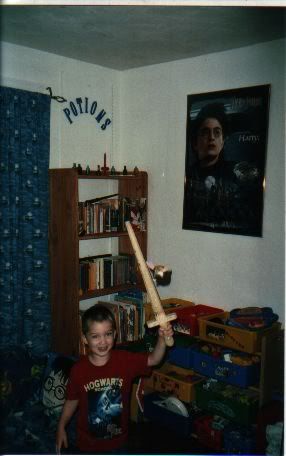 The fake stone wall was made out of stone print contact paper and then I added rub-on ivy decals.
********************************************************************
Here are some of the pictures from the release of the last Harry Potter book,
Harry Potter and the Deathly Hallows
(these were taken before I had a digital camera). We ended up with 3 copies of Deathly Hallows when it came out, which worked out very well, since there were four of us who wanted to read it right away, but we only had to pay for one. Blaze won two copies from Harry Potter costume contests.
The public library held the first event we went to. They had crafts, games, refreshments, and fortune telling, as well as actors reading a passage from one of the Harry Potter books and a costume contest.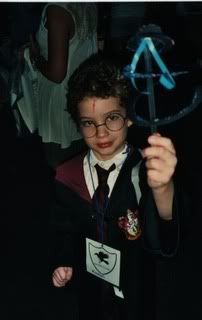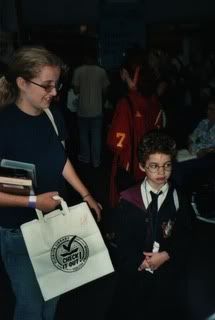 Dumbledore presenting Blaze with the costume contest prize:
Getting ready for the Midnight Release Party at the bookstore.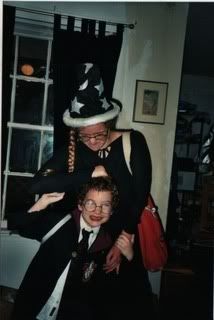 The bookstore costume contest winners: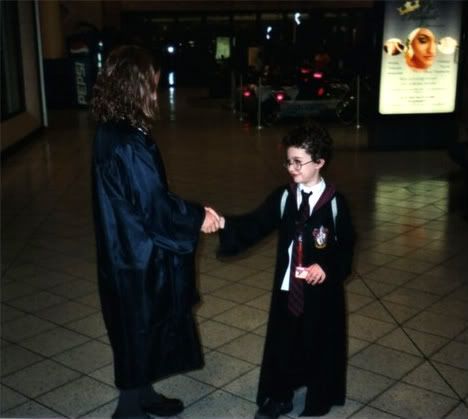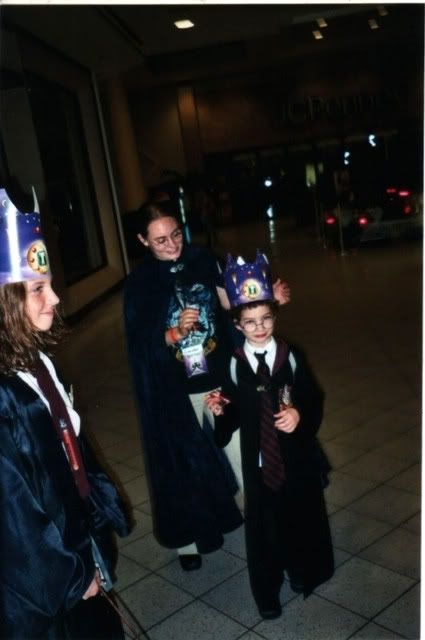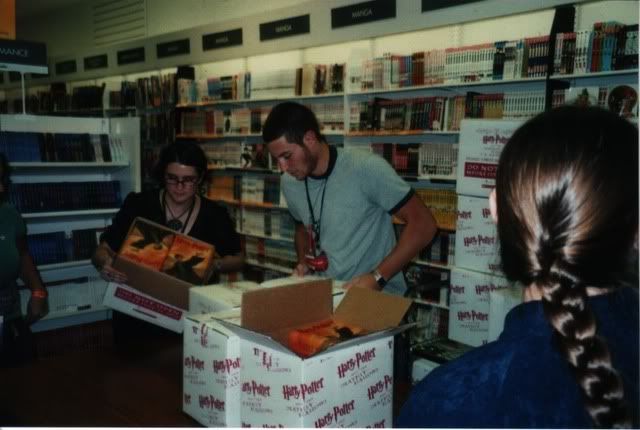 *******************************************
Other Harry Potter related posts:
Universal's Island of Adventures, Wizarding World of Harry Potter
Witch or Wizard Hat and Broomstick Snacks