Our previous solution for toy storage was a large collection of various sizes of black, plastic cauldrons, purchased from post-Halloween sales. These went very well with the Harry Potter themed bedroom, but the current bedroom style is going more towards steampunk, although bits of Hogwarts remain. I have become less enamoured of the cauldrons as I have been cleaning Blaze's room from top to bottom this past week. The open tops of the cauldrons, mean that many of the toys are very dusty and little pieces of toy sets have spilled out.
The worst problem with spilling is with this big cauldron of Legos. Blaze carries them back and forth from his room to the breezeway between the apartments quite often. The cauldron is unwieldy and spills Legos as he goes. I'm sure anyone with children knows how painful it is to step on a stray Lego.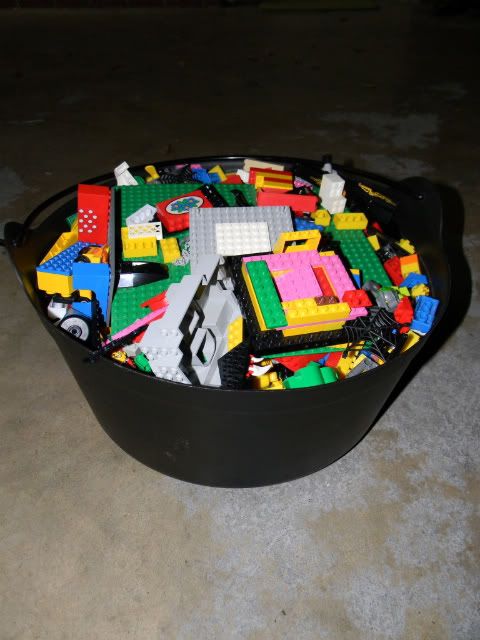 One thing that we do have, that works very well, is this treasure box with a carrying handle, which is where all the toy cars are kept.
I was inspired by a discussion on Steampunk Empire to add some draw pulls to the side of the bookshelf I was refinishing. These will be used as hooks for hanging up bags of toys.
The shelf before: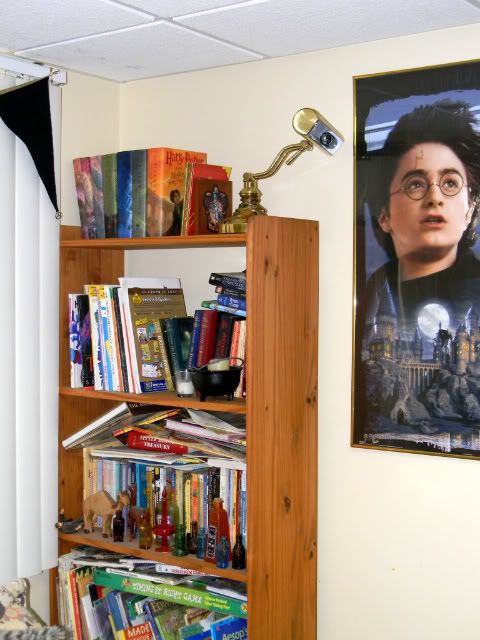 Being stained red mahogany, to match the other furniture.
The draw pulls that I found at a resale shop for 10 cents each. I sanded the wooden centers and tried to stain them to match the shelves, but the stain wouldn't take. The wood sucked up the stain, leaving barely any color on the surface, so I painted the wood with brown acrylic paint.
I then glued a decorative gear to the center of each drawer pull.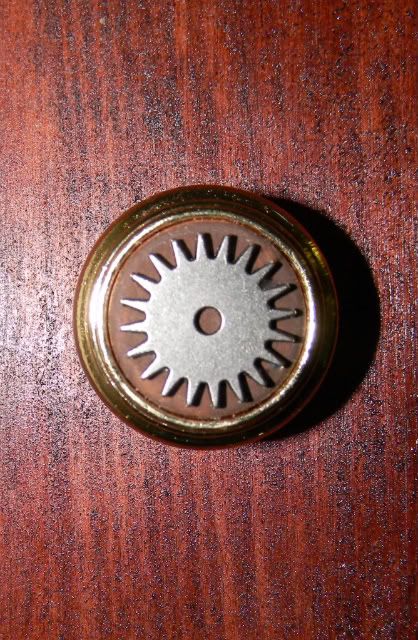 I placed three of the knobs/hooks along one side of the bookcase. The top one is 5-inches from the top and then they are spaced 20-inches apart.
Here is the finished product:
This week, I'll start working on some bags that can hang from those hooks.