We are still trying to find ways to replace all the black plastic cauldrons that we have been using for toy storage in Blaze's room (left over from the Harry Potter theme that no longer exists). DH found this antique dynamite case (circa 1910-1930) on eBay.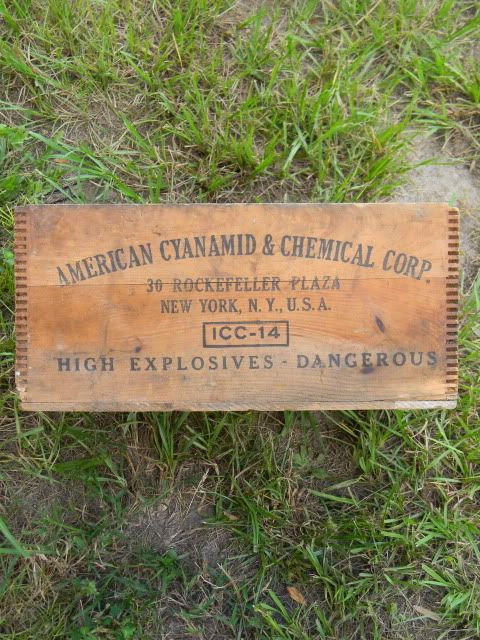 We cleaned the box really well and I even sanded the inside a little. Then DH made some beeswax furniture finish and rubbed it into the wood.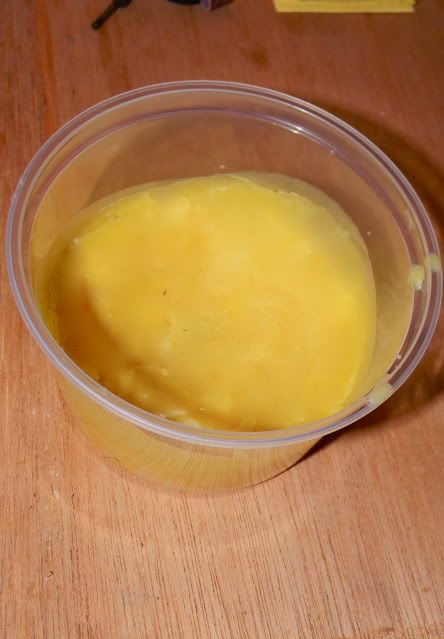 The beeswax finish is made by mixing 1 part melted beeswax (use a double boiler) and 6 parts mineral oil. It should have a consistency similar to Vaseline. It can be stored in a sealed container for several months, without refrigeration. It is also edible, so it can be used to treat wooden bowls and platters.
We decided to use the dynamite box for the Lincoln Logs, because they were the most dynamite shaped toys Blaze has.
The wood finish really brightened up the color of the wood.