Yesterday afternoon, we went to see A Christmas Carol at the
Hippodrome State Theatre
.
If you are in the Gainesville, FL. area, I highly recommend this.
The small theatre means that there is not a bad seat in the house.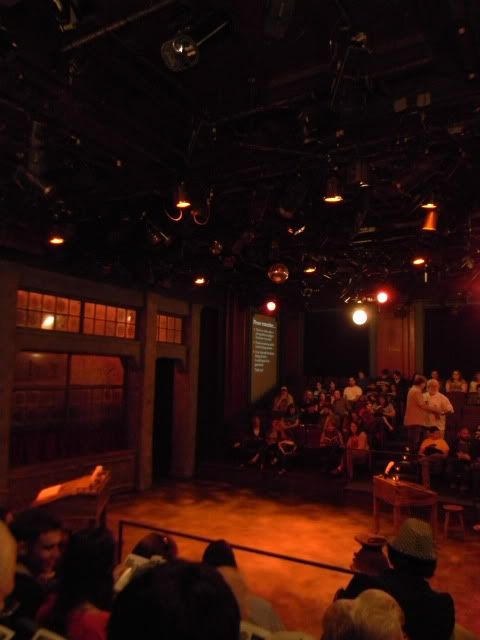 The cast is fantastic, especially Scrooge and Marley, who narrates. This adaptation of the story is also well done. It maintains some of the spookiness of a ghost story, but mostly is very funny.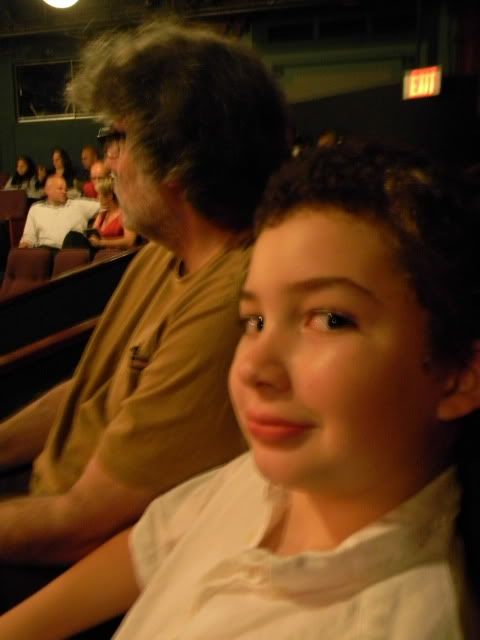 This is very good way to introduce children to live theatre, and on select days (yesterday was one of these), children are free with a donation of two cans of food, to be donated to a local food bank.
The show ended with an audience sing-a-long that had everyone clapping and singing "Jingle Bells" at the top of their lungs.