We spent today at Florida's newest theme park, Legoland.
The $12 parking fee was a bit of a shock, but after we got inside the gate we had a lot of fun. Blaze loved it!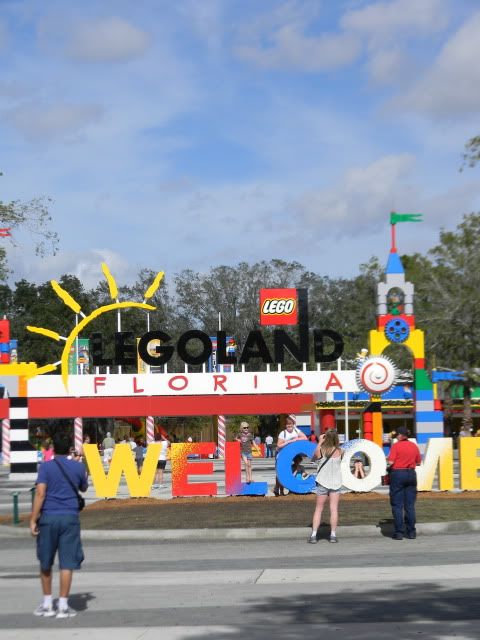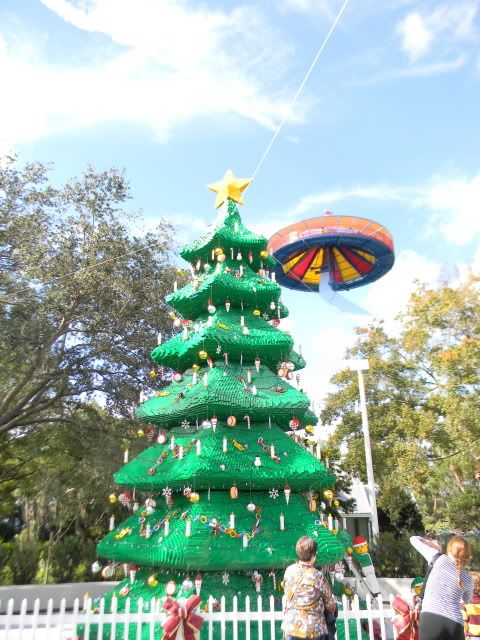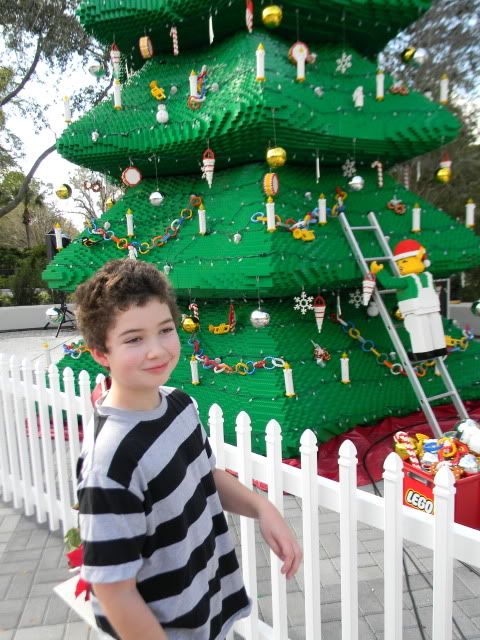 The Legoland park is built on the site of the old Cypress Gardens Park, which was one of those "old school" Florida attractions, a garden full of lush tropical plants and a waterskiing show. Legoland has maintained some of the historic aspects of the old park, such as this carousel:
The gardens are still gorgeous, and strolling through them is a nice break from all the colorful plastic blocks.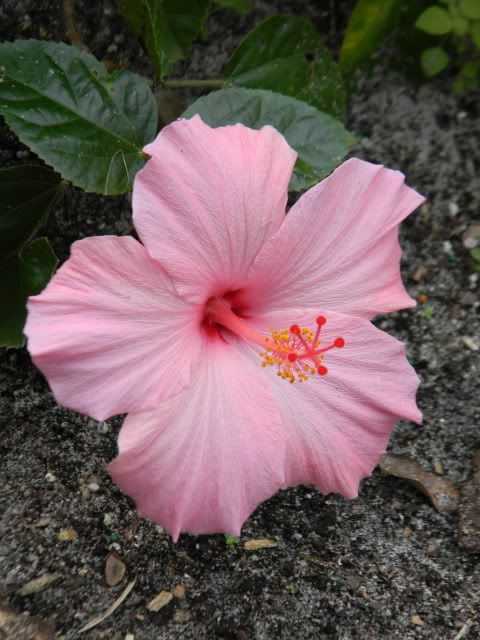 The 80 year old Banyan tree: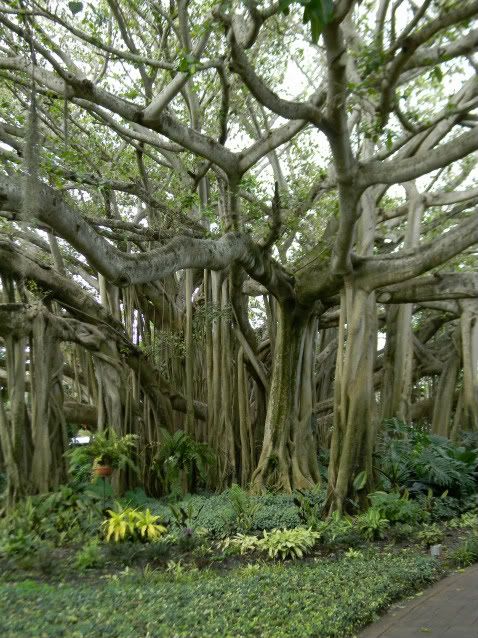 There's even some wildlife.
Then back to the Legos and the rides.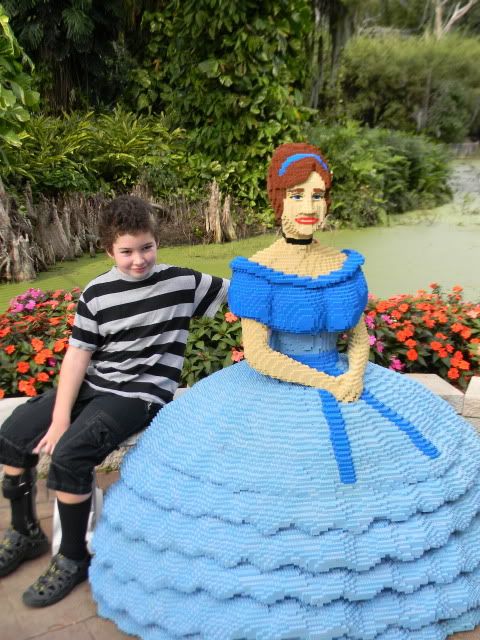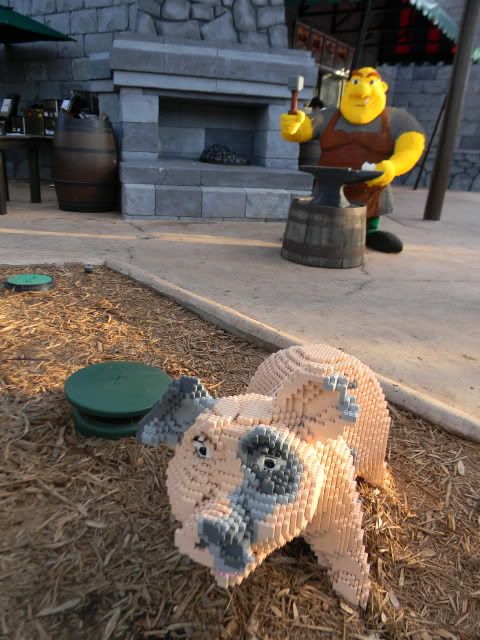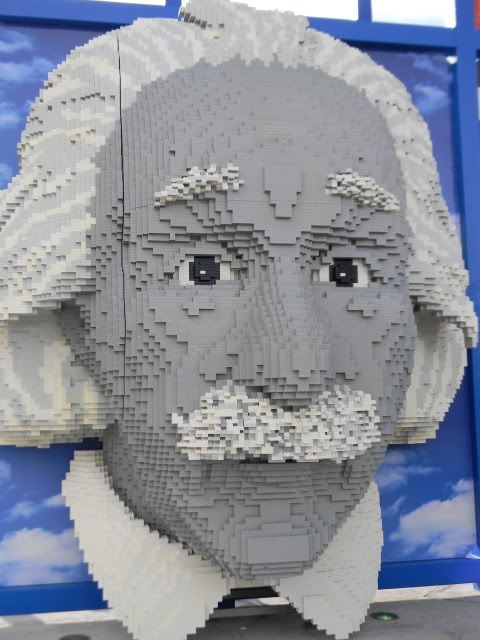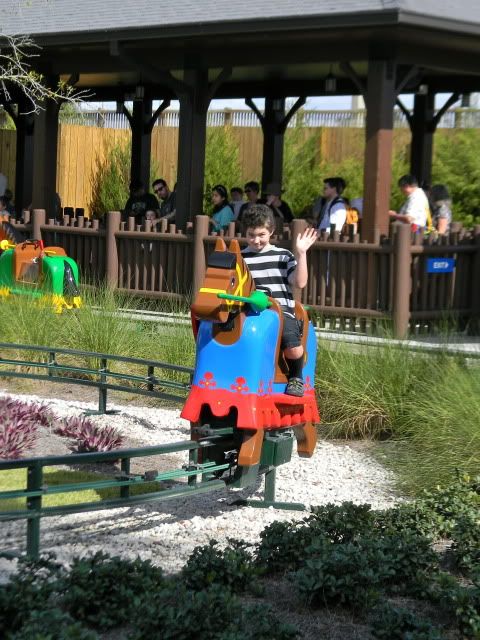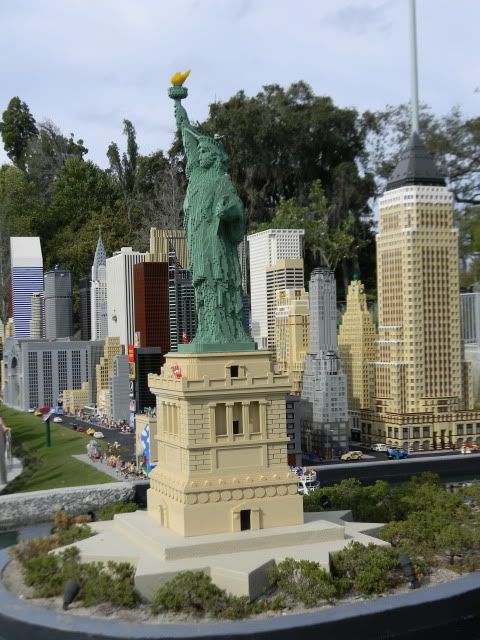 There are also shows.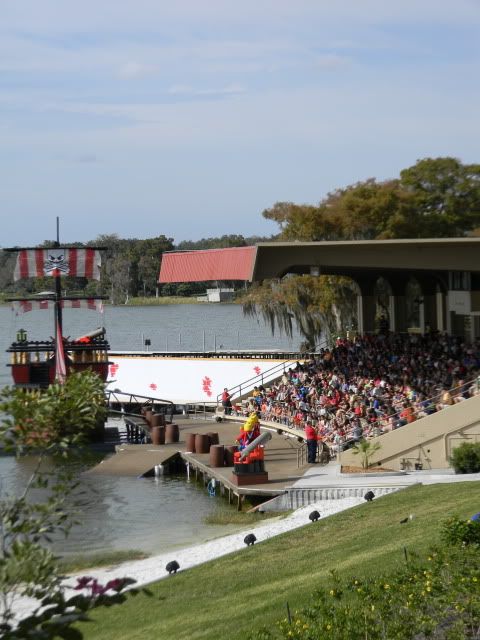 This one was taught young children about fire safety: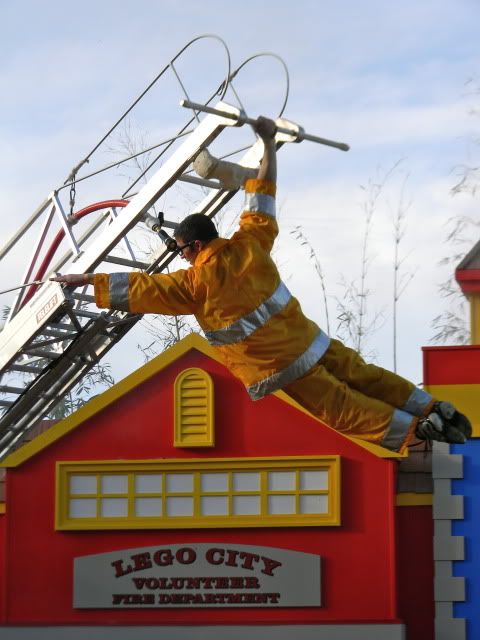 Snowing soap suds: