My youngest child just turned 11 today.
I was up until midnight last night, making little white chocolate airships to go on top of chocolate cupcakes (airship pirates never seem to get old as a birthday theme).
The cupcakes were a big hit at school and the children sang happy birthday to him 3 times today. He just loved all the attention!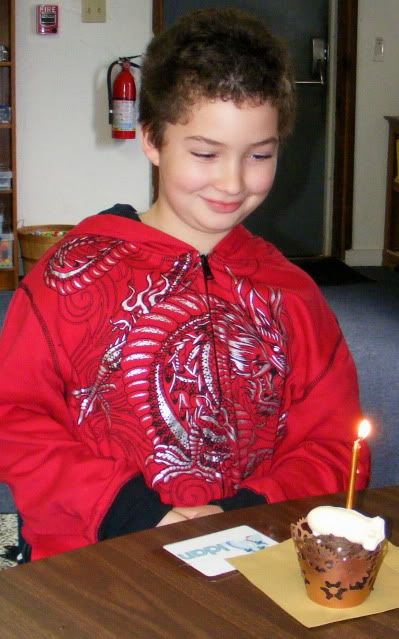 The jacket he's wearing in this picture was one of his gifts.
His big birthday surprise, though, happened first thing this morning, when he opened up the 6th advent calendar box and found tickets to the new Legoland inside.