While I was working on the hatbox for Blaze yesterday, he was making a carrier for his art supplies.
I prefer doing messy art projects outside on a easily cleaned vinyl table cloth, but sometimes that means several trips carrying supplies. Hopefully, this carrier will make that job easier. It's also a good recycling project.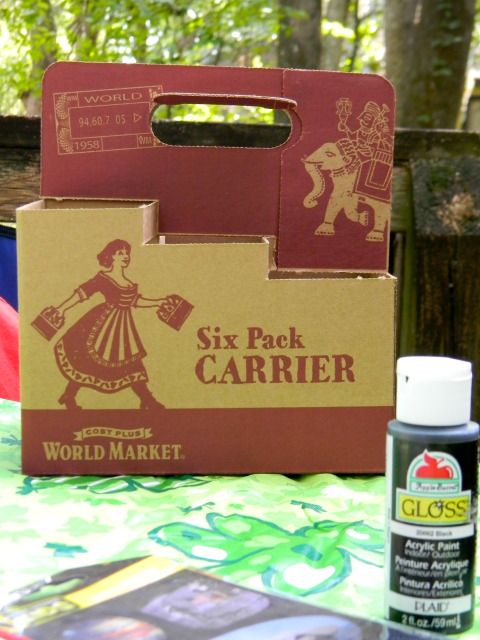 Blaze added some cool space stickers, after the paint was dry.
Ready for the next art project: