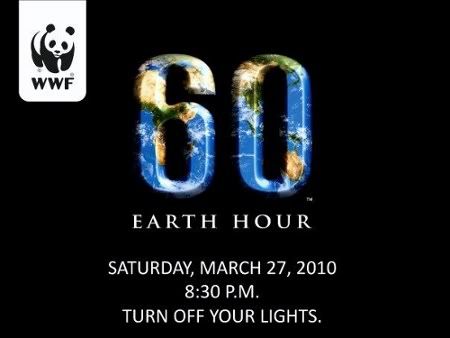 Today, March 27th, 2010, is the day of Earth Hour. People all over the world are asked to turn off their lights for a single hour, between 8:30 p.m. local time and 9:30 p.m., to show that we can all work together to fight climate change.
If you would like to learn more, here is the link to the official Earth Hour website:
I have added a candle sconce to the footboard of Blaze's bed and plan to spend the hour teaching him to play card games and reading.