This week's Corner View theme is "Miniature Worlds". I figured little hats for St. Patrick's Day Leprechauns counted as things from a miniature world.
Leprechaun Hats
1 9-ounce package of plain chocolate cookies ( I used Nabisco Famous Chocolate Wafers)
1 bag of large marshmallows
1 12-ounce bag of dark chocolate chips
green tinted buttercream frosting
Wilton's gold colored "Sparkle Gel" (cake decorating gel)
Melt the chocolate chips in a double boiler or in a glass bowl in the microwave. If microwaving, heat for 2 minutes on high, then stir, and return to the microwave for another minute and stir again.
Spread two dozen cookies out on a sheet of waxed paper.
Use a toothpick to hold each marshmallow as it is dipped into the melted chocolate, and spoon additional chocolate over each marshmallow to be sure it is completely covered. Let any excess chocolate drip from the marshmallow before placing it in the middle of a cookie. The spoon can then be used to help remove the toothpick and smooth out the chocolate to cover the hole left by the toothpick.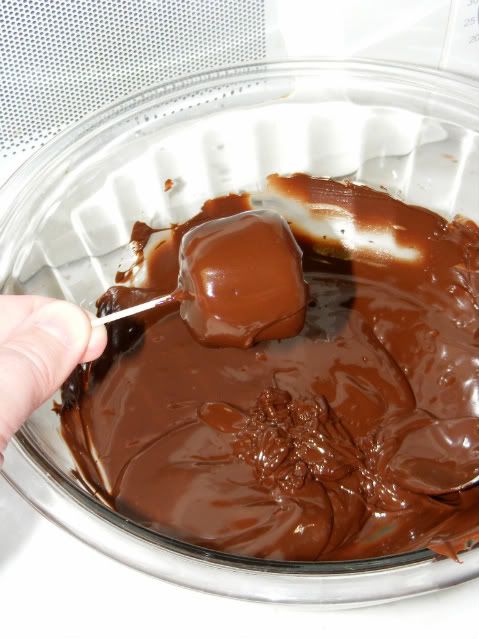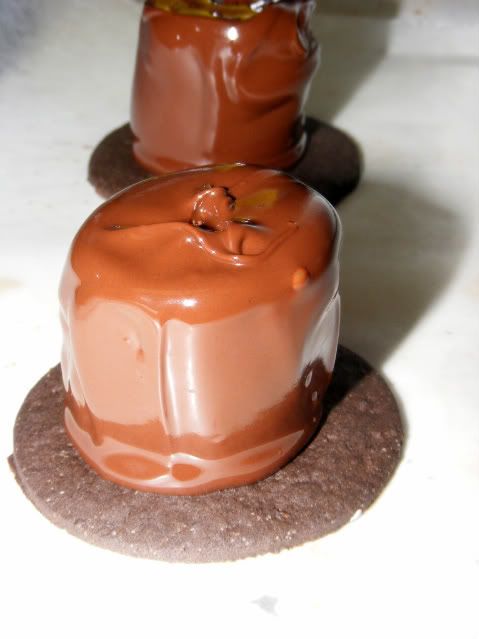 Let the "hats" sit until the chocolate has hardened. then use green frosting to make the hat bands and the gold Sparkle Gel to make a buckle on the hat band.
Enjoy!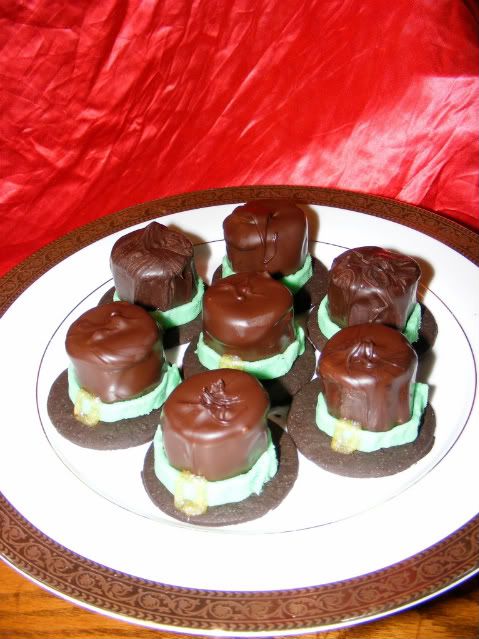 As a variation on this cookie, I also made some little top hats with goggles made out of Smarties candies ( feeding my son's continuing fascination with airship pirates).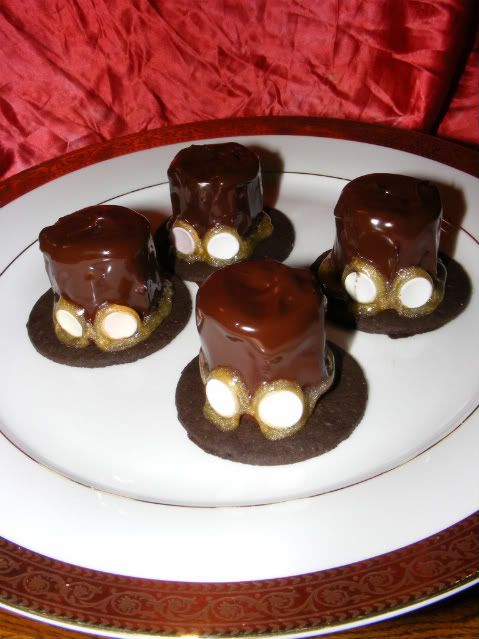 I am looking forward to seeing all the other ways this theme has been interpreted. To find other "miniature world", please visit
Spain Daily
and all of the blogs listed on the sidebar there, on Weds., March 9, 2010.